Why This Trade Show Is Adding Facebook Live to Its Social Media Strategy
Find out how the Global Pet Expo is using the live video platform during its three-day event.
March 23, 2017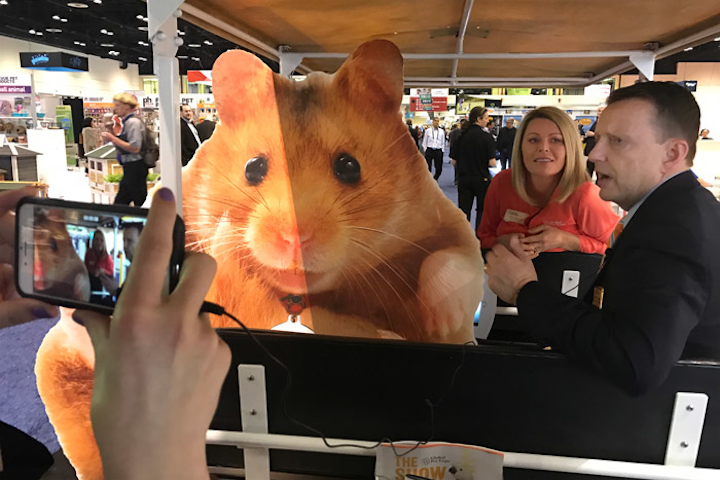 Photo: Courtesy of Global Pet Expo
The Global Pet Expo opened Wednesday at the Orange County Convention Center with more than 1,100 exhibitors from around the world showcasing the latest products for dogs, cats, birds, fish, reptiles, horses, and more. The show has strategically used social media for years, including posting videos on a dedicated YouTube channel and using Facebook, Twitter, Instagram, and Pinterest. This year organizers have added Facebook Live to the show's social media plan, as a way to reach both people who cannot attend and those who are at the show.
"We saw just on our personal feeds how news stations or newspapers are using Facebook Live to get information out, and we thought it's a no-brainer for us. There's so much cool stuff going on at the show, so watching a few minutes on Facebook Live made a lot of sense," says Andy Darmohraj, executive vice president and C.O.O. of the American Pet Products Association, which is the presenter of the show along with the Pet Industry Distributors Association.
Working with the Impetus Agency, which handles the show's PR, organizers are doing 10-minute Facebook Live broadcasts a couple of times each of the three days of the show. The content will vary, from a tour of the show floor to interviews with featured speakers and coverage of the New Products Showcase Awards.
"We don't want to do so much that we then discourage people from following us on Facebook, and we're being very careful about what we stream. It has to be something newsworthy and interesting so people will want to watch it, so not just for the sake of being live," Darmohraj says. "It's very easy to oversaturate." Staff are also monitoring comments posted during the Facebook Live broadcasts so they can respond as necessary.
Another new element to the show's social media strategy this year are custom Snapchat filters, which organizers hope will add an element of fun to attendees' posts. They also modified the show's rules regarding photography to encourage guests to share images on their social networks.
"We had a standard rule of no photography on the show floor, which made a lot of sense a long time ago. But now that everyone has a cell phone, it's very challenging to police. So we've modified the rules to say if you are looking to photograph an exhibitor's booth, you need to get the exhibitor's permission. But if you are shooting in the aisle or in one of the specialty areas the rule doesn't apply anymore," Darmohraj says.
More than a quarter of the 1,130 exhibitors at this year's show are international companies, and 223 are first-time exhibitors.
Featured Venues/Suppliers: