Q&A: Catching Up With Gold Sky Productions' April Luca
In the BizBash Questionnaire, we get to know the Los Angeles-based event producer.
October 18, 2018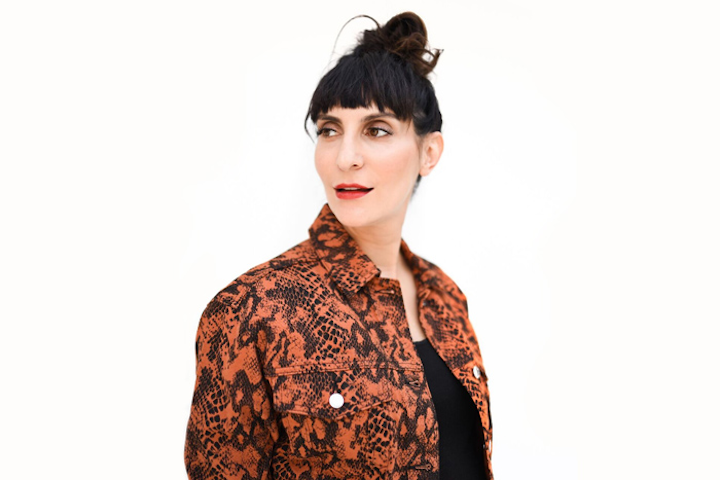 Photo: Carly Otness
April Luca is the founder and creative director of Gold Sky Productions (formerly called DNA Events), a Los Angeles-based event agency with clients in the fashion, music, gaming, sports, and entertainment industries. She previously served as a consultant and event planner for NeueHouse Hollywood during its development and opening and began her career in New York planning events for the likes of Betsey Johnson, Project Runway, Nickelodeon, and GQ.
What are you working on right now? We just wrapped Variety magazine's "Power of Women" luncheon in Los Angeles [last] weekend. This year's event honored Natalie Portman, Tiffany Haddish, Regina King, Lena Waithe, and gun reform advocate Emma Gonzalez for their activism and philanthropy on behalf of their chosen causes. The presenter for Emma was George Clooney, who made a wonderful intro speech for her.
Next up we have MSNBC at Politicon [this weekend] and Johnson & Johnson's JLABS C.E.O. Summit.
What's in your event-day bag? Cookies, laser distance measurer, mints, refresh spray, mascara, and a backup charger for my phone.  
[PULLQUOTE]
What movies, books, or TV shows are inspiring you right now? I loved the new A Star is Born. We collaborated with Lady Gaga and Haus of Gaga for the premiere of American Horror Story: Hotel a couple of years ago, and it's wonderful for people to see another side of her incredible talent in this film.
What was the most memorable event you've attended—or worked on—lately? The Mermaid Museum we designed and produced in February for PopSugar and Freeform. We had over 1,000 guests a day for this multi-day pop-up museum and over 460 million media impressions. It was a massive success and I loved watching the guests as they were delighted by the experience and the interactive design. We were also able to donate the water from the massive mermaid tank to the local charity TreePeople to be used to water trees during times of drought. 
What's the biggest thing affecting the event industry right now? We have had to increase security at events in a way I haven't seen in the past. Simultaneously, we think all day about interactive activations/installations/events to engage guests and for social sharing. The "selfie museum" trend is also having a moment.
At Gold Sky Productions we try to be eco-conscious and are always looking for ways to use fewer disposable items and make our events more sustainable. Our carpet vendor re-uses the carpeting (which is normally a huge waste and there is a significant environmental impact both in manufacturing and disposing of carpeting), we aim to use eco-friendly printing methods, and work to reuse hard walls and other set and decor items. We try to create pieces that can be used at multiple events. We use high post-consumer [recycled] content, no bleach, and reusable neckband credentials—standard plastic credentials are a terrible waste. 
Featured Venues/Suppliers: