'Vegas Inc' Trends on Twitter Thanks to Social Media Push at Magazine Launch
April 19, 2011
Celebrating the launch of new weekly business magazine Vegas Inc, Greenspun Media Group invited more than 500 guests to a cocktail party on April 5 at Simon at Palms Place. Vice president of public relations and promotions Kelli Maruca, special event director Paula Pettit, and marketing coordinator Kristin Wilson oversaw the event.
At the party, the "Tweet Spot" area housed a large flat-screen streaming a feed of all the conversations happening on Twitter about the party and the launch of the publication. With all the buzz created on Twitter, "Vegas Inc" became a trending topic in Las Vegas.
A long line formed around a photo booth, where guests could strike a pose with their friends to be placed on a mock cover of Vegas Inc. The photos were presented to each guest in a silver logoed picture frame.
The party offered an eye-catching display of executive chef Kerry Simon's junk-food platters. The colorful arrangement included an assortment of freshly made cotton candy, Hostess-style cupcakes, cookies, chocolate caramel popcorn, cereal treats, and more. There was also a selection of passed appetizers, including signature items and cocktails from the bar, which was sponsored by Bombay Sapphire.
 
Greenspun Media Group publisher Bruce Spotleson, editor in chief Richard Pérez-Feria, and president and owner of Palms Casino Resort George Maloof took the stage for a short presentation to thank attendees for their support of the launch.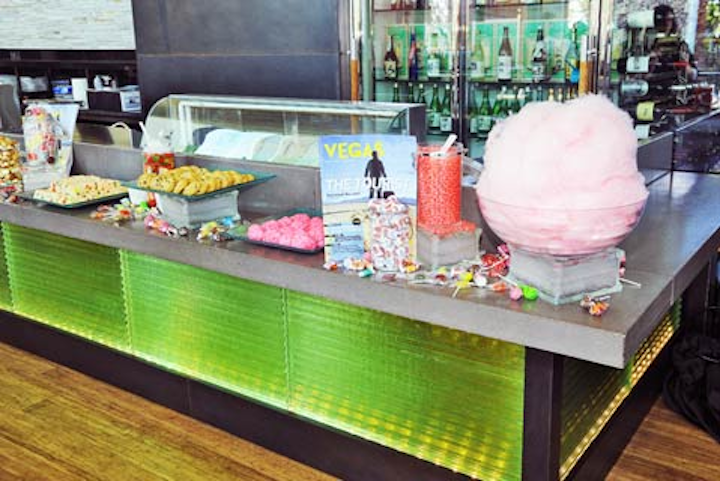 Photo: Ernie Spickler/Greenspun Media Group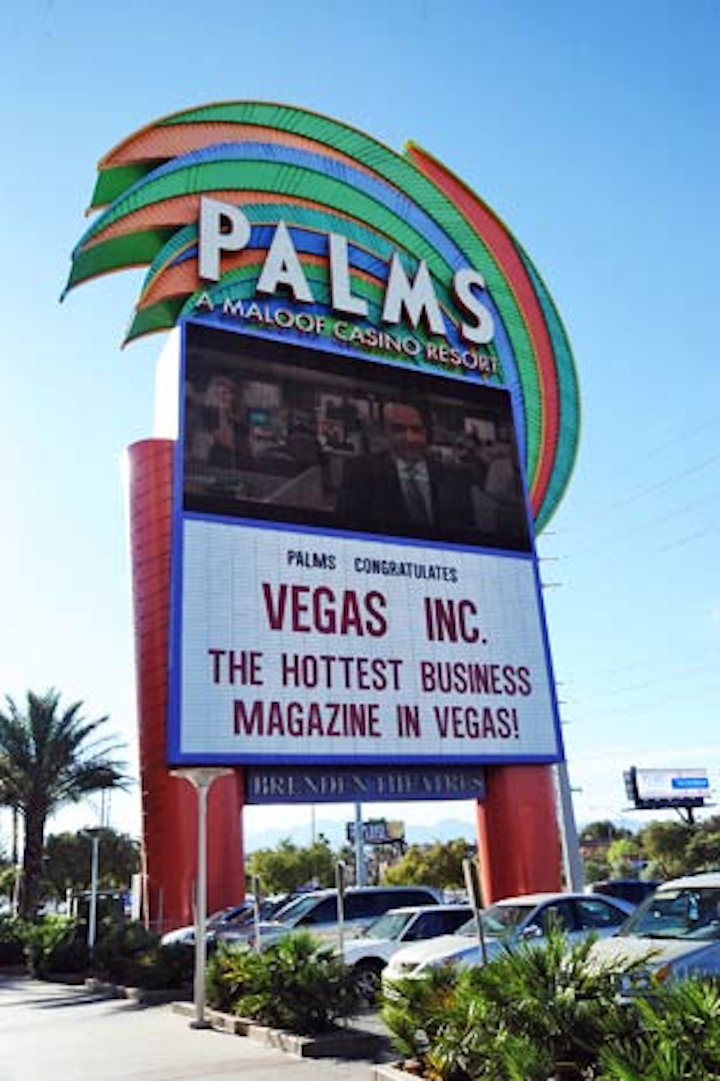 Photo: Ernie Spickler/Greenspun Media Group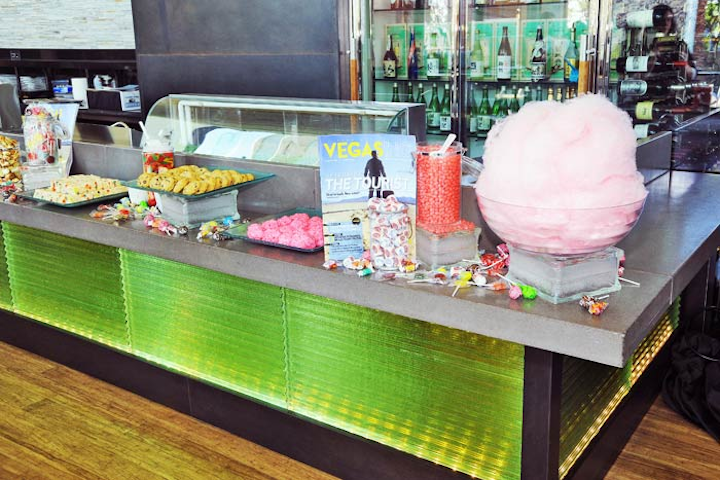 Photo: Ernie Spickler/Greenspun Media Group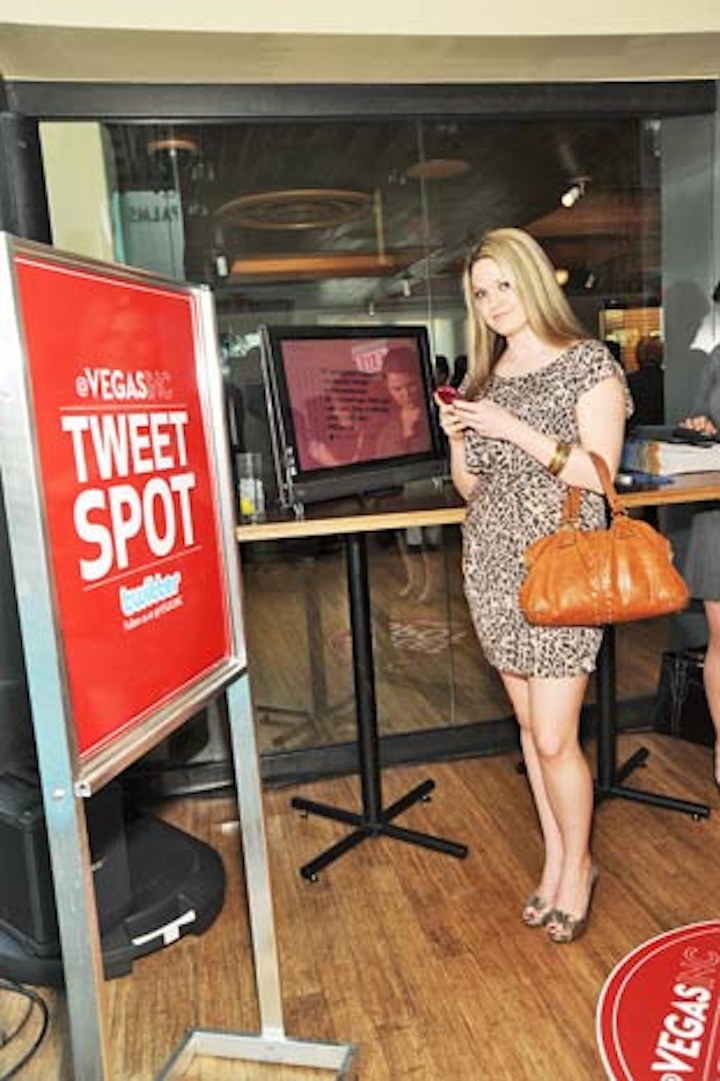 Photo: Ernie Spickler/Greenspun Media Group
Photo: Ernie Spickler/Greenspun Media Group
Featured Venues/Suppliers: