'Atlantic' Innovation Summit Features Robots, Sneak Peek at Boeing's 787 Dreamliner
May 18, 2012
Having Boeing as its main sponsor came with a major perk for The Atlantic's Innovation Summit: tours of the company's new Boeing's 787 Dreamliner, a next-generation airplane currently making preview stops in Washington, the United Kingdom, Norway, and Italy.
The D.C. visit coincided with the summit, which met May 8 in the Historic Lobby Terminal A at Ronald Reagan Washington National Airport. Tours of the Dreamliner—with cabin features such as a redesigned entryway, bigger bins, LED lighting, and dramatically larger, dimmable windows—came between presentations from top executives from Boeing, Google, and IBM as well as an interactive demonstration from the chief strategy officer at iRobot, maker of the Roomba as well as unmanned ground vehicles used by the military.

The summit, a new event for The Atlantic, brought together scientists, business leaders, and public officials to discuss innovation. An artist from ImageThink, a graphic facilitation company, translated the ideas discussed at the event into an instant visual story. About 400 people attended the event.
The Atlantic live-streamed the event and tweeted it for people who could not attend.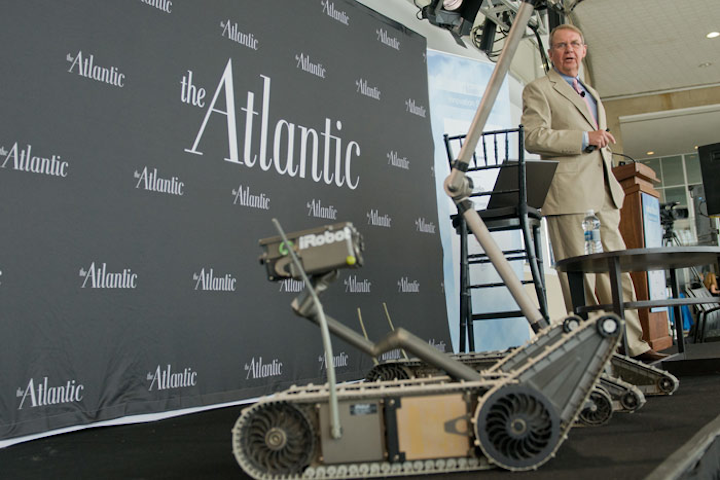 Photo: Max Taylor Photography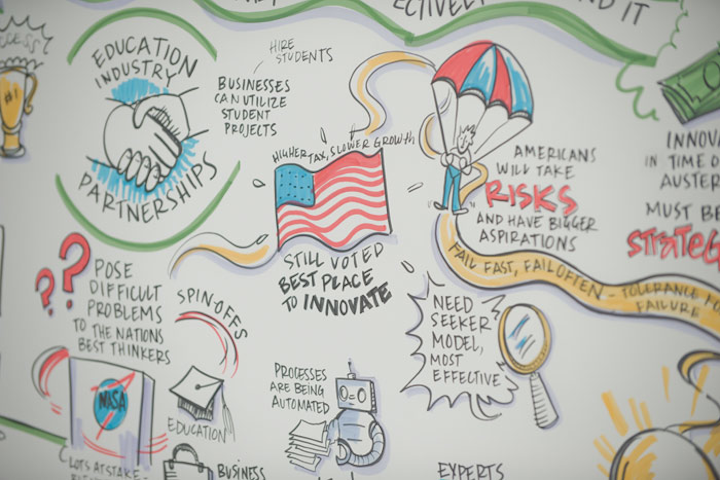 Photo: Max Taylor Photography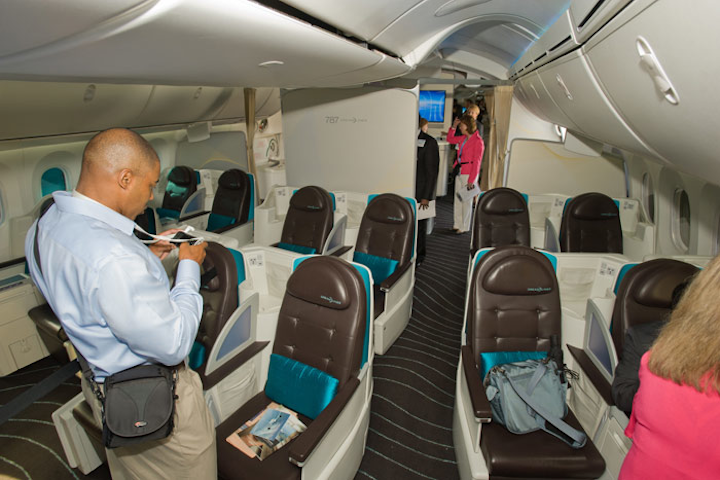 Photo: Max Taylor Photography
Photo: Max Taylor Photography
Featured Venues/Suppliers: