See How Aquafina's Beverage Launch Targeted Teens
For its first event directed at consumers between the ages of 14 and 19, Aquafina used R.F.I.D. wristbands linked to social media channels and a performance by Austin Mahone to engage and interact with guests.
October 23, 2013
To debut its new line of sparkling water beverages and liquid water enhancers, Aquafina merged the worlds of teens and technology for a live event experience that complemented a special performance by young heartthrob Austin Mahone.
The FlavorSplash launch at the Sony Pictures Studios lot on October 15 marked the PepsiCo-owned brand's first-ever consumer event targeted to teens. More than 400 teens aged 14 and above turned out for the bash, having learned of it through Mahone's social media channels; the affair, naturally, had its own dedicated hashtag, #MakeaSplash. Scott Floyd, chief operating officer and executive vice president at PMK-BNC, produced the event, working alongside Rebecca Granne, senior director of Aquafina.
A unique aspect of the event, which PMK-BNC brought to the table, was the entrance wristband that contained an embedded R.F.I.D. chip. Guests who activated the bands were able to directly share content from the event through Facebook, Twitter, or email. Most of the activations were digital, so attendees could easily post photos and comments about their FlavorSplash experiences to their social channels, and any posts marked with the #MakeaSplash hashtag populated a media wall behind the stage.
"Teens have considerable spending power in the United States and are also playing a greater role driving beverage purchasing decisions at home with their families," Granne said.
To encourage guests to use the wristbands, the team set up several interactive stations, including the step-and-repeat, where brand ambassadors photographed guests using mobile devices that automatically uploaded the image to be shared or emailed when tapped by the band. Elsewhere, two photo booths, a digital graffiti wall, and a product sampling station invited guests to share via the R.F.I.D.s.
"We worked closely with the Aquafina FlavorSplash team to design on-site activations that were engaging and allowed guests to 'Make a Splash,'" Floyd said.
To ensure the event was parent-friendly, organizers sent all guests between 14 and 18 years old a waiver/legal release prior to the event; questions from parents were fielded ahead of time and answered in a timely manner. And for the adults who wanted to attend the event, a lounge was equipped with seating, televisions, magazines, and Samsung tablets.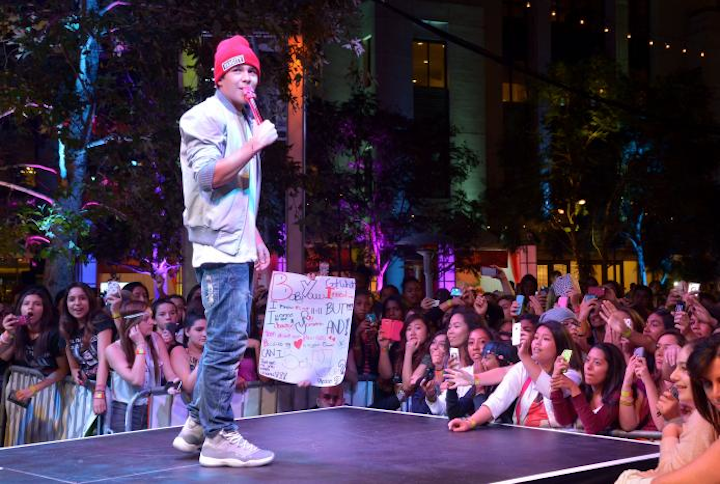 Photo: Getty Images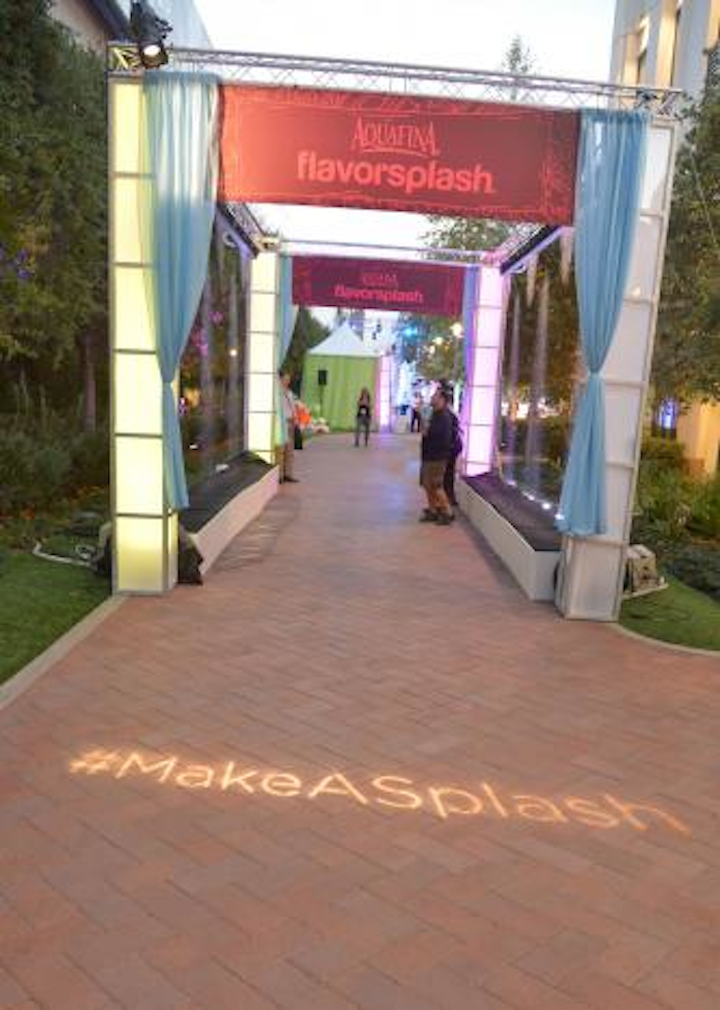 Photo: Getty Images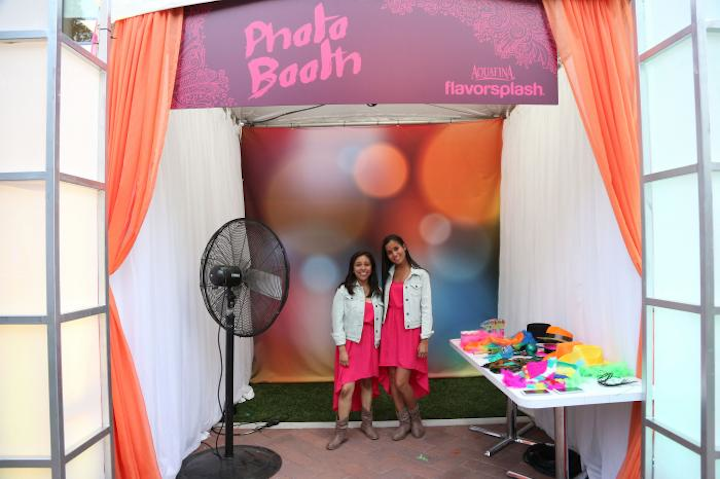 Photo: Getty Images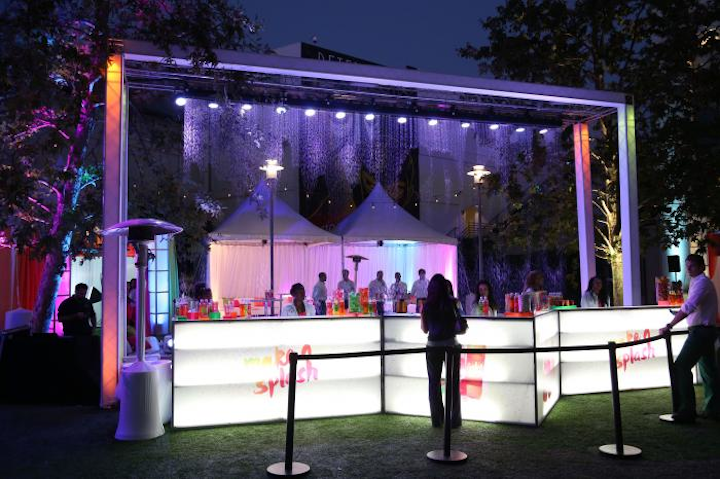 Photo: Getty Images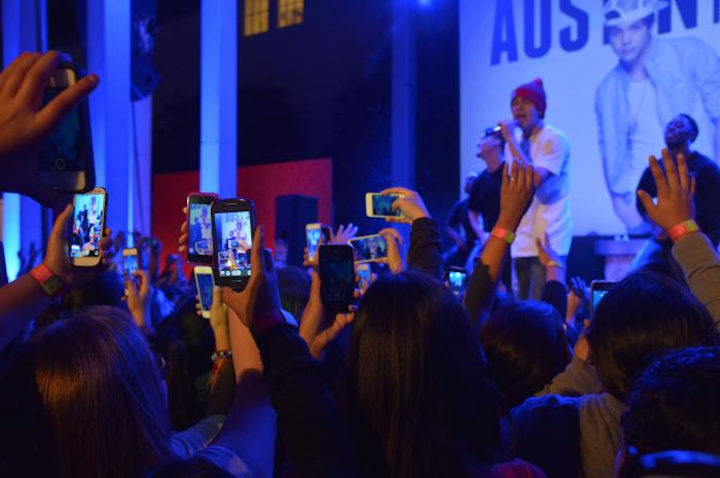 Photo: Getty Images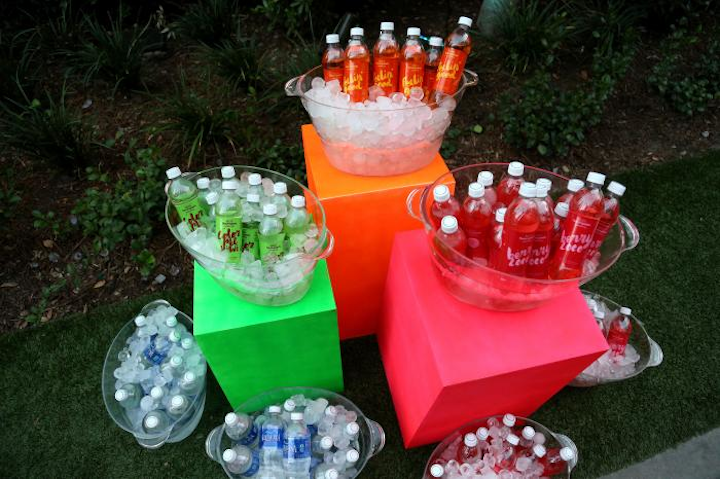 Photo: Getty Images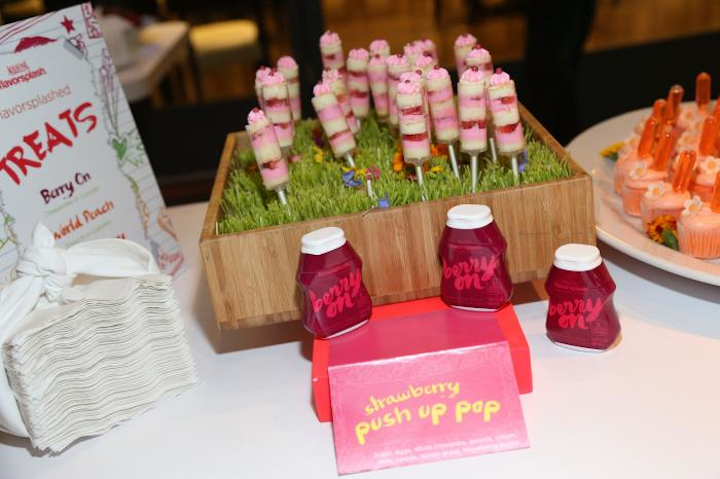 Photo: Getty Images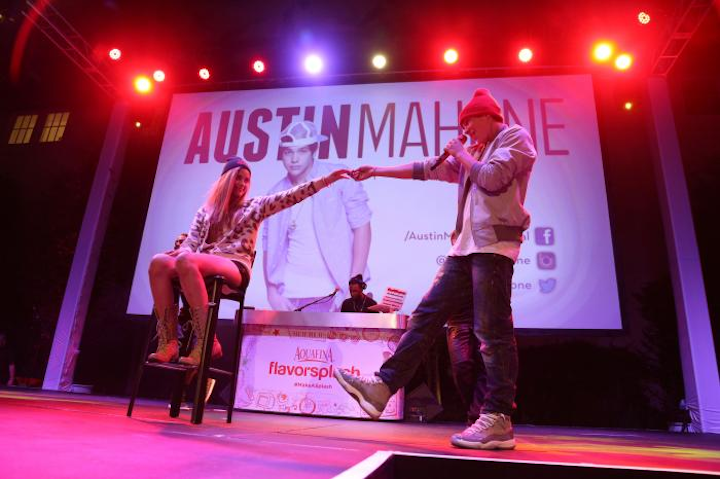 Photo: Getty Images
Featured Venues/Suppliers: