How to Successfully Market a Multi-Ticketed Event
The Chance for Life Foundation created three tiers of tickets for its annual poker tournament fund-raiser and grew attendance by 15 percent.
March 15, 2016
The 11th annual Chance for Life event, which benefits spinal cord tumor research, combined three different formats into an all-day fund-raiser at the Sphinx Club that crossed three demographics. The day began with a poker tournament, followed by a celebrity chef tasting, and wrapped up with a late-night dance party. Each aspect of the event had its own ticket and target demographic. Event producers at RedPeg Marketing utilized strategic partnerships to reach ticket buyers for each aspect of the day, which resulted in a 15 percent increase in attendance from last year to more than 400 people on site at any given time throughout the day.
"The hardest part is finding partners for each distinct part," said Ryan Hayes, director of strategic partnerships and event management at RedPeg. "We need the middle-aged stakeholder crowd for the poker, their wives and millennials for the tasting event, and a full younger crowd for the after-party."
To promote the poker ticket, RedPeg reached out to local country clubs, the Poker Player Alliance, and the Family Office Network, a financial services group for high-end wealth management. Between ticket prices and the dollar play of the tournament, the average poker attendee spends $1,000 with some contributing as much as $5,000.
"This is a very individual handshake, one-on-one kind of group," said Hayes. "We certainly promote it on social media, but the ones who are spending $5,000 per table aren't [the demographic] on social."
The partnerships paid off with an uptick in poker sales from 340 to 400 players this year, which helped the event raise $360,000—a 37 percent increase from 2015.
For the Taste portion of the night, Hayes turned to the poker players' wives to get the word out. He also leveraged partnerships with lifestyle website Pamela's Punch and Magnesis, a young professionals urban country club. Local celebrity chef Mike Isabella, whose restaurants Graffiato and Kapnos catered, promoted the event to his foodie network as well.
Ticket buyers could purchase the $150 tickets individually or in combination with the Dance access, which harnessed the young professionals demographic with discounted $95 tickets. The two combined brought in 350 non-poker tickets, more than double last year's attendance—though the dance party had to be cancelled in 2015 due to snow.
Due to the growth in attendance, Hayes expects the event will change venues next year to accommodate a larger crowd.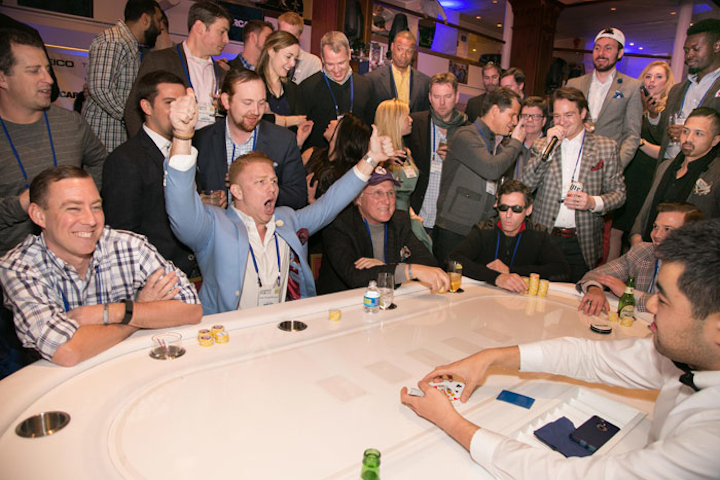 Photo: Courtesy of Chance for Life Benefit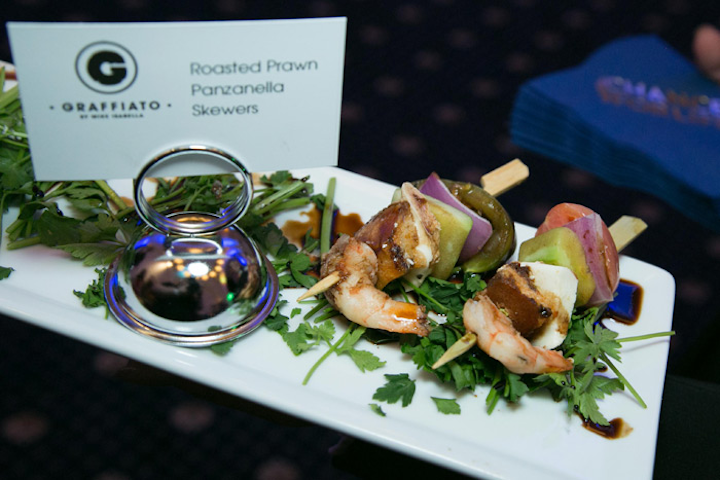 Photo: Courtesy of Chance for Life Benefit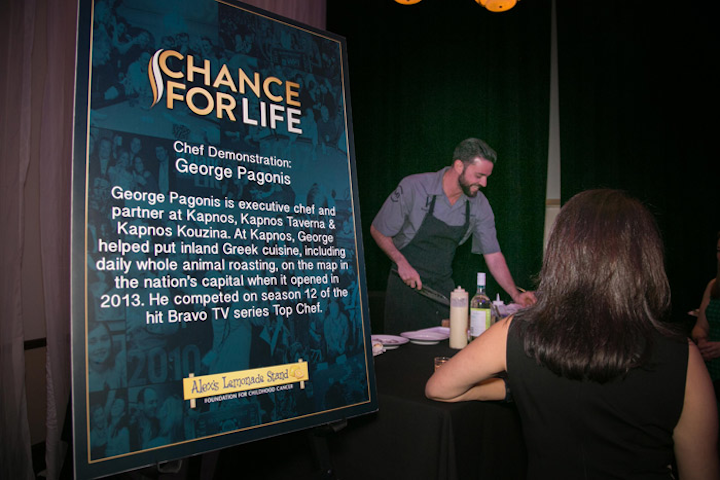 Photo: Courtesy of Chance for Life Benefit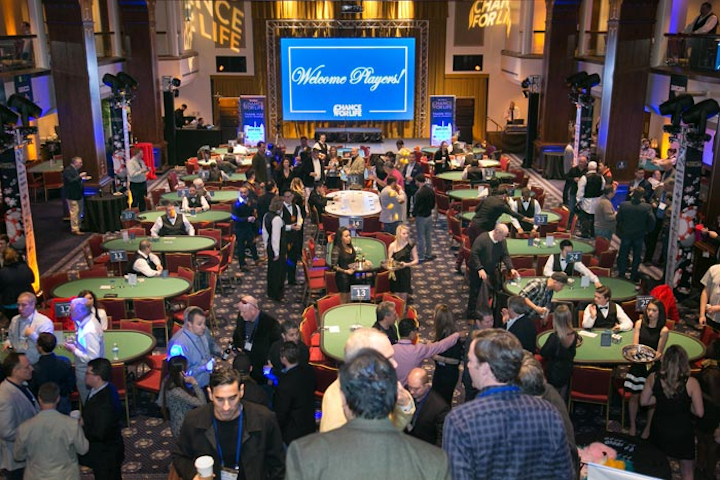 Photo: Courtesy of Chance for Life Benefit
Photo: Courtesy of Chance for Life Benefit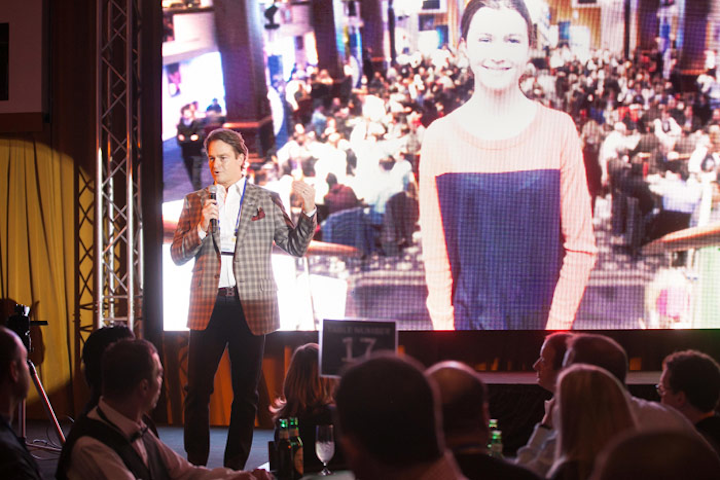 Photo: Courtesy of Chance for Life Benefit
Featured Venues/Suppliers: