How This Conference Pulled Off Seven Events in Four Days
The U.S. Conference of Mayors hosted a main event and an after-party on nearly every night of the four-night meeting, which was held in Miami Beach for the first time in 55 years.
July 13, 2017
How does one event planner—or in this case, one city—plan seven events for one conference? In the case of the United States Conference of Mayors, which this year met in Miami Beach, it required months of planning and an all-hands-on-deck approach. The event was last held in the city 55 years ago, in 1962. 
Held from June 23 to 26, serious daytime discussions about climate change, diversity, infrastructure, and other topics vital to cities were capped off each evening with one main event and an after-party, said Eva Silverstein, director of tourism, culture, and economic development for the City of Miami Beach. The events were a collaboration between the city and Mayor Philip Levine, the event producer, the host committee, the Greater Miami Convention and Visitors Bureau, and volunteers.
About working with dozens of vendors, Silverstein said: "We all were laser-focused on constant communication, idea-sharing, and clear but fluid plans." 
The opening-night affair, which was dubbed White Hot Night and held at conference headquarters Fontainebleau Miami Beach, was an all-white party sponsored by Florida Power and Light. The evening's entertainment was provided by Steven Marley, son of legendary singer Bob Marley, who is local to the area and brought many family members on stage. An after-party was held at the hotel's nightclub, LIV, and was sponsored by Duty Free Air and Ship Supply. Guests received gift bags with perfume and chocolates.
On night two, guests gathered at the Perez Art Museum Miami for an event sponsored by Royal Caribbean called the Welcome Aboard Party. The cruise line had a blue carpet for arrivals, and outfitted the museum in a manner that spoke to the company's ships, Silverstein said. Music was curated by local legend Emilio Estefan, and performers from the Broadway show On Your Feet, which tells the tale of his wife, Gloria Estefan, and the couple's love story, provided entertainment. The after-party was held at Faena Hotel's penthouse suite and was sponsored by Fraport USA.
Sponsored by Carnival Cruises, the third night's shindig—dubbed Fun for All Ultimate Beach Party—was held on the beach and included DJ Irie. A billiards station, which is available on ships, also was created, and entertainment included KC and the Sunshine Band.
Finally, the final night saw an event called Havana Nights. A carnival atmosphere was created on Espanola Way, a two-block corridor in the South Beach area designed to resemble the Mediterranean villages of Spain and France. "We thought it would be authentic to throw an epic party, and nowhere else is there a Hispanic-flavored block," Silverstein said of the party, which was sponsored by Norwegian Cruises. On the streets, which were shut down to non-partygoers, was flamenco dancing, stilt-walking, capoeira, a characaturist, and a Cuban band. Restaurants on the block provided catering. The final evening was capped off on the rooftop of One Hotel at an after-party sponsored by DFA America. 
The city's efforts paid off, and the conference drew record attendance, according to Silverstein: Approximately 1,300 delegates normally attend, but this year's iteration brought in more than 1,800 registrants. "The record-breaking attendance was driven by our incredible evening programming and the stunning tropical landscape, all of which served as a perfect backdrop for a relaxed conference, a good family vacation, and true escape from urban life for many mayors," she explained.
The Welcome Aboard Party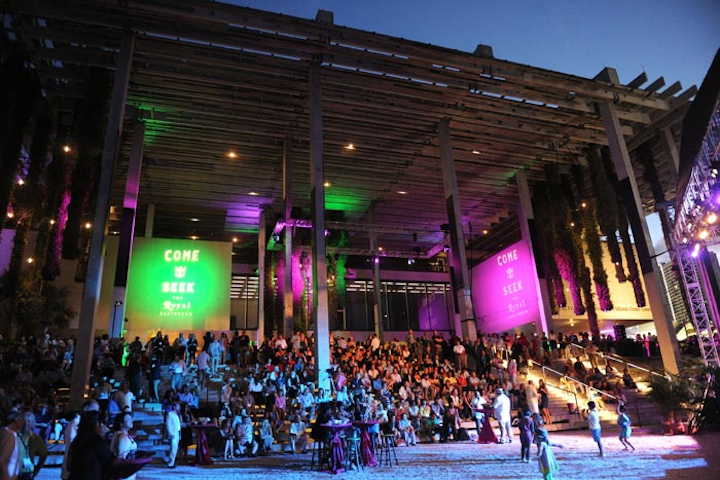 Photo: World Red Eye
White Hot Night in Miami Beach Opening-Night Party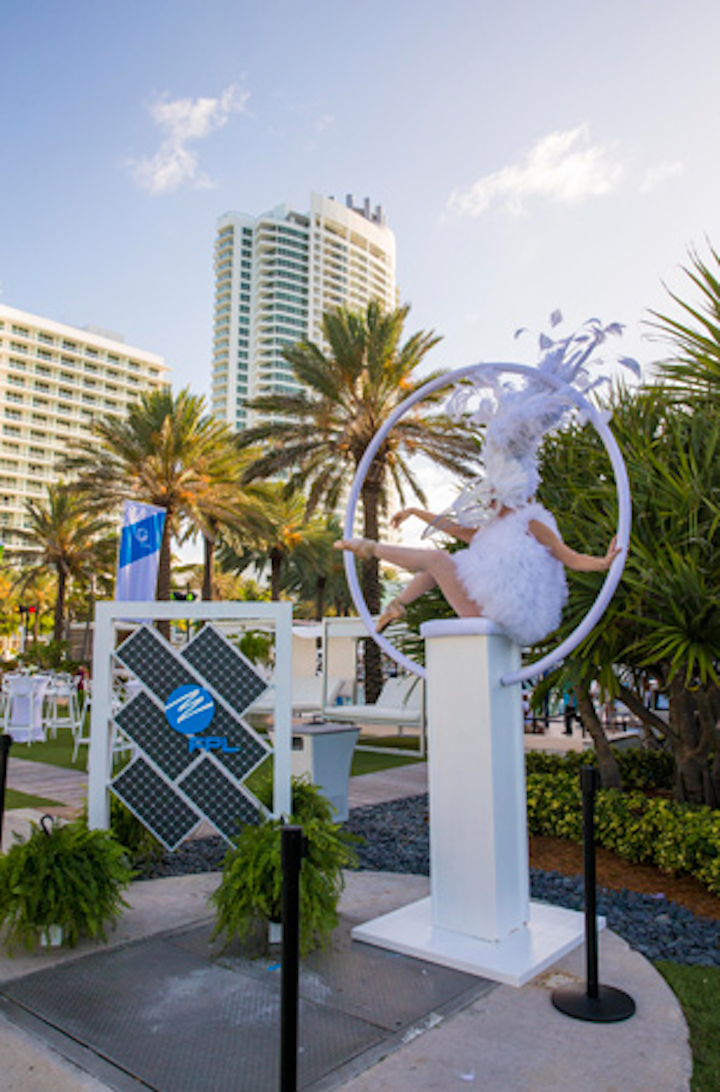 Photo: World Red Eye
White Hot Night in Miami Beach Opening-Night Party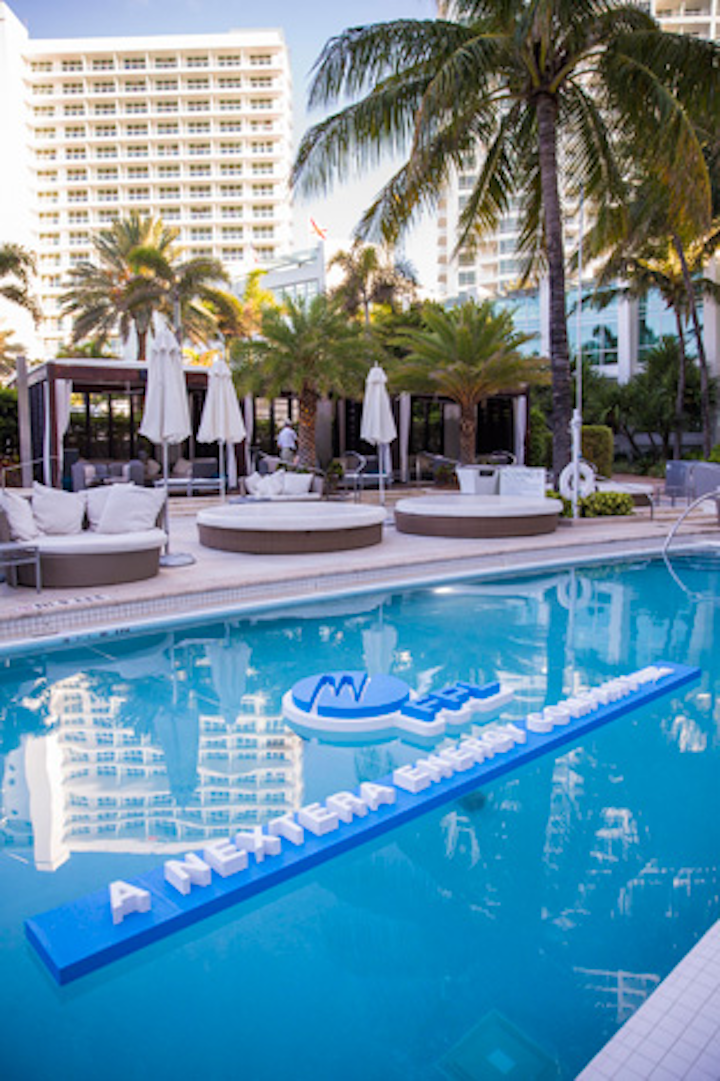 Photo: World Red Eye
White Hot Night in Miami Beach Opening-Night Party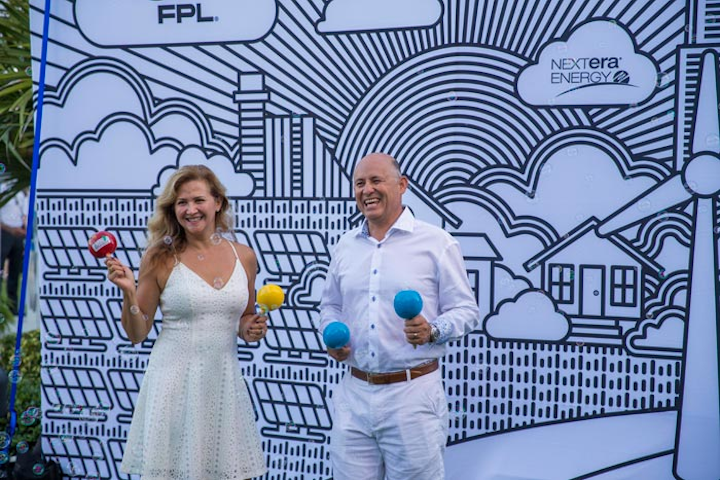 Photo: World Red Eye
White Hot Night in Miami Beach Opening-Night Party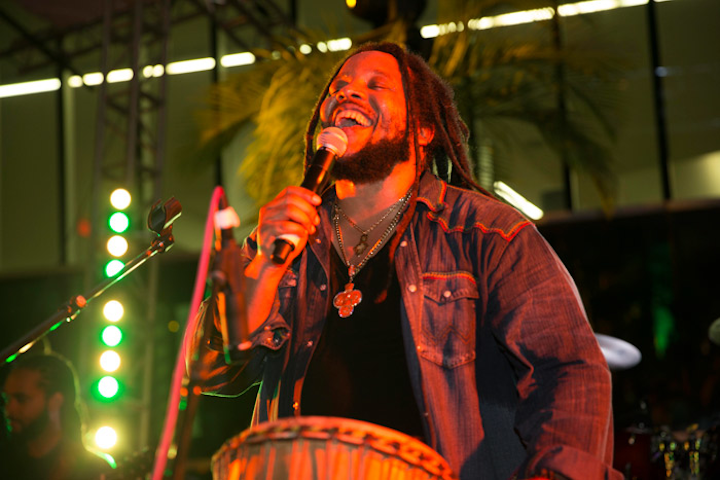 Photo: World Red Eye
The Welcome Aboard Party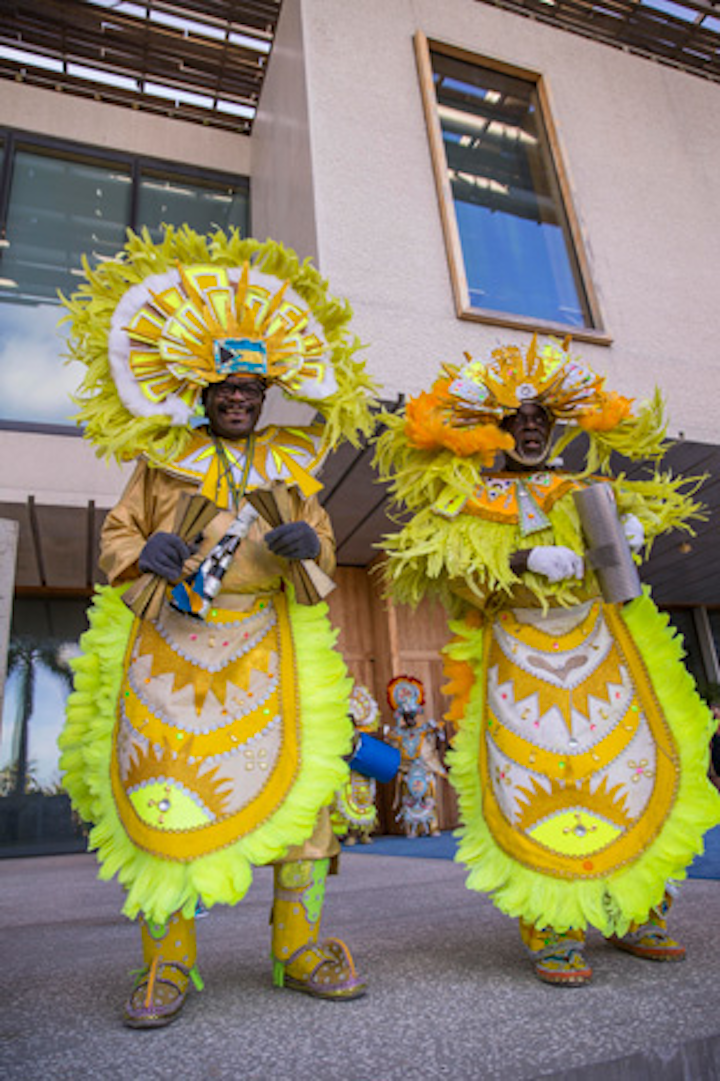 Photo: City of Miami Beach
Fun for All Ultimate Beach Party
Photo: World Red Eye
Fun for All Ultimate Beach Party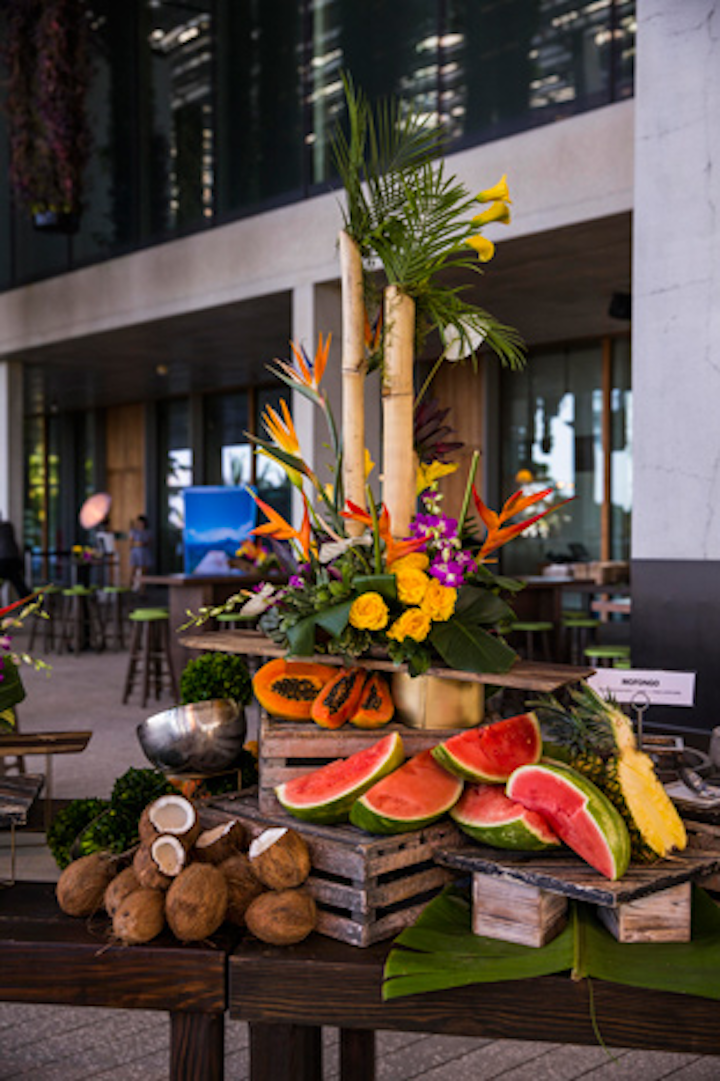 Photo: World Red Eye
Havana Nights in Miami Beach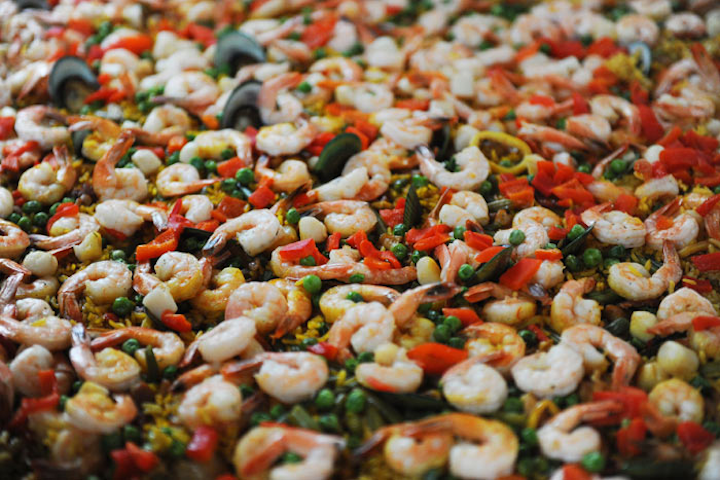 Photo: World Red Eye
Havana Nights in Miami Beach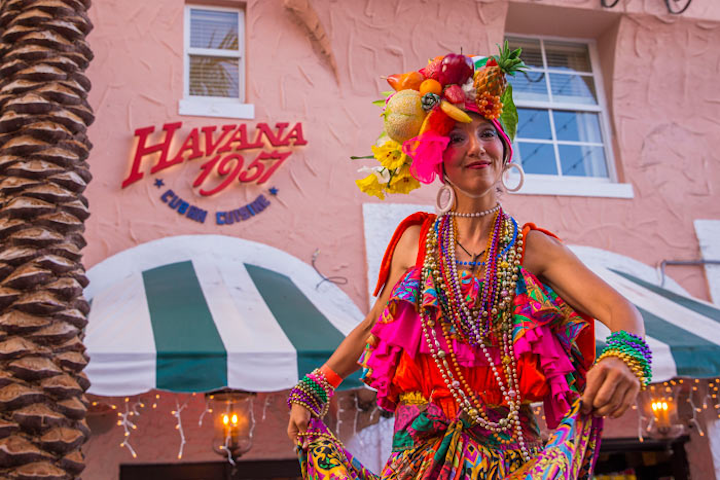 Photo: City of Miami Beach
Havana Nights in Miami Beach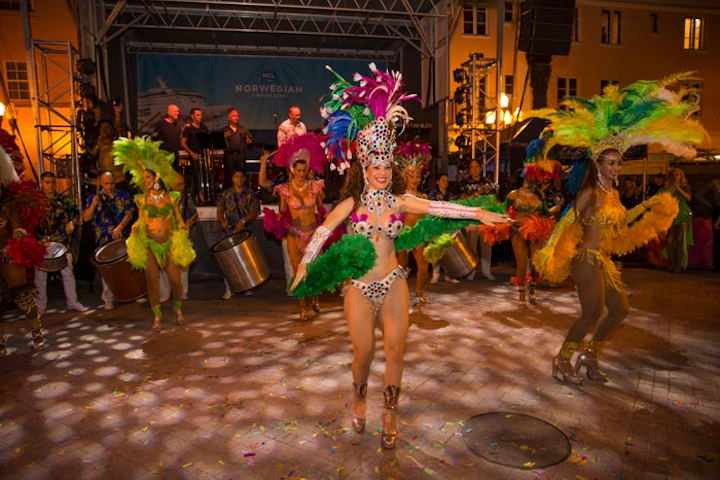 Photo: City of Miami Beach
Havana Nights in Miami Beach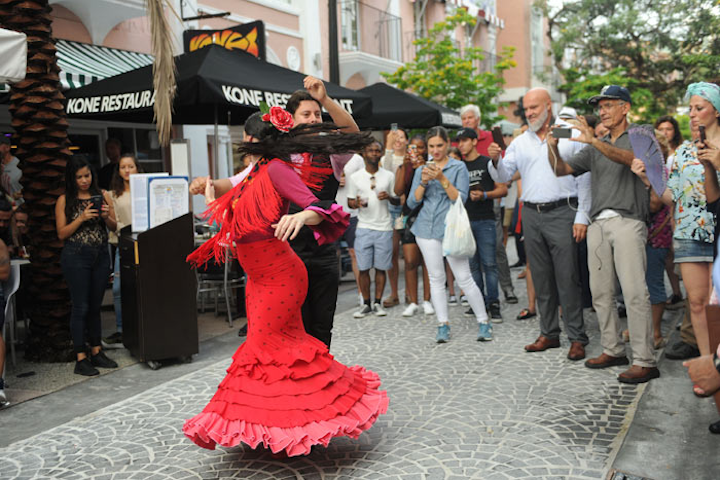 Photo: World Red Eye
Featured Venues/Suppliers: