Need Some Virtual Event Inspo? This New Platform Has You Covered
BizBash chats with the co-founder of Meet Virtually, a new digital platform that bridges the gap between in-person events and virtual experiences during this new era of meetings.
August 12, 2020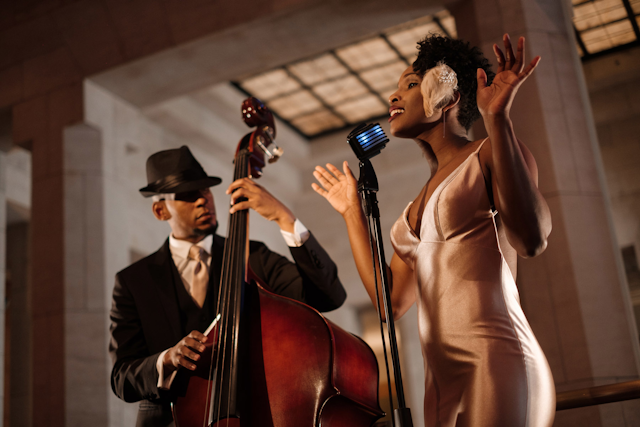 Virtual jazz duo performances are also up for grabs through the virtual platform.Photo: Courtesy of Meet VirtuallyTravis Pham is the co-founder of Meet Virtually. Pham boasts over a decade of experience in the meetings and events industry. Before founding the company with his managing partners, Michael Friedman and Javier Valdez, he worked in destination and event management, focusing on a lot of incentive programs for global hotel sales.
Meet Virtually launched toward the end of 2019, and its timing couldn't have been better given how the coronavirus has flipped the world (and the meeting and event industry) upside down. The full-service virtual, travel, meeting, and event agency for corporate meeting groups showcases exclusive virtual experiences from around the world. Some of the vetted experiences include a virtual hangout with the stars of Hamilton, an interactive cooking class with celebrity chefs, and escape room challenges for corporate team building. The platform also offers strategic planning services for online meetings and events. Here, BizBash chatted with co-founder Travis Pham on the virtual novelty. 
Can you explain the origin of Meet Virtually?
In developing Meet Virtually, we noticed a lot of our Fortune 500 companies were having to translate their in-person meetings online. But we wanted to still provide that authenticity to a destination within that experience. When we started this program, we fed it to our in-person vendors that we usually hire for [live] events and collaborated with them to develop experiences that translated online to a virtual meeting.
Was Meet Virtually in the works for a while? Or something brand new given the current state of the industry?
Right before COVID-19 happened, we were already pivoting to virtual experiences, then it just happened to work. The timing couldn't be better. We started to use Zoom last year for all of our team meetings. I think a lot of people are new to this space. What helps us is that we come from the live events world, and we're able to easily commit. The entire industry is learning how to change their ways of traditionally thinking about events. 
Are there logistical challenges with having to set up things virtually?
It does require a flexible team. Our approach is listening to what the client is trying to accomplish from their perspective first. Because we not only provide the experience, but we also assist in building out that virtual platform from beginning to end and that will help us shape what experience is best for you and when is the appropriate time to introduce that experience program overall. 
We ship wines and gifts as part of the experience to all 50 states as well as internationally. It requires a more logistical mindset, and I think that's what differentiates us from a lot of tech companies you see getting into this space. All of us have come from the in-person meeting world and we understand the logistical side of things. We understand the language that our meeting planners are speaking to make it a little bit easier for them to digest the virtual world as they all pivot toward these hybrid experiences. 
Meet Virtually started with corporate and social groups first. Are there plans to extend to other industries such as association or luxury groups?
What's interesting is, once the technology is there, the opportunities are endless. We're reaching out to people that we can do things in real life and have them develop their virtual offerings. A lot of our guests are asking us to push the envelope. It's no longer just trivia nights. What's getting a lot of attention is our high-end experiences. We have a relationship with PGA because golf courses are open in Florida. We're able to do virtual golf lessons with a PGA pro on the golf course itself. 
What are some examples of attendee engagement in a Meet Virtually meeting?
We're working with a client, an insurance company, on designing your own sneaker with an NBA pro like Walter "Clyde" Frazier. We digitally present a blank shoe and have the event attendees work on the artwork with the NBA pro, and then have the shoes customized and sent as a follow-up gift. We're finding different ways to interact with people and also make it a business session. Frazier was a player and team leader for the [New York] Knicks for years, so he can share leadership advice with these event professionals, and then, at the same time, you can get creative and have fun as well. We're always trying to get different things we can offer depending on the client's needs.
What are some of the goals for Meet Virtually?
Our long-term goal is to focus on hybrid events. We're huge advocates for face-to-face meetings, but I also think there is an opportunity to create these hybrid experiences where you can have breakouts going on virtually and in-person and still be able to come together and share ideas. And then be able to transport people to different parts of the world and expose them to different types of experiences they may not be able to receive at an in-person event. I think that's where our travel angle comes in. Being able to incorporate vendors from Berlin into a virtual meeting here in New York, I think the possibilities are endless and connecting people to the world. 
This story first appeared on Connect Meetings (BizBash's parent company) here. 
Keep scrolling for a closer look at Meet Virtually and its out-of-the-box entertainment offerings.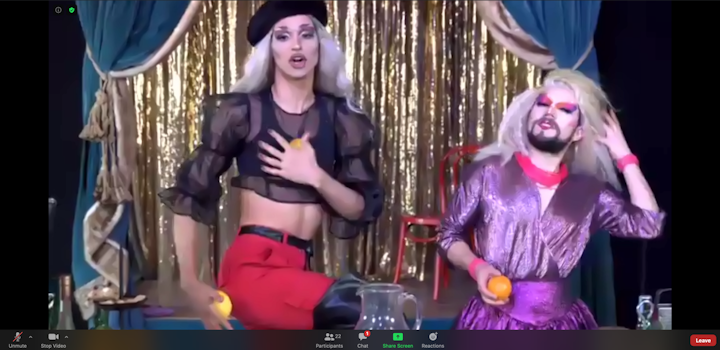 Photo: Courtesy of Meet Virtually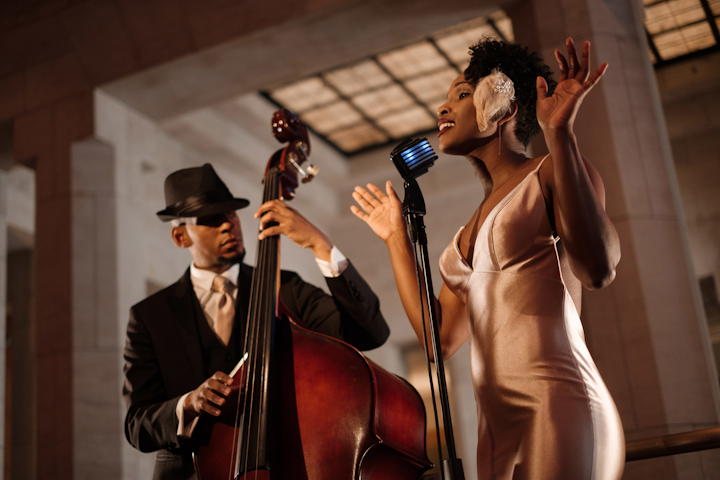 Photo: Courtesy of Meet Virtually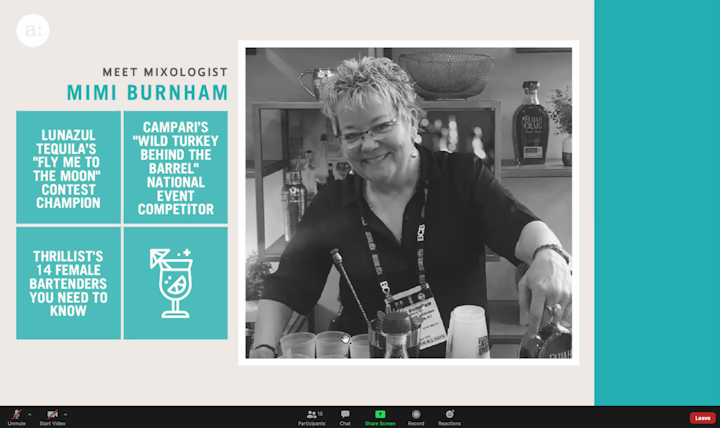 Photo: Courtesy of Meet Virtually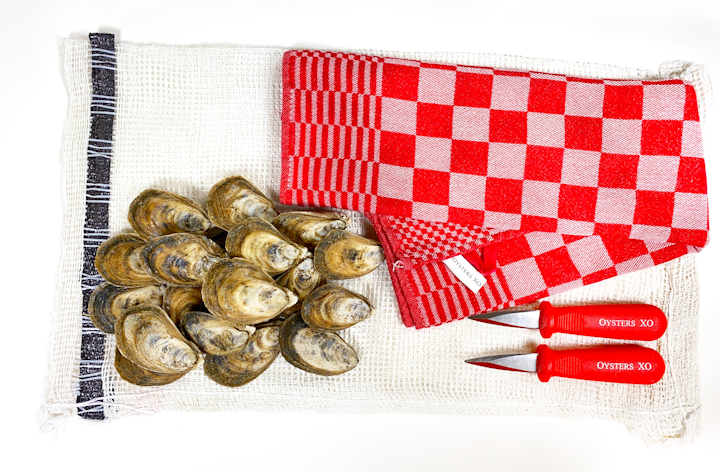 Photo: Courtesy of Meet Virtually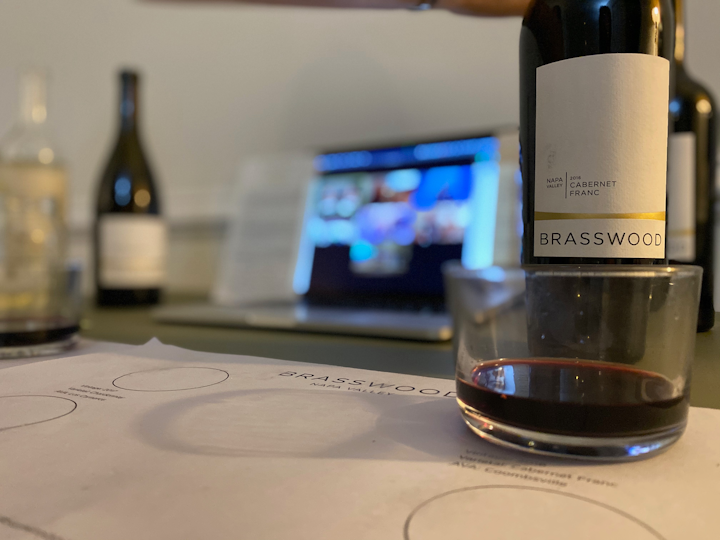 Photo: Courtesy of Meet Virtually