3 Event Pros Share Their Go-To Vendors When Planning Events
Lighting, photography, entertainment—oh, my! Here, we're spotlighting stand-out vendors vested by fellow event pros.
July 30, 2020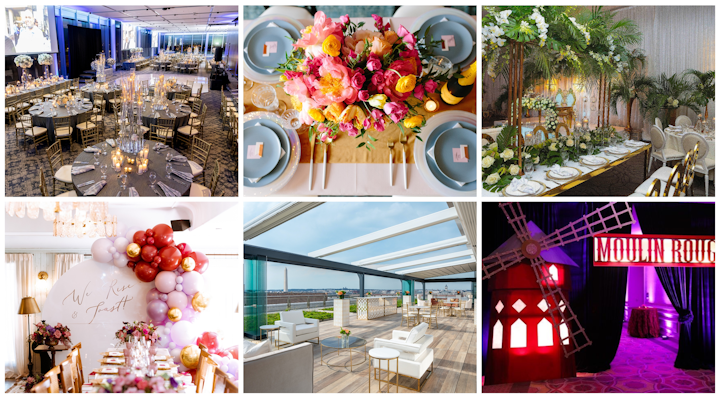 Photos, clockwise from top left: Edward Underwood Photography; Samantha Clarke Photography; Samantha Clarke Photography; Mr. Koa; Ron Blunt Photography; Mr. Koa;
Need some vendor inspiration? BizBash caught up with a few event industry professionals—André Wells, Andrew Roby, and Treasa Leigh Brown—who shared their go-to vendors for steal-worthy decor, top-notch catering, and more.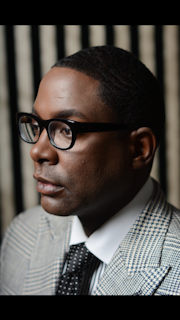 André Wells of Events by André Wells LLCPhoto: Derrel R. Todd
André Wells
Wells is the founder and CEO of Events by André Wells LLC, a full-service event planning firm in Washington, D.C. André has worked with notable clients including The Walt Disney Company, AT&T, FedEx, and CNN, to name a few. His productions have been featured on leading networks and in publications like Vogue, Martha Stewart Weddings, Ebony, and Capitol File. 
Decor: "I would be nothing without my dear Design Foundry. In spite of myself and others, I cannot think of a more talented group at its core. Anything I ask they are willing to create, from small villages to clouds that float high above a ballroom space. Their use of materials and craftsmanship is superior, from custom bars, furniture, and stage sets to beautiful Austrian drape and fully bespoke dancefloors. The overall design remains constant and aesthetically pleasing. The creativity and the pure talent from the team that is orchestrated with each design/look are truly magical."
Lighting: "Summit Event & Lighting Production is the go-to in Washington D.C., New York, and up and down the East Coast for me! They provide the best customer service and are always willing to go above and beyond for us and our clients. Their use of the latest lighting, AV, sound, and tech is outstanding. The look that is achieved requires a certain skill set and deep knowledge of event production and overall showmanship. Summit Event Lighting knocks it out of the park every single time."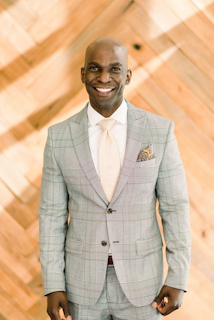 Andrew Roby of Andrew Roby EventsPhoto: Sarah Aaron Photography


Andrew Roby 
Roby is the founder and lead designer of Andrew Roby Events in Washington, D.C. Roby's wedding and event planning company has been hosting events for more than 10 years, which have been celebrated on many platforms including CBS, The Knot, and Fox 5.
Lighting and AV Production: "When it comes to lighting, I trust my life in the hands of The Light Source Company. No matter the size of the events or the technical difficulties we throw at them, they have yet to let us down on execution. I also have been privy to the epic work of 27 Studios AV. They are a powerhouse for draping, lighting, and audiovisual with superior customer service and flexibility that we need in our industry."
Catering: "When I have the chance to use an outside catering company, Main Event Caterers has yet to disappoint. I am a foodie who loves a good dining experience, and Main Events Caterers has simply been exceptional from service to the presentation, and flavor and is why I keep bringing my clients to them."
Decor: "While I am a creative person, having someone like Designs by Oochay on your team further enhances the design aesthetics of my client, ensuring a life-changing feel to any event space. The flexibility and willingness to use juicy colors are why we love them so much.
I also enjoy the incredible inventory of Something Vintage Rentals, which seems to always have new items that make you want to design an event just so you can include these items. They have the absolute best mix of vintage and modern items that fits perfectly in just about any setting you can imagine."
Production/Fabrication: "Whenever I need to create custom items for my corporate or wedding clients, I have to use Bella Faccia. They have created larger-than-life creations ranging from full sets when working in theater to custom props that we use as statement pieces for immersive environments."
Venue: "The International Spy Museum has been one of the most incredible venues that I have had the chance to see built literally from the ground up. The innovation and flexibility of the venue with sweeping views is something that you simply cannot get in the D.C. area, and is why I love them.
The Perry Belmont House is one of those hidden gems that you wish you knew about before signing a venue contract with someone else. It's regal, elegant, and rich in texture, leaving very little need for outside decorations—and that, to me, says a lot."
Entertainment: "When I first started looking for entertainment, I found it to be difficult because the entertainers I reached out to had bad customer service and didn't live up to the hype. That changed when I met Elan Artists, who had a slew of diverse and incredible musicians and performers that can entertain foreign dignitaries and even your grandmother."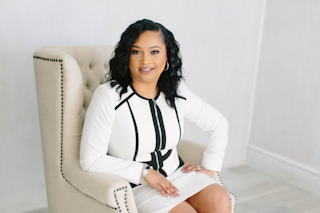 Treasa Leigh Brown of Leigh EventsPhoto: Samantha Clarke Photography
Treasa Leigh Brown
Brown is the principal planner and owner of Leigh Events, based in Toronto. Brown's full-service event planning, design, and management company launched in 2010; her work has since been seen in numerous contemporary publications such as Huffington Post, Black Bride, and Essence. 
Decor: "Working with Detailz Couture has always been a splendid and effortless experience. Not only do they supply dazzling furniture, but they also assist with the design for each client. They are known to not only do what is asked but to go above and beyond to guarantee client satisfaction. Having a team with great communicators has made them my go-to vendor when it comes to luxe and last-minute events."
Photography: "To say that Samantha Clarke Photography is a phenomenal photography business would be an understatement! Each time I've worked with Samantha and her team, I was guaranteed an organized and amiable experience. Her remarkable ability to create an electric atmosphere, and her ability to capture exceptional moments, has truly made her an industry legend. One of my favorite attributes of Samantha Clarke Photography is how her team organizes all components of each booking prior to the production day, allowing each engagement to run seamlessly and punctually."