Ernst & Young's Holiday Party Has Colourful Candy Shop
December 16, 2011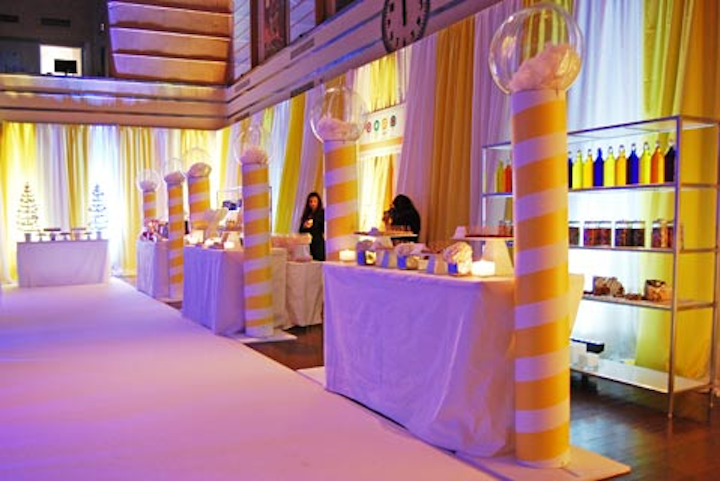 Photo: BizBash
Daniel et Daniel
created a branded candy shop for Ernst & Young's holiday party on Wednesday at the
Design Exchange
. The playful shop took up one side of the historic trading floor, incorporating the firm's brand and colours.
"Everything had to be yellow and white," said Jake Curl, event planner at Daniel et Daniel. Curl rolled out a white carpet and draped the walls with white-and-yellow fabric. Large striped poles bordered the candy stations, and white Christmas trees were placed in the corners.
There were four stations: fudge, yellow cotton candy, a self-serve candy bar, and white-iced cookies and cupcakes. The yellow cotton candy came in butterscotch, lemon, or sugar. At the candy bar, guests could fill an Ernst & Young-branded plastic bag.
The candy shop was curtained off from the main party area and revealed 30 minutes after the party began. The bright yellow-and-white space contrasted with the dim party, uplit in blue.
Featured Venues/Suppliers: