8 Fresh Faces of Event Design 2016
Here are the up-and-coming designers industry pros should keep on their radars.
March 22, 2016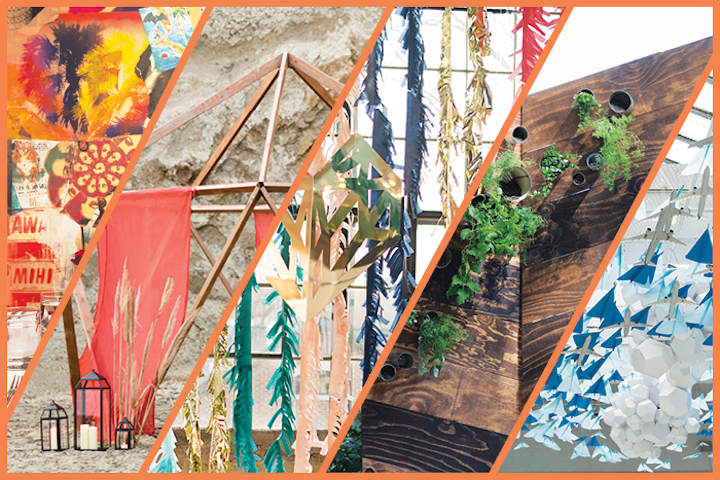 Photos (from left to right): Stefania Yarhi, BrittRene Photo, Julia Franzosa Photography, Kimberly Brooke Photography, Courtesy of Tinsel & Twine
As more organizations place greater emphasis on experiential marketing, the look of an event is about more than just filling a room with decor. It's an opportunity to express the personality of a brand, nonprofit, or host, communicating a message to the audience beyond logos and themes. For event designers, the challenge and thrill lies in finding unique ways to impress guests. We decided to investigate who's starting to make their mark in the industry and who are talents to watch in the coming years. Their backgrounds range from retail to education, and their event designs feature diverse aesthetics from custom-made structures and rustic decor to paper planes and colorful garland. But, above all, they offer inspiring, original ideas that guests will be talking about (and Instagramming) in the future.
Caspar Haydar, Caspar Haydar Design
Ashley Smith, Buzzworthy Events
Brit Carlson & Emily Wright, Ruie & Grace
Adette Contreras, Liz Castelli & Erica Taylor Haskins, Tinsel & Twine
Katie Jayne Sprenkle, Jayne Weddings & Events
How We Chose the List
Looking specifically for independent event designers, we compiled this list after reviewing work from candidates across North America. Because their portfolios are still continuing to grow, we looked at the overall quality, innovation, and potential of their work. The list features designers who are new on the scene, heading up companies that are no more than five years old, and who work on corporate, nonprofit, and social events. We wanted to highlight industry newbies who dream up and create an event's visuals as opposed to those that handle the logistics like a planner.