What to Expect at BizBash Live: Florida
Registration is still open for event education sessions and entrance to the exhibit floor.
April 26, 2017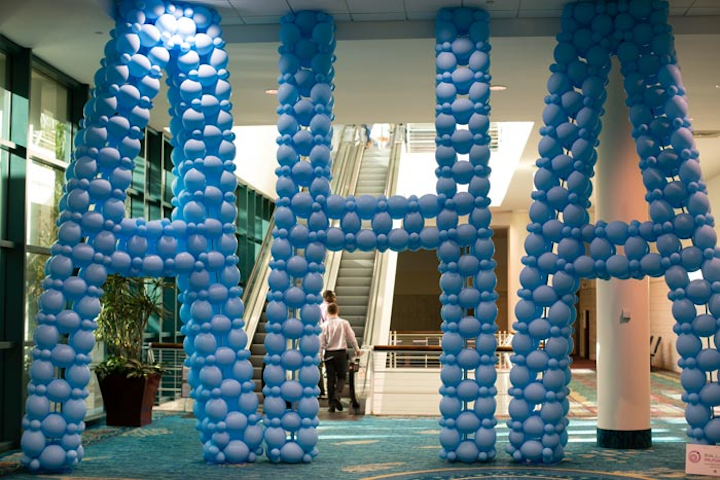 Photo: Creative Focus Photography
BizBash Live: Florida, an event designed to educate and inspire a variety of meeting and event professionals, returns to South Florida May 4 at the Greater Fort Lauderdale/Broward County Convention Center.
Sessions during the Event Innovation Forum, a single-track education conference, and the Workshop Series of seminars will cover topics such as event design, fund-raising events, multicultural marketing, and more. In a first, one workshop will be offered in both English and Spanish.
Registration for the Event Innovation Forum and the Workshop Series includes admission to the exhibit floor.
The schedule for BizBash Live: Florida, including morning and afternoon sessions, a luncheon, and post-event cocktails, is below; registration is available here.
8:30 a.m.
Registration Opens
9–9:50 a.m.
Workshop Session 1
What's Next in Tech: New Trends, Platforms, and Tools for Your Events
DJ Saul, C.M.O. and managing director, iStrategyLabs
Bright Ideas: Finding Inspiration to Shake Up Your Events
Telsys Tarallo, owner and director, Afterglow Marketing
Expand Your Experience: Tips and Tricks for Growing Your Personal and Professional Brand
Melissa Katz, senior vice president, Black Flower Agency
360-Degree Design: Crafting Cohesive Experiences
Bruce Orosz, C.E.O., ACT Productions
Adding Wow and Avoiding Oops: 7 Steps for a Successful Event
Gladys Mezrahi, president, Indigo Events
10–10:50 a.m.
Workshop Session 2
(Sessions Repeated From Workshop Session 1)
What's Next in Tech: New Trends, Platforms, and Tools for Your Events
DJ Saul, C.M.O. and managing director, iStrategyLabs
Bright Ideas: Finding Inspiration to Shake Up Your Events
Telsys Tarallo, owner and director, Afterglow Marketing
Expand Your Experience: Tips and Tricks for Growing Your Personal and Professional Brand
Melissa Katz, senior vice president, Black Flower Agency
360-Degree Design: Crafting Cohesive Experiences
Bruce Orosz, C.E.O., ACT Productions
Como Agregar el Wow y Evitar Oops: 7 Pasos Para un Evento Exitoso (Spanish-language session)
Gladys Mezrahi, presidenta, Indigo Events
11–12:30 p.m.
Event Innovation Forum Session 1
Beyond Words: The Art & Science of Live Experiences
Michael Blatter, founder and C.E.O., Mirrorball
Putting Batteries in the Flashlight: How Sponsors Can Maximize R.O.I. for Their Sponsorship Dollar
Vince Thompson, C.E.O., Melt
From Zika to Hurricanes: Overcoming Unexpected Event Challenges
David Sinopoli, co-founder, III Points: Music, Art, and Technology Festival
11 a.m. - 6 p.m.
Exhibit Floor Open
12:30–1:30 p.m.
Food for Thought Luncheon
1:30–3 p.m.
Event Innovation Forum Session 2
Crafting Your Message Through a Multicultural Lens
Cassandra Clark, global marketing solutions, Facebook
Maximizing Your Investment in Nonprofit Events
Christopher Pastor, director of corporate and foundation relations, Pérez Art Museum Miami
How Catering Has Elevated the Event Industry
Michael Schwartz, chef/owner, Michael Schwartz Events
4:30–5 p.m.
BizBash Insider: The Best Ideas, Trends, and New Thinking From Editors Coast to Coast
6-8 p.m.
Networking Cocktail Reception
Featured Venues/Suppliers: