Crystal Ball
Hundreds of spheres decorated the tents at Rumsey Playfield for the Central Park Conservancy's annual Halloween ball.
October 29, 2007
Dressed as movie characters, fruits, mythical beings, and in other festive attire, 550 guests convened at
Rumsey Playfield
for the Central Park Conservancy's 12th annual Halloween ball on Wednesday night. Held under tents, this year's ball was kookier and slightly more colorful than
last year's black-and-white, Edward Gorey-inspired evening
. This time, hundreds of spherical objects dominated the look from event designer Frank Alexander Salaris of
Frank Alexander NYC
. The event was overseen by the conservancy's newly installed director of events, Lauren Mazer.
In his interpretation of evening's theme (dubbed "visions"), Salaris festooned the tents with various shimmery materials—tinsel-like curtains covering the walls of the entrance hall, iridescent threads forming a reflective centerpiece for the cocktail tent's bar—and added eerie blue-tinted projections of Central Park photographs, mirrors, a holographic floor covering for the dance floor, and some novelty items to complete the look. Shrouded in mist from smoke machines and accented with blue and pink colors, the main dining tent was filled with spheres of all shapes and sizes, from the 250 weather balloons crowding the ceiling and the chandelier made from 5,000 Ping-Pong balls to the plasma lamps that sat in the center of the tabletops.The roomy and relatively less decor-heavy cocktail area allowed guests to move around, check their coats, line up for photographs (
Studio 4B
took pictures of guests é with roasted marshmallow and miniature cinnamon croutons, a main course of braised beef short rib in a red wine reduction with German potatoes, flat-leaf spinach, roasted shallots, crispy onions, and a Jerusalem artichoke sauce, and a dulce de leche and feuilletine gâteau with dark chocolate and amaretto for dessert.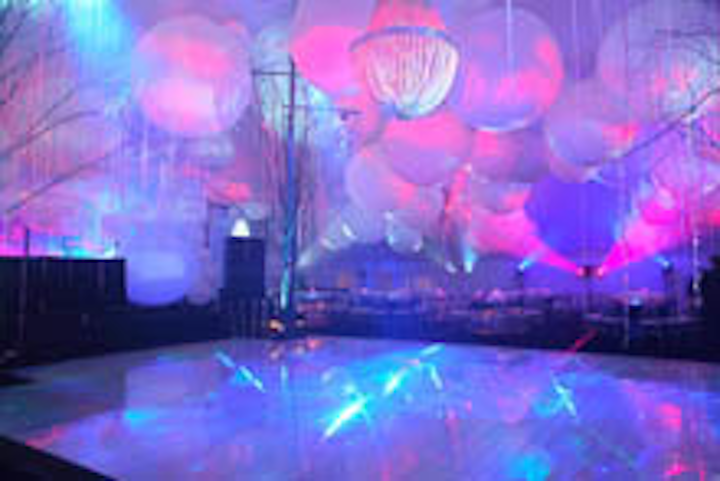 Photo: Francine Daveta for BizBash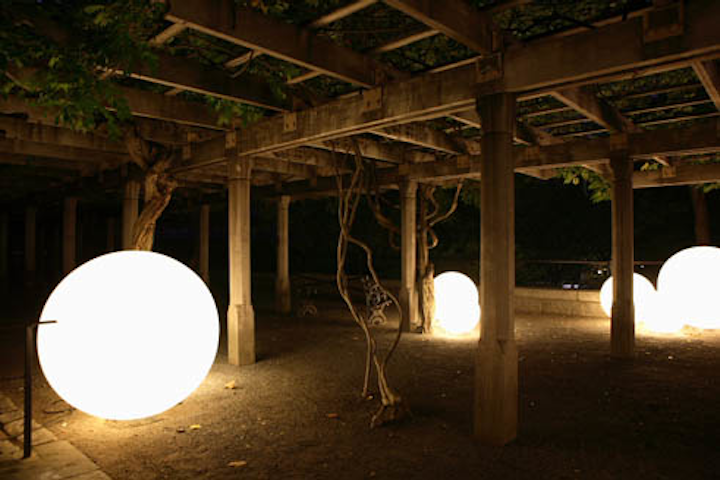 Photo: Francine Daveta for BizBash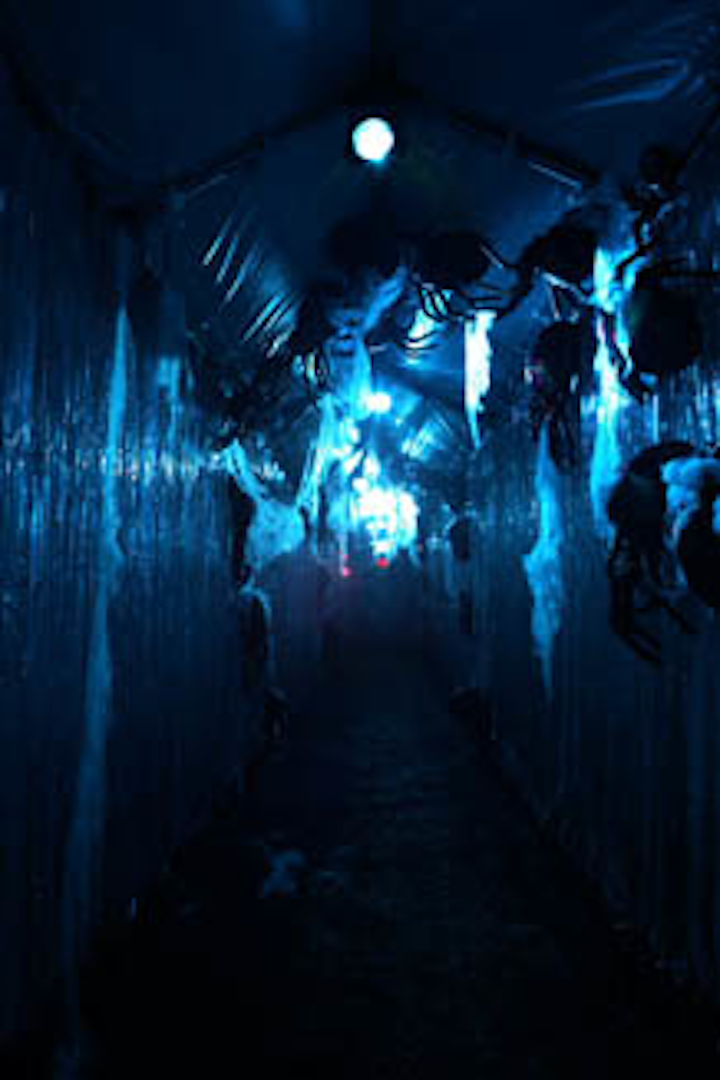 Photo: Francine Daveta for BizBash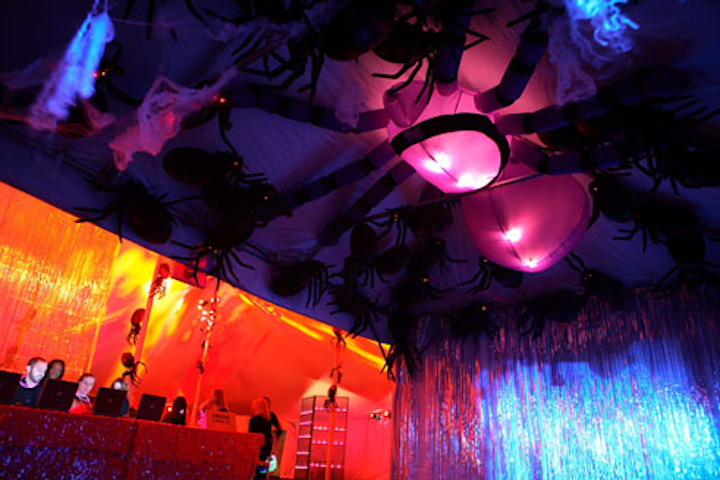 Photo: Francine Daveta for BizBash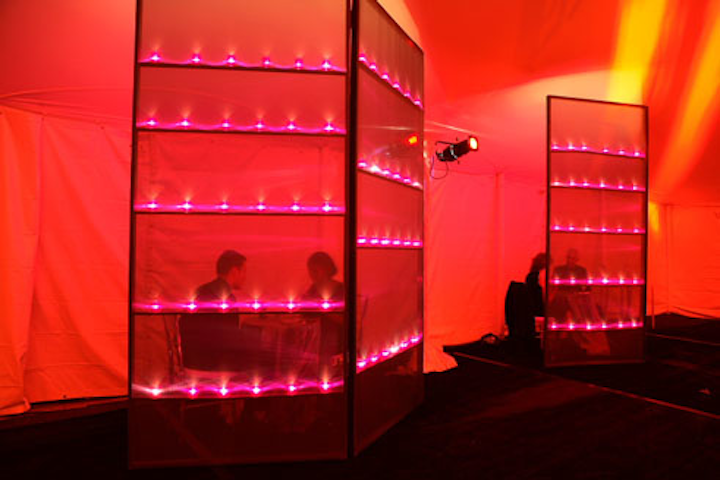 Photo: Francine Daveta for BizBash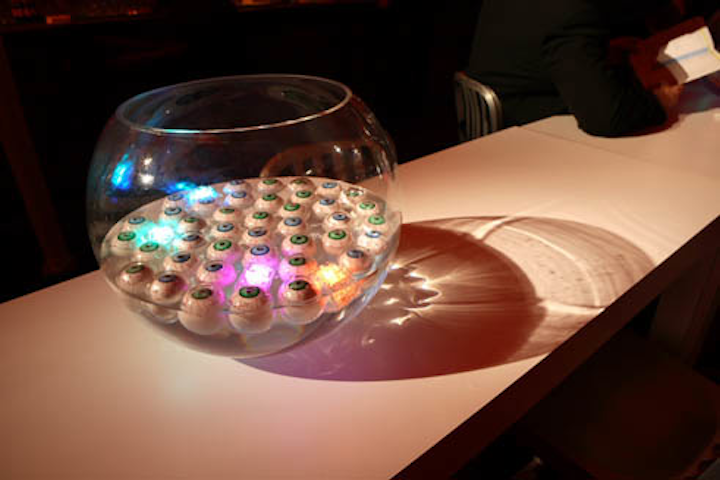 Photo: Francine Daveta for BizBash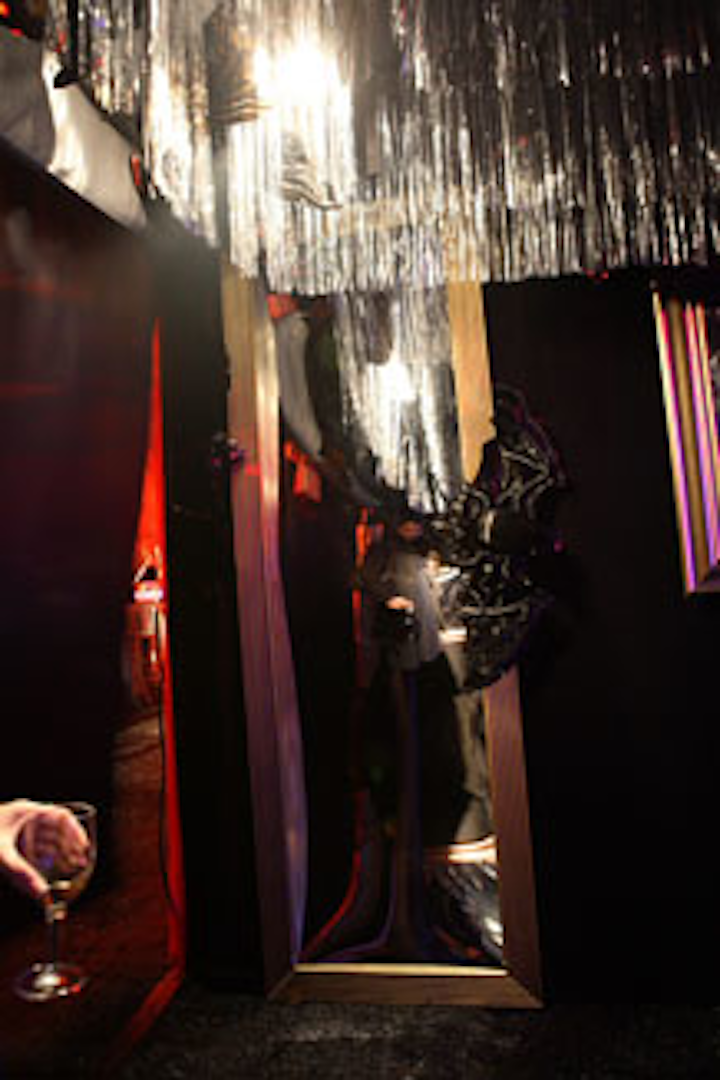 Photo: Francine Daveta for BizBash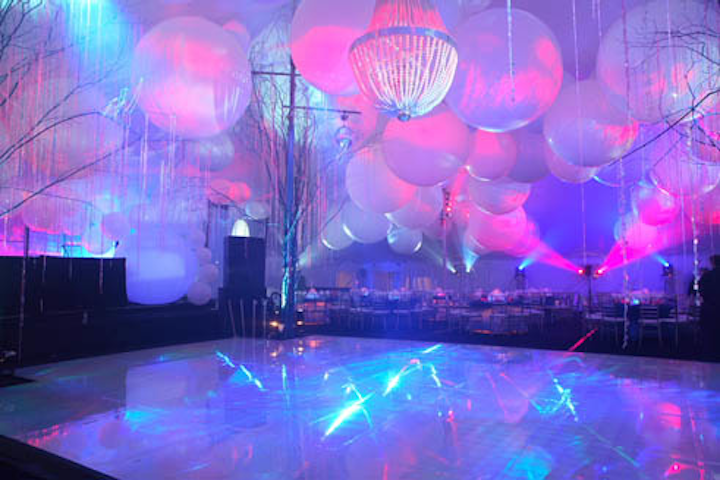 Photo: Francine Daveta for BizBash
Photo: Francine Daveta for BizBash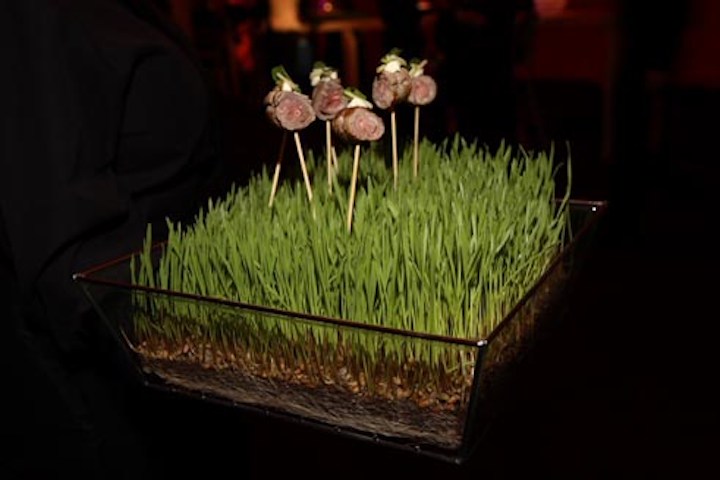 Photo: Francine Daveta for BizBash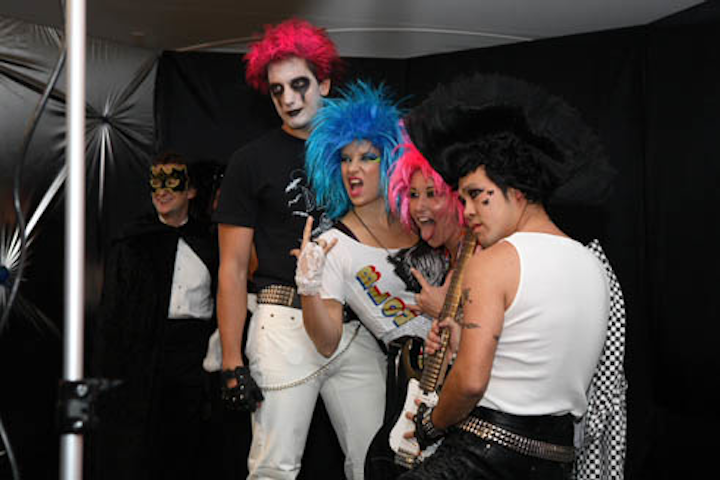 Photo: Francine Daveta for BizBash
Featured Venues/Suppliers: