Boats and Bogeymen
The Bremen Brothers Beach Bash provided thrills and chills at its 11th annual celebration, which fell on Halloween this year as part of the Fort Lauderdale Boat Show.
November 4, 2008
When the Fort Lauderdale Boat Show comes to town, events and activities come along with the multitude of boats and yachts. One of its most popular and exclusive parties, the Bremen Brothers Beach Bash, held its 11th annual event this year on Halloween night. Kelly Stratton of Stratton Meeting & Event Services and her staff of more than 50 transformed a portion of Hugh Taylor Birch State Park into a spooky playground, with tents, treats, and terror for nearly 1,200 revelers.

Guests were transported from designated parking sites to the park by buses driven by drivers in gravedigger garb, accompanied by creepy music for the ride. Upon arrival, they made their way through a haunted entry tunnel with scary images on the walls, strobe lights, and hanging spiderwebs, among other objects. As they exited the other side, many partygoers shrieked as a werewolf officially welcomed them to the party.
Inside, Tents 'n' Events set up multiple tents throughout to create separate areas for different activities, such as a costume shop with nearly 2,000 costume pieces, from cowboy hats to disco vests, brought in as complimentary accessories for guests. Additionally, C.A. & Company arranged a buffet of Halloween-inspired dishes including "Cole Slaughter" (cold slaw), "Lost Traveler's Spare Ribs," and chicken "body parts" (shredded barbecue chicken).

Throughout the park, 13 spooky characters-including Frankenstein and Morticia, Dracula and his bride, and multiple zombies-wandered amongst the partygoers. A haunted graveyard, complete with coffins, tombstones, and a few friendly zombies, was also set up. In other entertainment, Bill Crane of Bill's Magic served as the night's sorcerer, astounding guests with card tricks and mind games. Palm and signature readers were also on hand.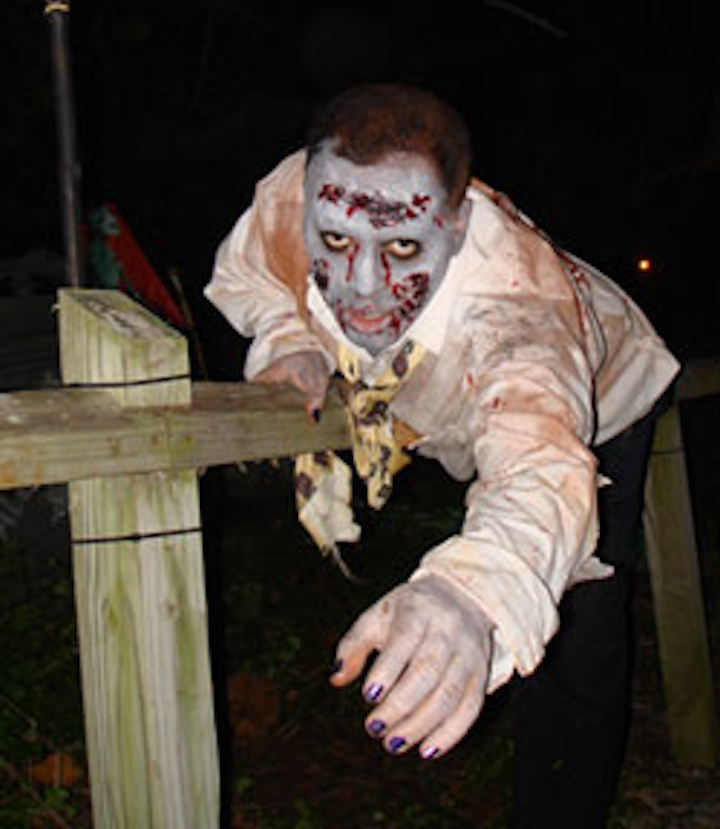 BizBash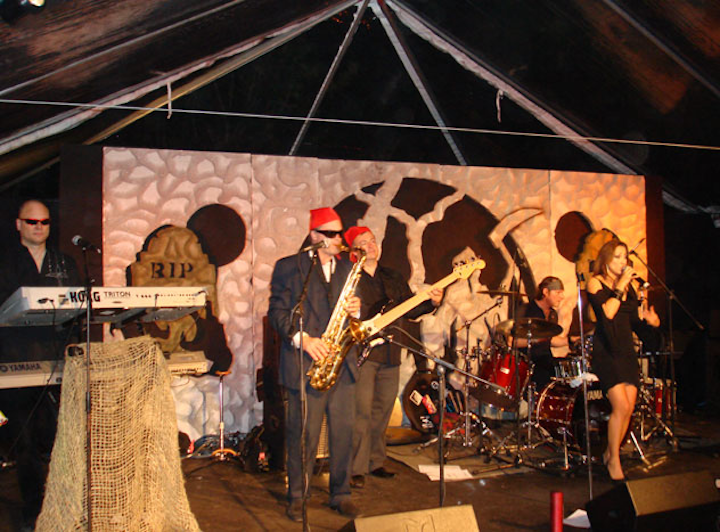 BizBash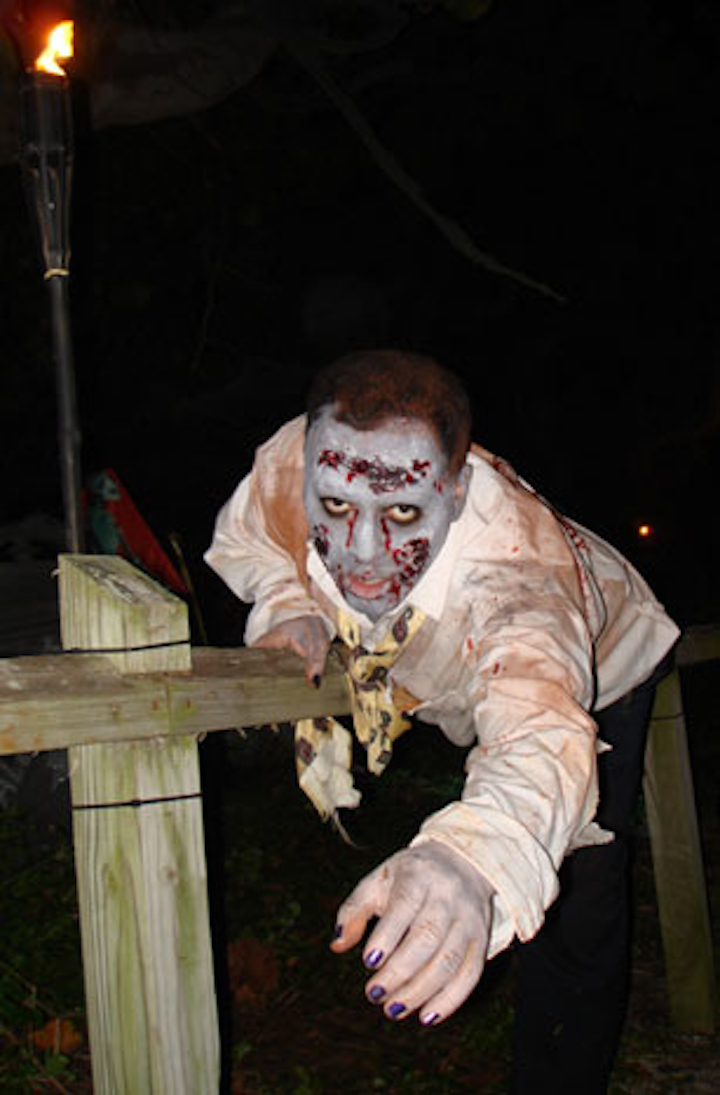 BizBash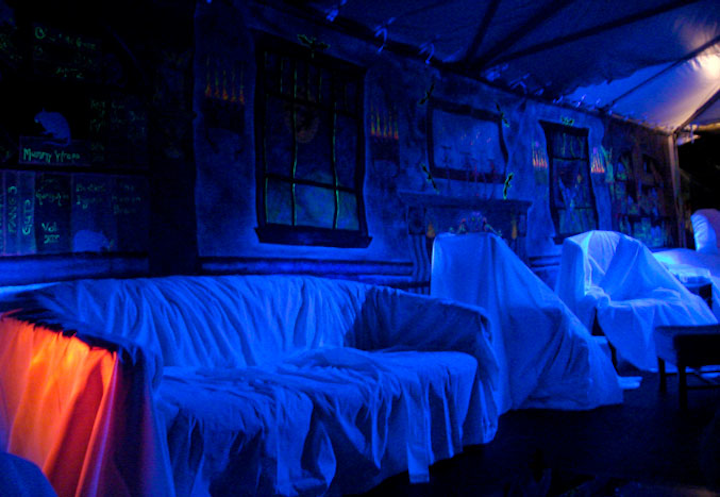 BizBash
Featured Venues/Suppliers: