Gala Offers Runway Show and Intimate Dinner With Oscar de la Renta
April 15, 2010
A select group of 350 guests had the opportunity to see a rare runway presentation from fashion designer Oscar de la Renta Tuesday during a gala evening at the Carlu hosted by philanthropist Suzanne Rogers. The benefit, an initiative of the newly launched Suzanne Rogers Presents, is intended to become an annual gala that will showcase collections from various international designers while raising funds to support children's charities.
"This event was about trying to create something that Toronto has not yet seen," said creative director Robert Souza of the New York-based firm Souza & Associates. "We wanted to give the guests a Paris-level production from the standpoint of the fashion show, staging, and setup." Souza and Rogers called on Jeffry Roick of McNabb Roick Events to handle the production, decor, and logistics for the gala, dubbed "An Evening With Oscar de la Renta."
The event began with a private reception for the presenting sponsors at 6 p.m. The main reception got under way at 7 p.m., and guests were seated for the runway show in the Carlu's Concert Hall an hour later. Chef Mark McEwan catered a dinner following the fashion show, produced by Hans Koechling, of the Montreal firm The Image Is, in conjunction with Jack Alexander and John Martinez, two members of the designer's team.
Souza reported that no individual tickets were sold for the gala. Rather, all of the attendees were guests of event sponsors like Rogers Media and Salida Capital. "It was a sponsorship deck that went out to a handful of the right people...it sold out in weeks," Souza said. Presenting and gold-level sponsors each received two seats at the head table with Rogers and the designer.
Souza and Rogers began planning the event about a year ago. "She had an idea to bring in a major international designer to do a fashion show [to benefit children's charities]," Souza said. "I came back to her with some ideas that would resonate and she immediately jumped at Oscar."
"It resonated with [the brand] because they were doing more and more with Holt Renfrew here in Canada. So it made a lot of sense for them. Starting tomorrow, this collection will be in a trunk show at Holt's for three days," he said, noting that the retailer is donating a portion of the sales proceeds to Suzanne Rogers Presents.
"From what we've seen [sponsors] are over the era of just paying for a great time. So we wanted to create something that had life," Souza said. "We launched with an event [for Canadian press] in New York on the night of Oscar's spring/summer show [last September]. Then we came up with a media model, which allowed Citytv to work on a special that will air in the fall." Flare will produce a special publication designed around the gala.
Proceeds from the inaugural benefit will support three children's charities—including HealthyKids International (an initiative of the Hospital for Sick Children), the Children's Aid Foundation, and Casa del Niño (a Dominican Republic-based charity founded by de la Renta).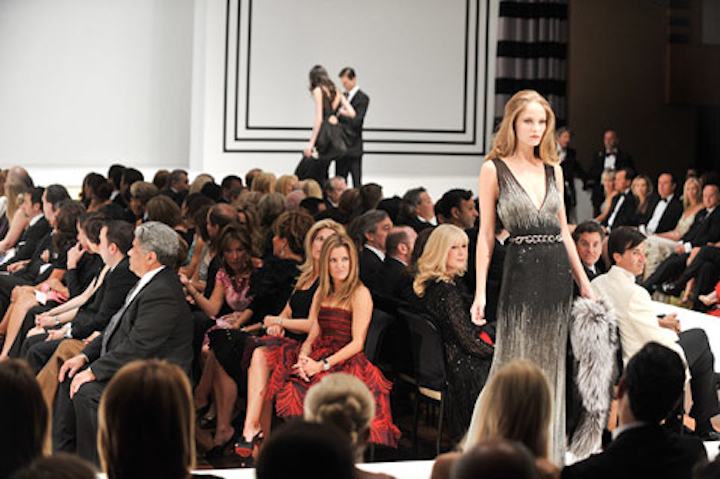 Photo: George Pimentel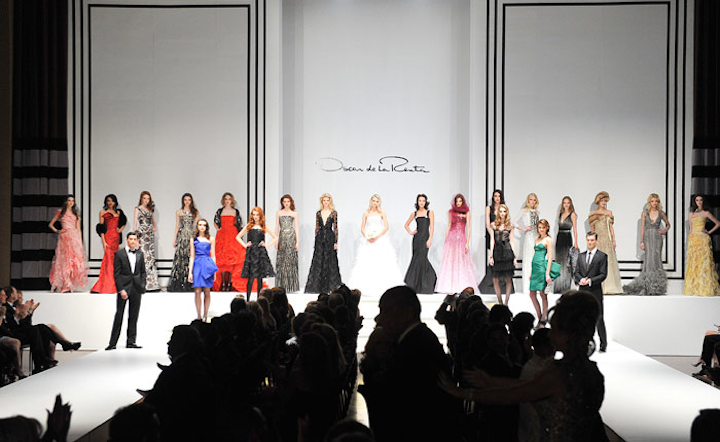 Photo: George Pimentel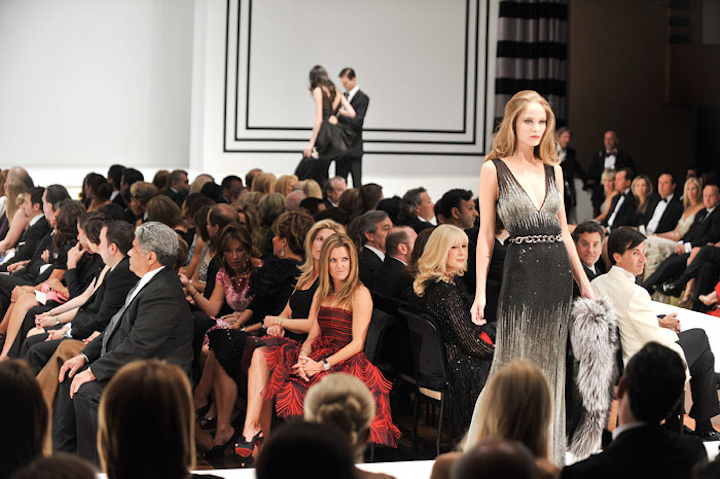 Photo: George Pimentel
Featured Venues/Suppliers: