BET Honors Adds Eye-Catching Modern Decor to Historic Space
January 25, 2013
As a venue, the U.S. Library of Congress comes with some rules—no open flames in candles, for example. But the ornate building proved to be an elegant location for this year's dinner preceding the BET Honors show in Washington.
Event producer and designer André Wells, whose firm Events by André Wells has overseen the event in each of its six years, said choosing a government venue made sense for the January 11 event, which was the weekend before the presidential inauguration. It felt grand, he said, yet the design offered some contrasts.
"I love doing oxymoronic themes," Wells said. "The building was so stately we wanted to do something more modern. We used crystal and glass elements to make the historic building more modern and fun."
Clear chairs and fabrics in solid colors helped create a clean look. The 260 guests saw plenty of visual variety in the centerpieces, which were different for each table. Despite the open-flame rule, Wells added sparkle with sequined tablecloths. "I like the chic simplicity of it," he said.
The color scheme took its cues from BET Honors' signature color, purple, particularly in the lighting. Atmosphere Lighting used shades of eggplant and light pinks and plums to warm up the building's natural stone.
The four-course seated dinner from Susan Gage Caterers was served French-style, with the salad last. Dessert and dancing followed on a lower floor. Guests were offered warm libations—a bourbon cider and an applejack cocktail—as well as lattes and cappuccinos.
Wells worked with Bobette Gillette, special assistant to BET Networks chairman and C.E.O. Debra Lee, on the event. The BET Honors show taped the following day at the Warner Theater and will air February 11.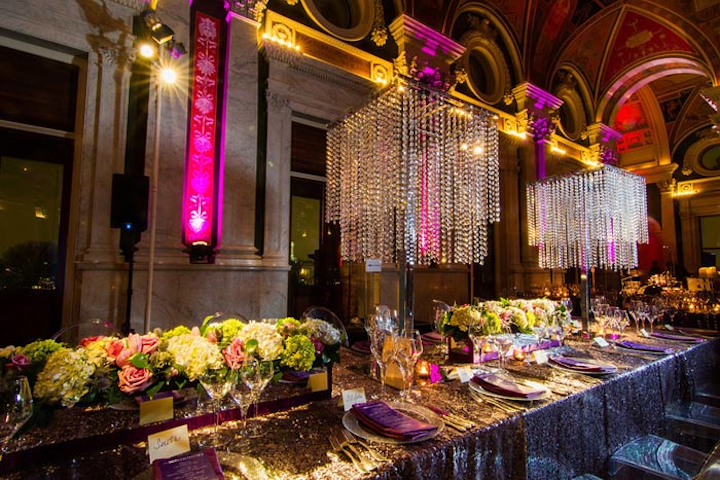 Photo: Davide De Pas
Photo: Davide De Pas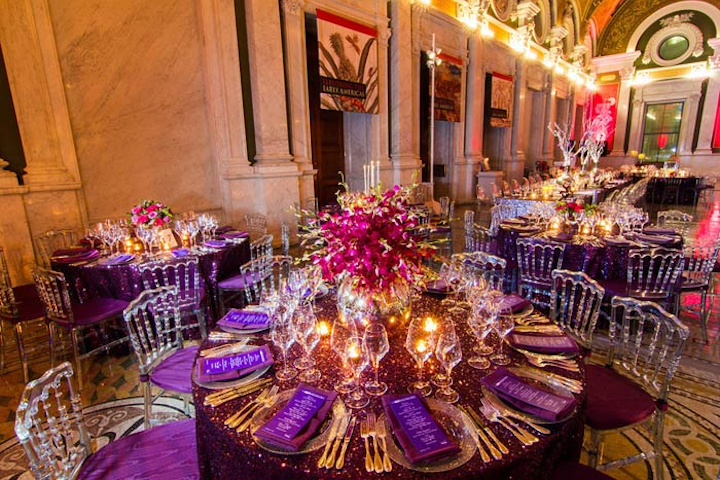 Photo: Davide De Pas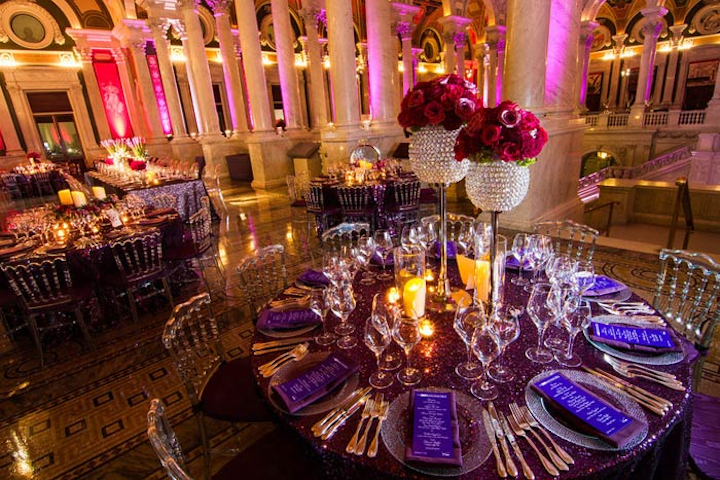 Photo: Davide De Pas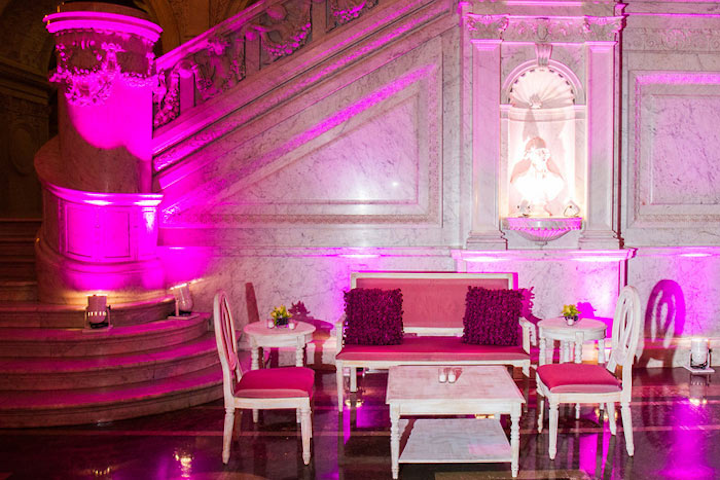 Photo: Davide De Pas
Featured Venues/Suppliers: