3 Events That Avoided In-Your-Face Promotion
These marketing events integrated their host brands into the atmosphere and content instead of using logo-heavy promotion.
July 8, 2013
Lucky Brand's Intimate Concert
Denim company Lucky Brand could have splashed its logo all over its walls for a late-summer party—but instead vice president of brand marketing Melissa Cabot went an entirely different route. She oversaw a tasteful, understated, and exclusive-feeling bash at a private Malibu residence with not a single logo in sight (unless guests stared very closely at staffers' clothing).
The purpose of the event, Cabot said, was simple: "to host an evening celebrating California culture and style where key editors, influencers, and tastemakers could experience the brand." To that end, she said, "I wanted the night to feel like we'd invited guests to our home, entertaining friends. The brand has gone through many changes in the last 10 years. Three years into a new management team and a revitalized brand, this was our opportunity to reintroduce ourselves in a fun, casual environment that had nothing to do with a sales pitch."

Unofficially, she also marked the brand's return to its music-focused heritage by choosing the Grammy Foundation as a beneficiary. Singer Regina Spektor performed in the home's intimate living room with just a piano to accompany her—and the sound of waves crashing below. Logically, you might expect a big logo gobo behind Spektor as a branded photo op. But, Cabot said, "If you look at our product, most logo placement is not front and center. We've always taken a more subtle approach to branding and relied on interior design and product design to convey the brand versus a logo."

The event conveyed the brand's image by embracing an artistic spirit and the Southern California lifestyle with a beachfront location and breezy, subtle decor that included driftwood and white bougainvillea. The event's menu included California fare with state-made wines. And—of course—the staff and security folks wore dark denim from Lucky and crewneck T-shirts.

"My philosophy when it comes to any kind of experiential initiative is to keep it organic," Cabot said. "I also believe that overuse of logos can quickly overpower an event and diminish the sincerity of initiative. Still, every single guest knew they were at a Lucky-hosted affair."
Mercedes-Benz's Arty Festival
Mercedes-Benz was behind the buzzy "Transmission L.A.: A.V. Club" multimedia festival at the Geffen Contemporary at MOCA in Los Angeles last April—although its logos only appeared in ways well-integrated with the art on display.
 
The automaker provided the overall parameters, funding, and support staff but gave curator Mike D from the Beastie Boys a clean slate to create something unique that would resonate with a broad group of L.A. residents, as well as a wider audience through social media platforms, YouTube, and media coverage, explained Mercedes-Benz U.S.A. department manager for brand public relations Adam Paige. Works included a combination of audio and visual art, and major musical acts and DJs showed up for performances throughout the run of the program.

Kicking it all off was an opening party that invited art-world guests for an evening that included access to the colorful new exhibit, bites from chef Roy Choi's Kogi BBQ, and a headlining musical performance from Santigold.

So where did the carmaker come in? The brand's iconic three-pointed star logo was represented in the form of an emblem hanging from a giant gold chain in the main party space—a very Mike D-appropriate touch. Further, the Concept Style Coupe vehicle was integral to one of the exhibits: Above the car was a light display that pulsated to a special track created by Mike D and fellow Beastie Boy MCA before his death. In addition, an online magazine established in Germany by auto manufacturer and Mercedes owner Daimler, called Avant/Garde Diaries, was front and center in terms of branding on digital kiosks and other materials supporting the show.

"The goal was to create an event that was unexpected from the Mercedes-Benz brand while remaining organic and unforced," Paige said. "Our team always felt that to create an initiative of this caliber, we needed to keep branding to a minimum."
UrbanDaddy and Stoli's Painting Event
UrbanDaddy drew 350 guests to an event in New York in November known as the brand's "white room," an experience created in partnership with Stoli to fete the vodka brand's latest campaign video and its new collection of flavored products. The space included white walls, white decor, white food, and the crowd dressed in all-white attire—but few logos in sight.

As the night progressed, color was slowly introduced to the blank space via paintbrush-wielding attendees ad lighting projections. Organizers supplied guests with brightly colored paint, as well as protective lab coats and goggles, and gave them free reign to cover the NoLIta venue's bare walls and prop surfaces with cheeky drawings and musings.

For more color, streams of light that reacted to sound and movement were projected onto various installations, including an eight-foot-tall all-white silhouette of a Stoli bottle. A spin-art machine allowed guests to create a piece of art to take home by squeezing a small amount of paint onto a spinning sheet of paper imprinted with a tiny Stoli logo.

In place of logo-splashed T-shirts, waitstaff wore the brand's signature colors: red and white. And instead of having a branded stage during the evening's live performance, artists painted an abstract pattern onto a wall behind the band.

"Working closely with UrbanDaddy, it was important for Stoli to bring an aspect of our recently launched advertising campaign to life in a way that was authentic and fit with the brand," said Stoli senior brand manger Jill Palais. "It was not about a branded step-and-repeat, but about offering guests a truly unique and original experience." —Additional reporting by Joana Mangune
Mercedes-Benz's Arty Festival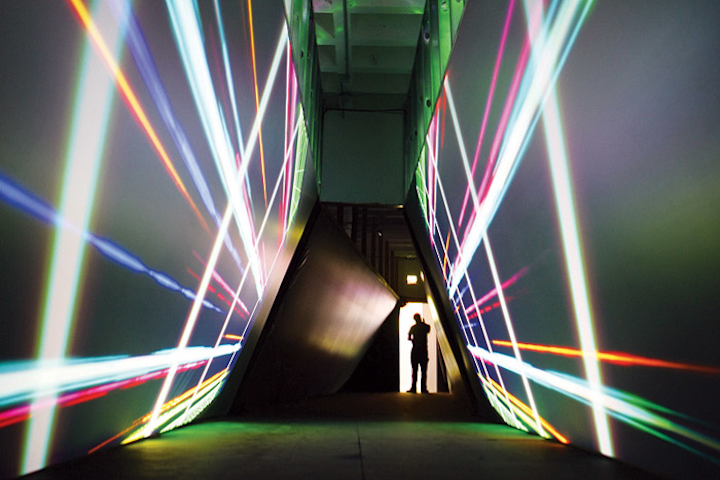 Photo: Courtesy of Mercedez-Benz USA
Mercedes-Benz's Arty Festival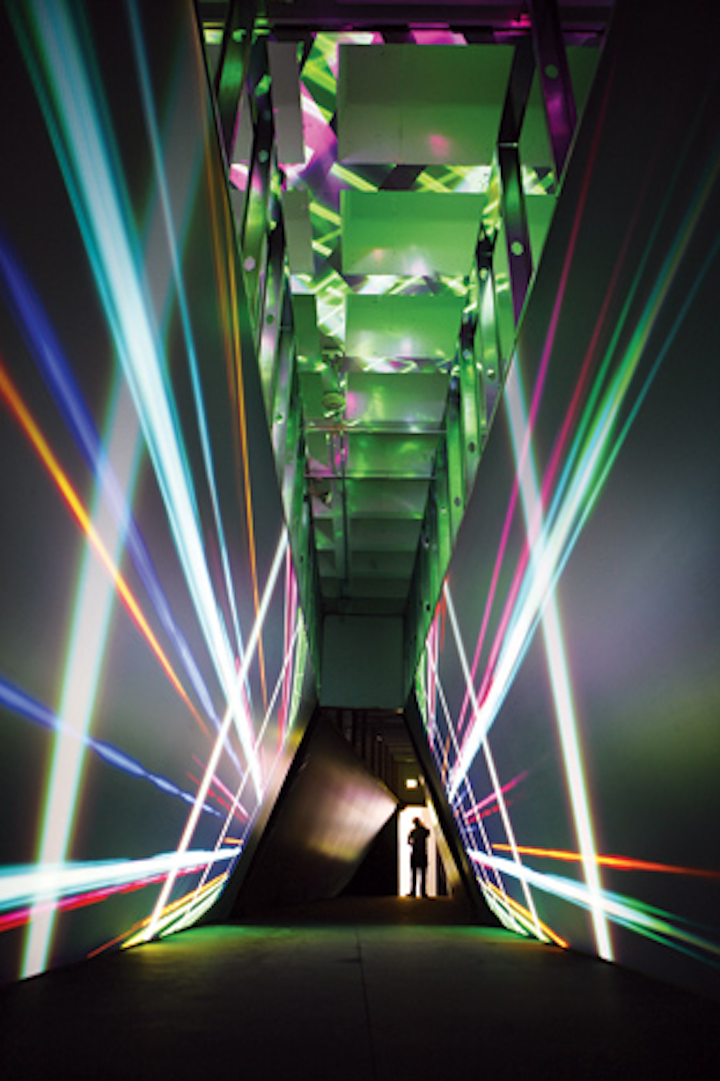 Photo: Courtesy of Mercedes-Benz USA
Lucky Brand's Intimate Concert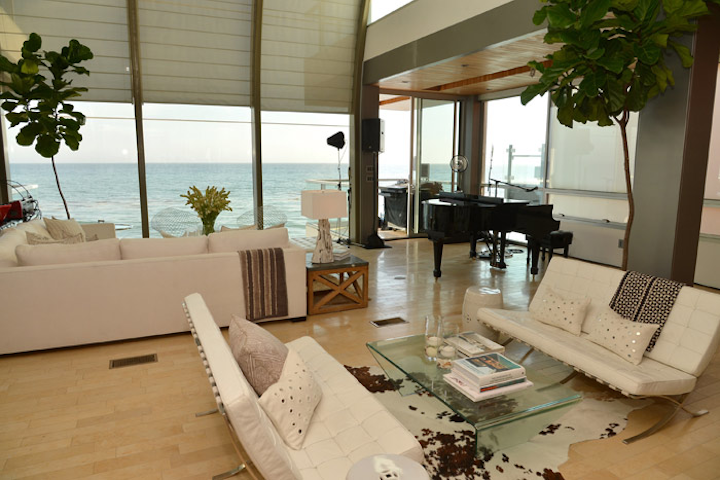 Photo: Lester Cohen /Getty Images
UrbanDaddy and Stoli's Painting Event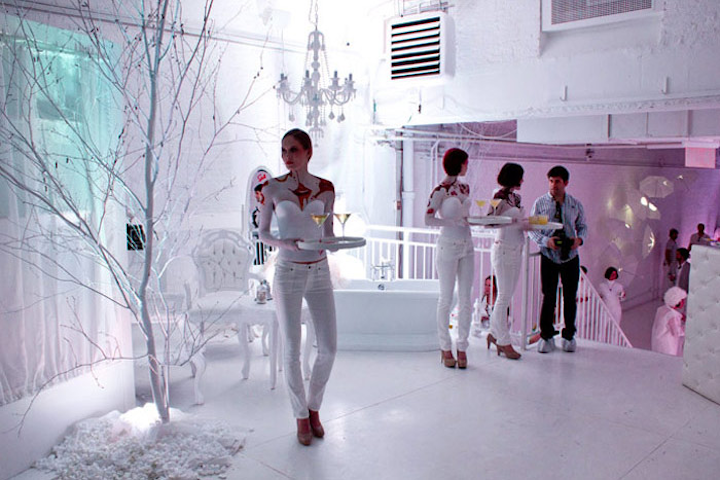 Photo: Carolyn Curtis/BizBash
Featured Venues/Suppliers: