Gala Guests Take Down the Berlin Wall
With a Berlin-inspired theme, the Luminato Festival's Big Bang Bash had surprising decor that included hammers on the dinner tables.
June 19, 2014
It's not often that the path to a red-carpet gala is lined with live wires and mud puddles. But such was the case at the June 5 Big Bang Bash, which served as a kickoff to the citywide arts celebration the Luminato Festival. The event was held at the decommissioned Hearn Generating Station, which hosted events for the first time that evening.
Luminato Festival artistic director Jorn Weisbrodt discovered the venue about six months ago and said it reminded him of Berlin, which became a major theme of the evening.
"Berlin was a city of infinite possibilities, of infinite undefined space that was waiting to be defined and used by artists," Weisbrodt said. [It's] a space that seems to define what could be possible in the future in this city."
Inspired by the vibrant underground culture of Berlin in the 1930s, dance routines took place throughout the cocktail hour with dancers from Buddies in Bad Times Theatre. Large black drapes sectioned off the dinner space, which also held black-and-white carpeting and a long communal table. Throughout dinner, guests were invited to interact with the tabletop decor, which included miniature foam-core versions of the Berlin Wall covered in graffiti. Large hammers were placed beside place settings, and guests were encouraged to break down the prop walls. Some pocketed pieces of the prop wall to take home as keepsakes.
"The production work associated with using such a nontraditional venue was our biggest challenge," said Chiara Lacey, events specialist for the Luminato Festival. "A venue with no power, uneven concrete floors, and no zoning precedent was a huge challenge—but, it was absolutely worth it."
The bash included a sit-down dinner and was co-located with the Luminato and Yves Saint Laurent Opening Night Party, which was a larger reception later that evening. In the warehouse, attendees lounged in a plush area sponsored by Yves Saint Laurent, where a team of the brand's makeup artists provided touch-ups.
"Yves Saint Laurent has been the co-host of the Opening Night Party for the last three years," Lacey said. "Each year, YSL delivers a luxury element to the event that pampers the guests and gives them a value-add takeaway that we would not be able to provide without their support."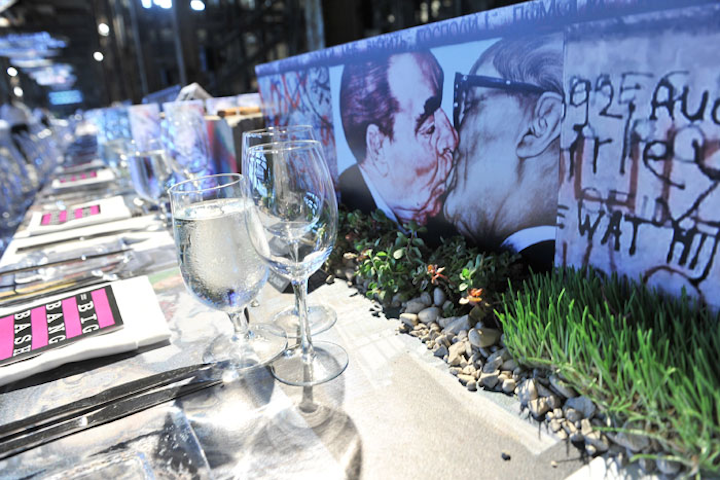 Photo: George Pimentel Photography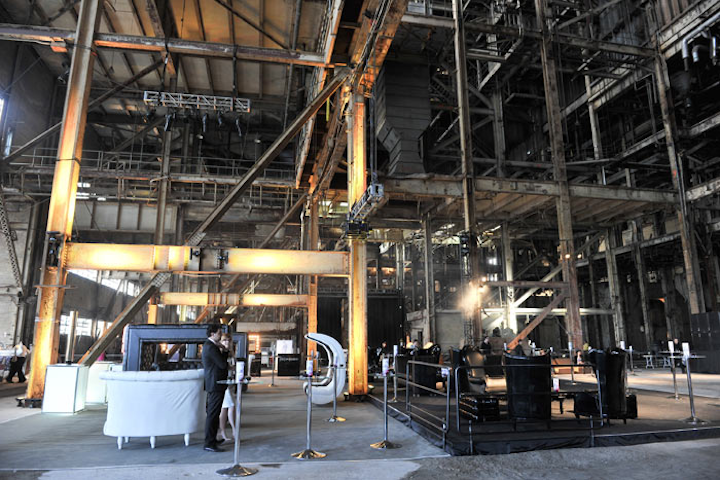 Photo: George Pimentel Photography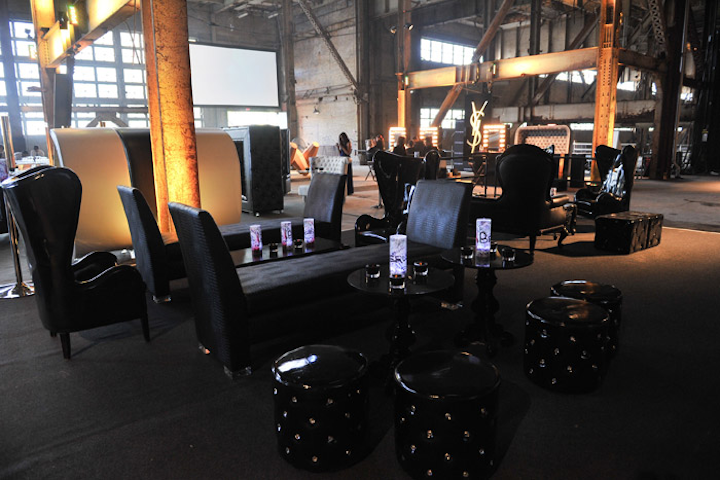 Photo: George Pimentel Photography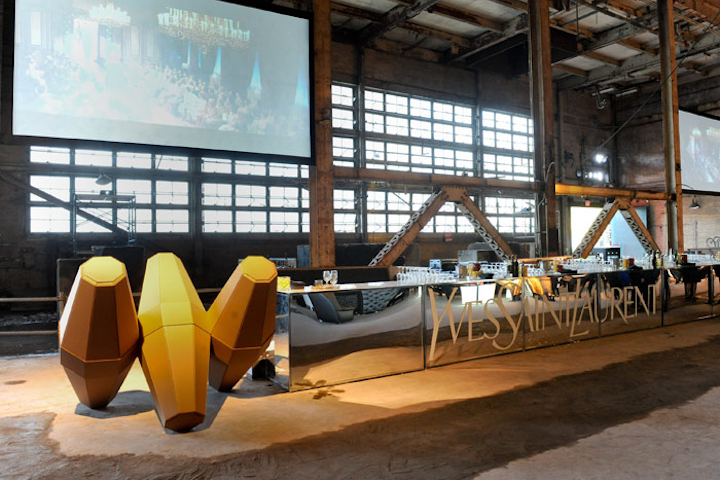 Photo: George Pimentel Photography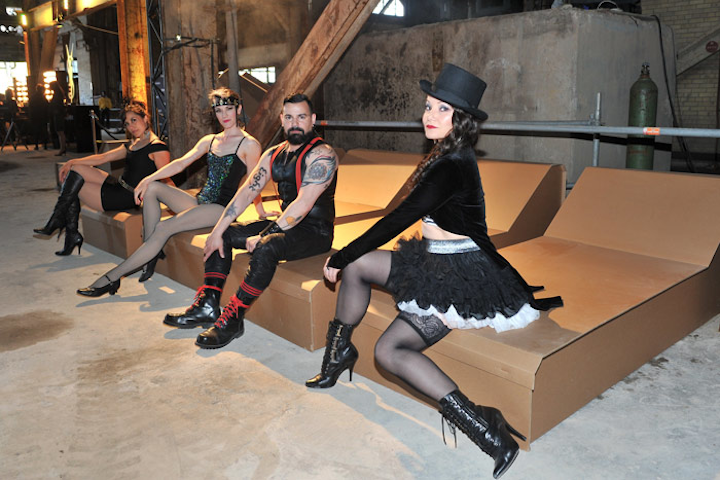 Photo: George Pimentel Photography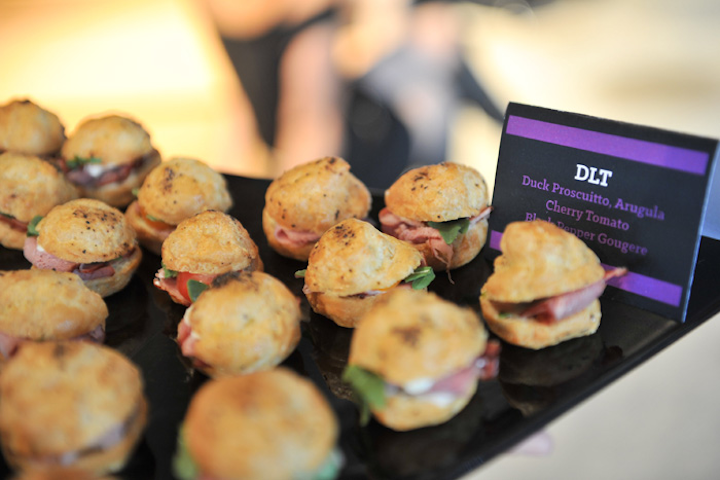 Photo: George Pimentel Photography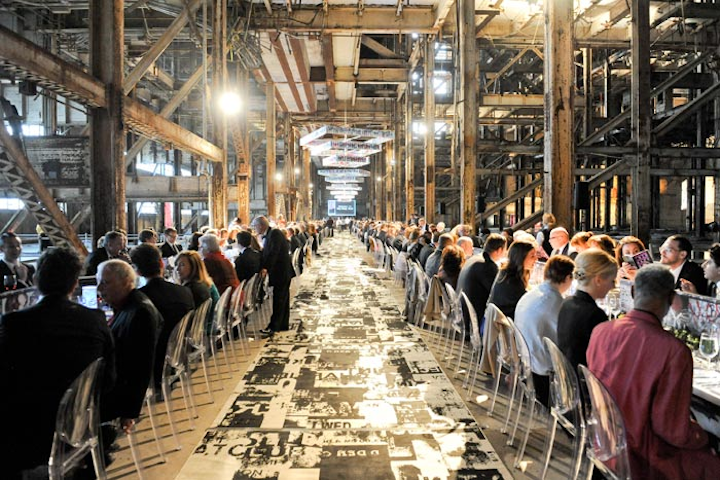 Photo: George Pimentel Photography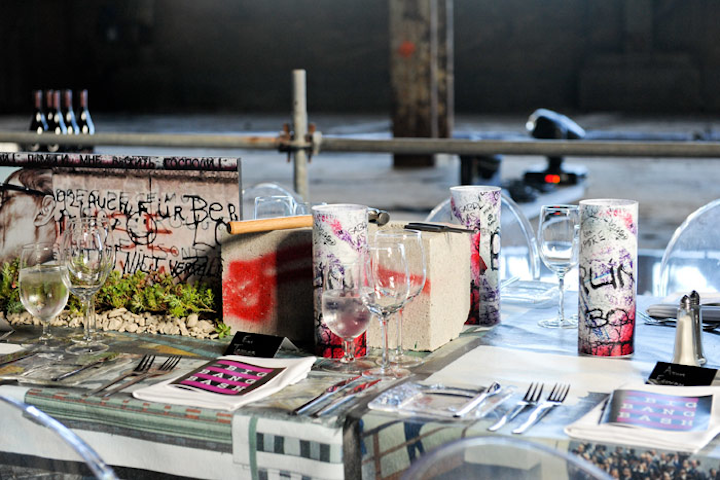 Photo: George Pimentel Photography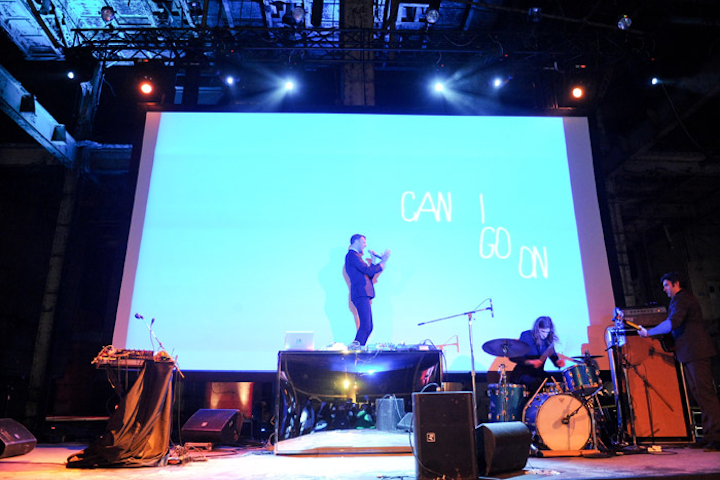 Photo: George Pimentel Photography
Featured Venues/Suppliers: