Holiday Party Ideas 2014: Offbeat Bash
Instead of classic themes, some planners are throwing no-rules parties with innovative ideas, quirky settings, and unique entertainment.
September 23, 2014
"This year is all about breaking outside of the norm and pushing the limits, yet still having a sophisticated feel," says James Lewis Wark, director of catering and special events at Thompson Miami Beach, which opens October 31. For those not into classic Christmas redux, a carnival, fairy tale, or storybook theme can be just as festive—and include built-in decor, entertainment, and food options.
"Rather than the traditional parties of the past, planners are seeking something more innovative and exciting for their money," says Jaleesa Kirk, event sales manager at the Hard Rock Hotel Chicago. "This gives the venue a lot more responsibility, but a lot more creative freedom to play with than years past. Now not only do you have the annual work party, you have an annual work party that people can't wait to show up to."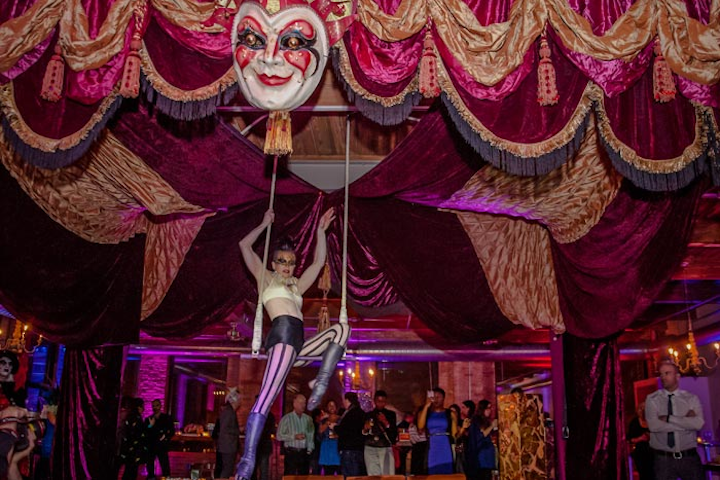 Photo: Courtesy of City View Lofts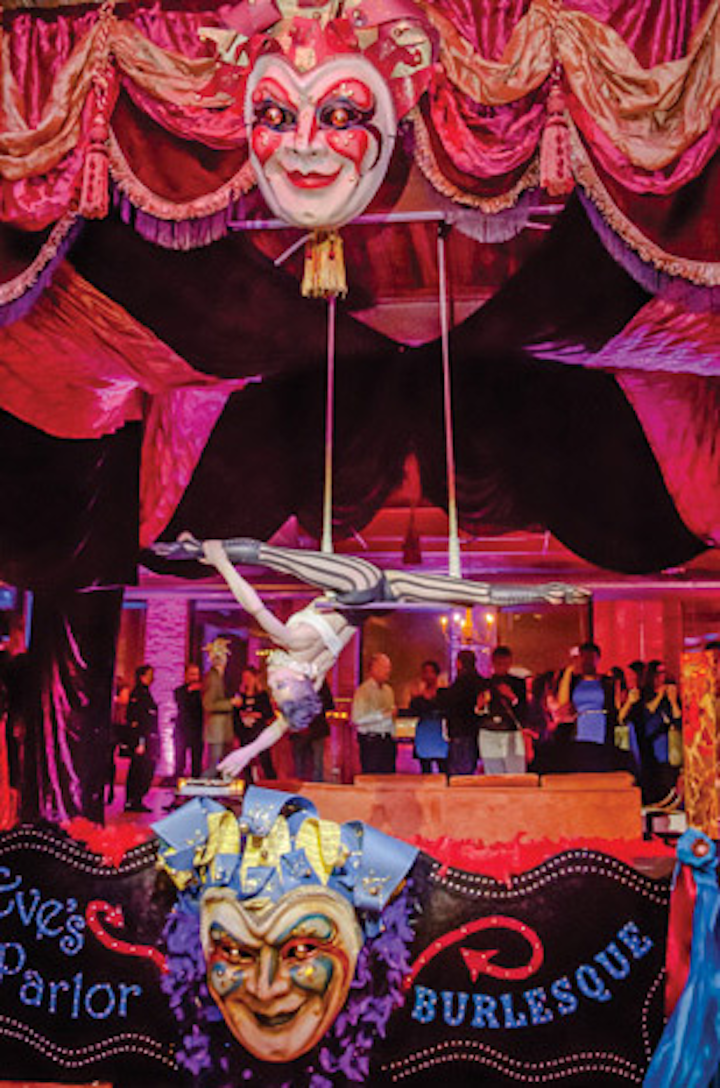 Photo: Courtesy of City View Lofts
Signage: Vintage- and Billboard-Style Displays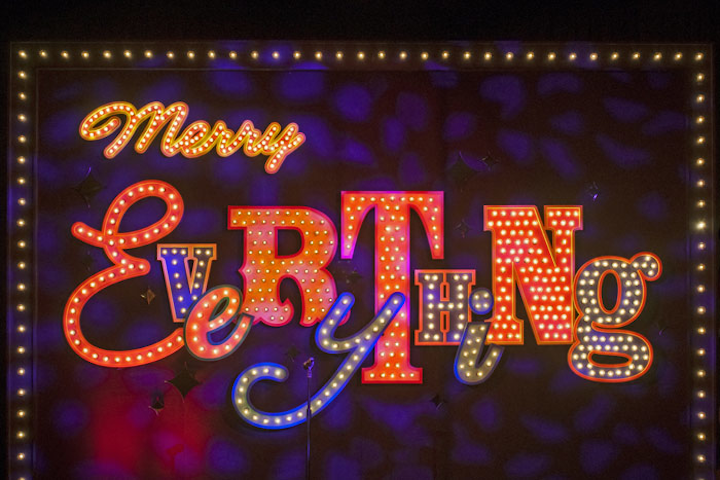 Photo: Courtesy of David Stark
Activities: Old-Fashioned Carnival Games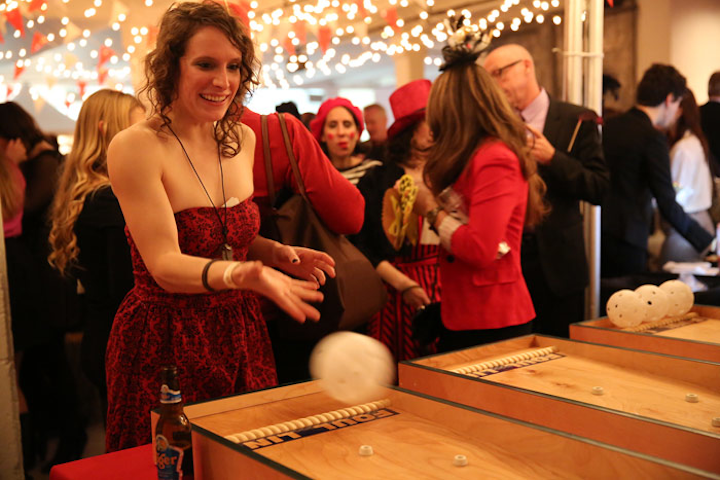 Photo: Ted Schafer
Waitstaff: Costumed Servers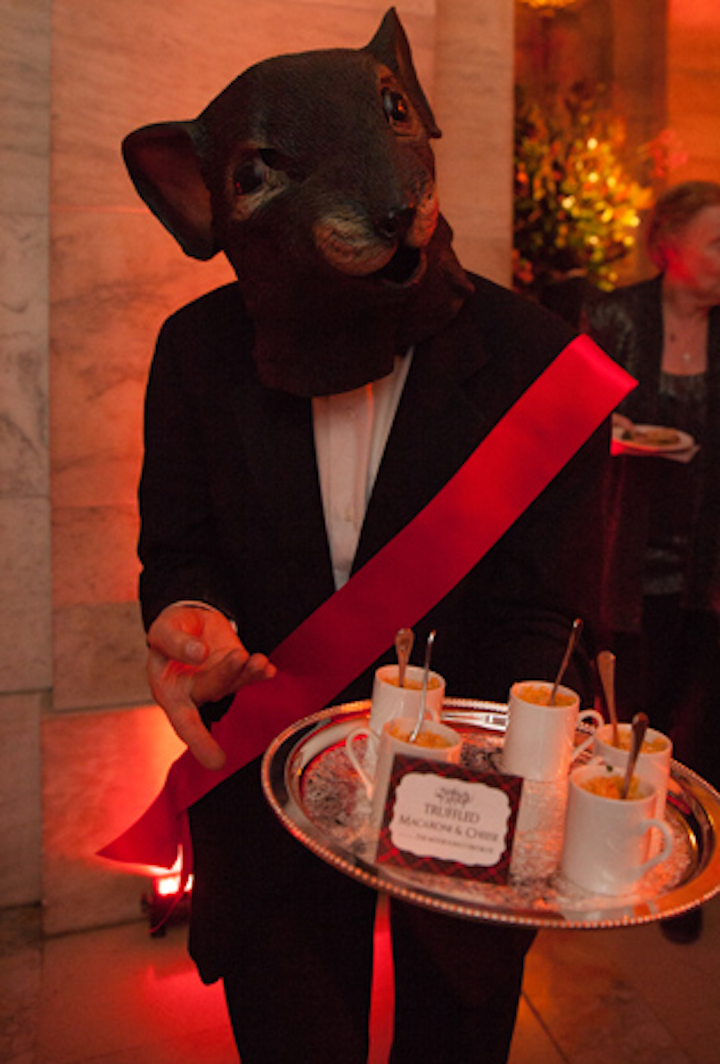 Photo: Amanda Gentile
Food: Mask-Embellished Cupcakes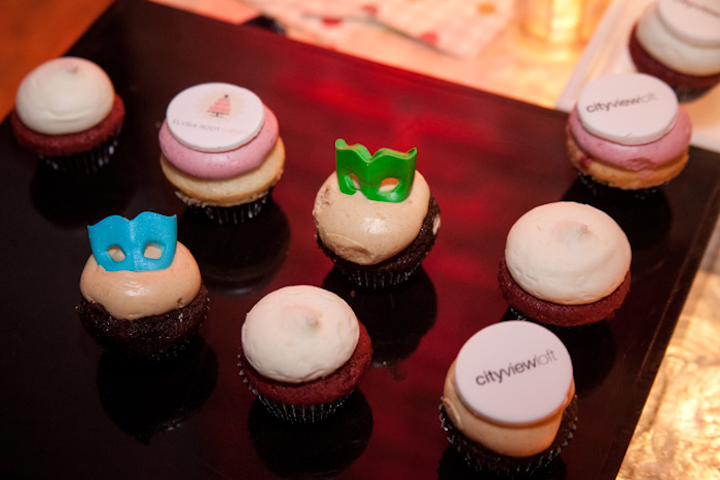 Photo: Courtesy of City View Lofts
Decor: Funky, Festive Chandeliers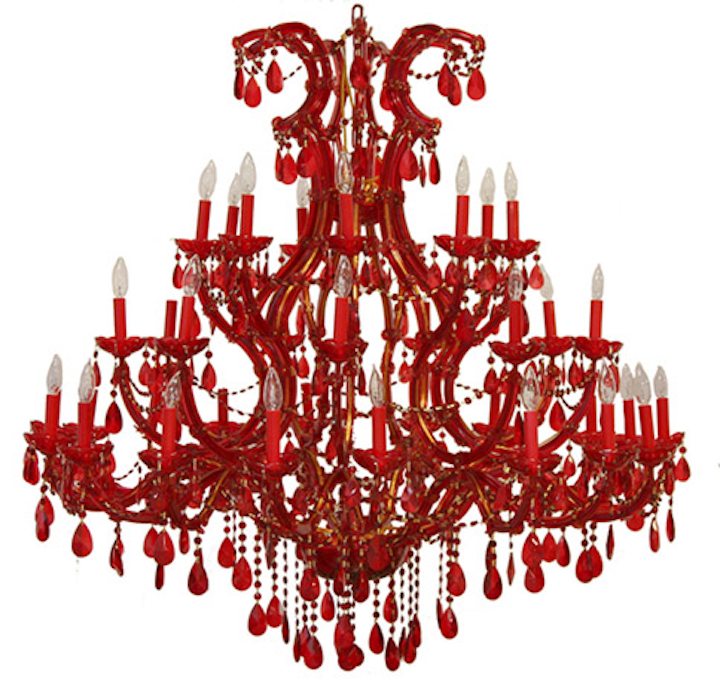 Photo: Courtesy of Designer8 Event Furniture Rental
Furniture: Illuminated Chairs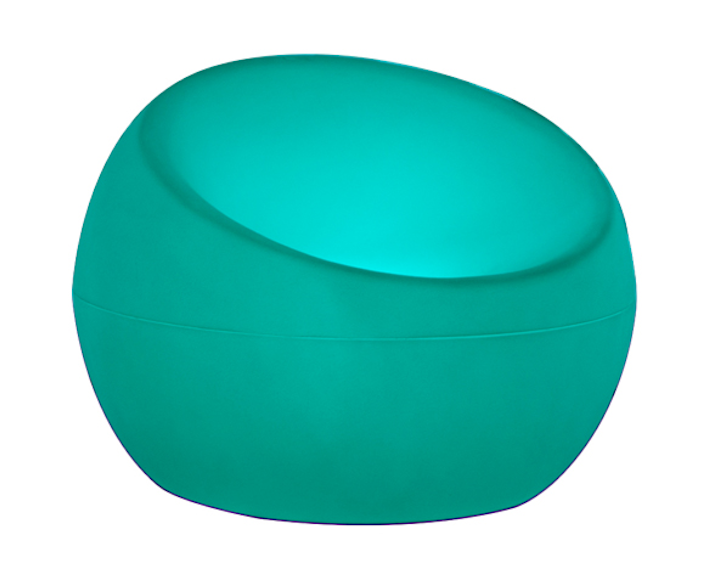 Photo: Courtesy of FormDecor
Gifts: Practical Favors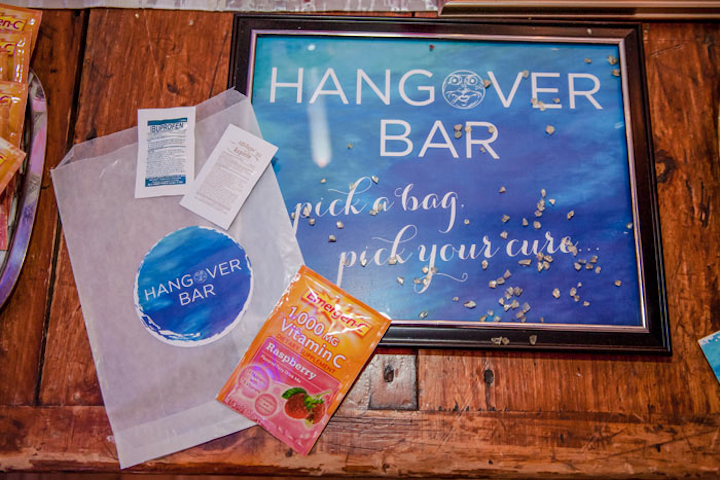 Photo: Courtesy of City View Lofts
Featured Venues/Suppliers: