Why Are Giant Bouquets Popping Up in New York's Trash Cans?
Floral designer Lewis Miller tries to brighten the daily commute with unexpected flower flashes.
July 26, 2017
Most street artists use spray paint and wheat paste to express themselves. Lewis Miller has chosen a more natural medium—flowers.
At the end of last year, the floral designer began creating blooming works of public art in unexpected locations, such as empty trash cans and bus stops. He calls them "flower flashes" and describes them as "the ultimate dopamine rush."
The larger-than-life bouquets, garlands, and installations have popped up on corners all over the city, from Central Park to Madison Avenue on the Upper East Side to 116th Street in Harlem.
"I like to work quickly, and [the] Harlem flash was done in under 20 minutes at 5 a.m.," he said. "Summer in the city is hot and swampy. I wanted to create a tropical moment for early commuters and people getting off their graveyard shifts."
The lush, tropical floral arrangement, which was created earlier this month in a city trash can at the corner of 116th Street and Frederick Douglass Boulevard, featured giant palm leaves and bright orange blooms. He also adorned a nearby bus stop, decorating it with similar greenery and flowers.
To construct the arrangements, Miller and his team try to repurpose florals, greenery, and bits and bobs from events. For example, the Harlem flower flash was made using repurposed florals from a recent event at the Metropolitan Museum of Art. Each installation also includes the tag LMDxNYC, which is applied using chalk spray paint that washes away.
"These installations are always about bringing joy and an unexpected smile to New Yorkers," Miller said. "And if my team and I can do that in 90-degree weather on a weekday, then we have succeeded."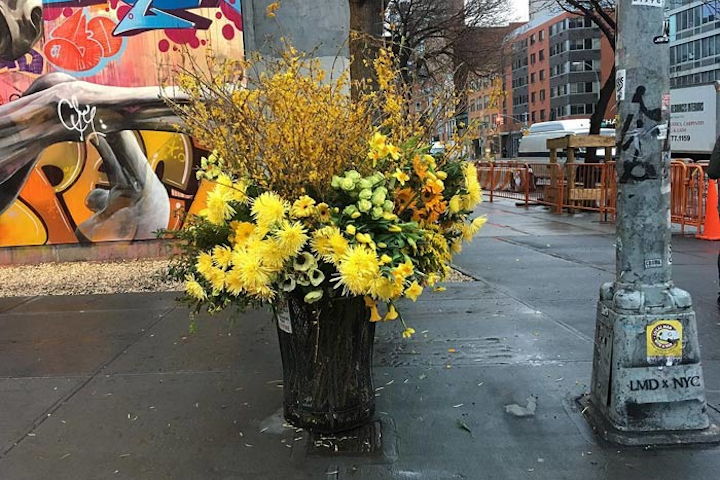 Photo: Courtesy of Lewis Miller Design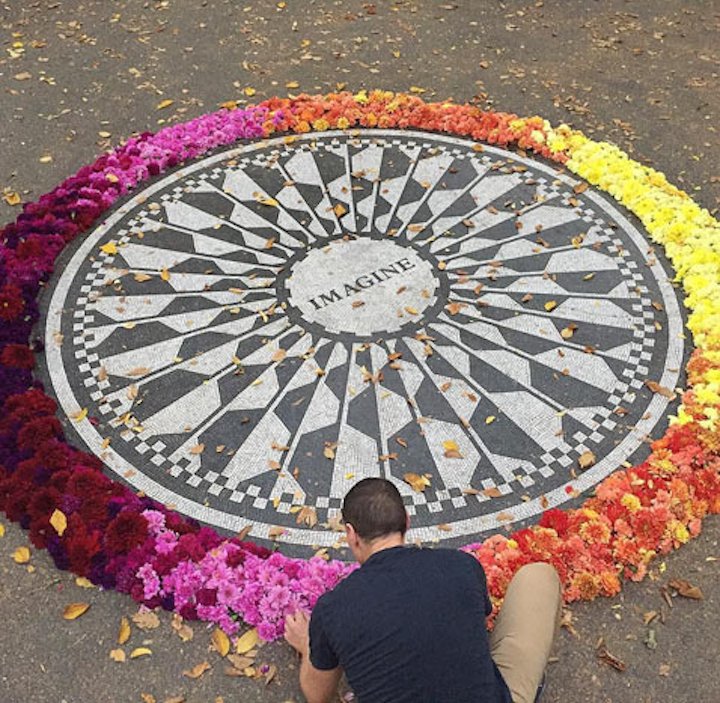 Photo: Courtesy of Lewis Miller Design
Photo: Courtesy of Lewis Miller Design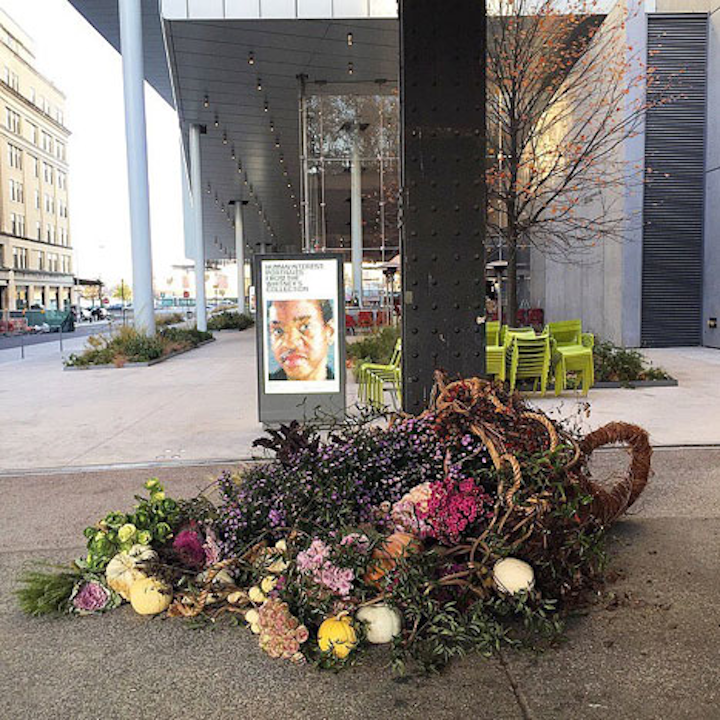 Photo: Courtesy of Lewis Miller Design
Photo: Courtesy of Lewis Miller Design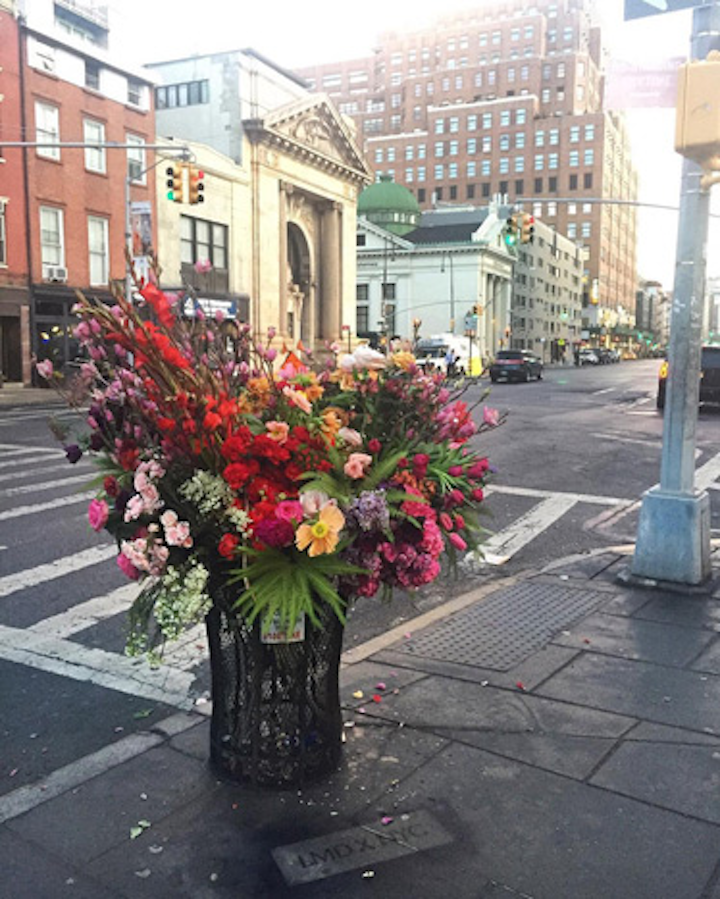 Photo: Courtesy of Lewis Miller Design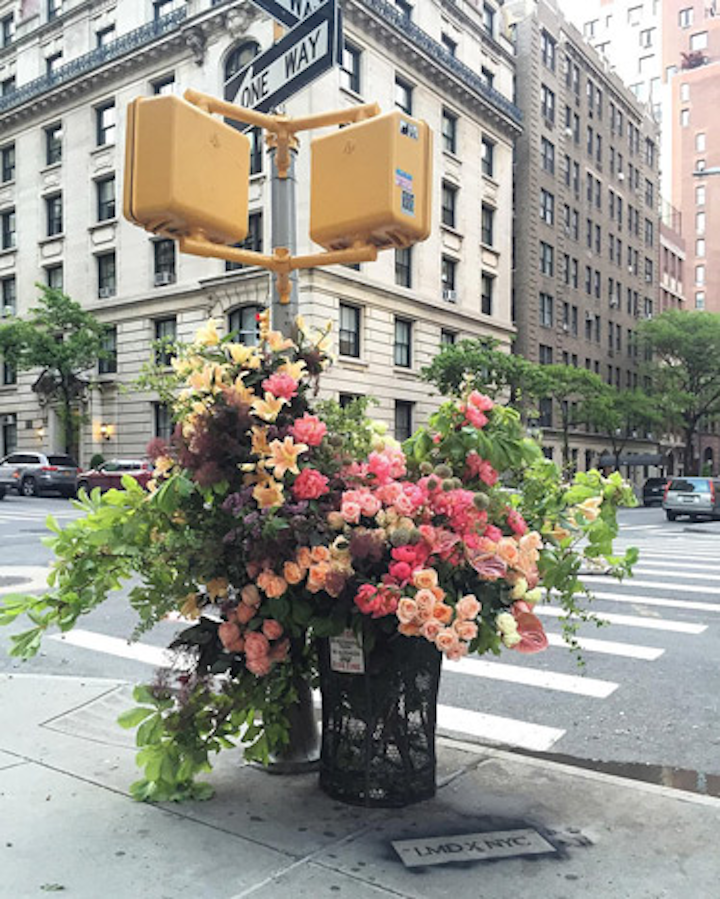 Photo: Courtesy of Lewis Miller Design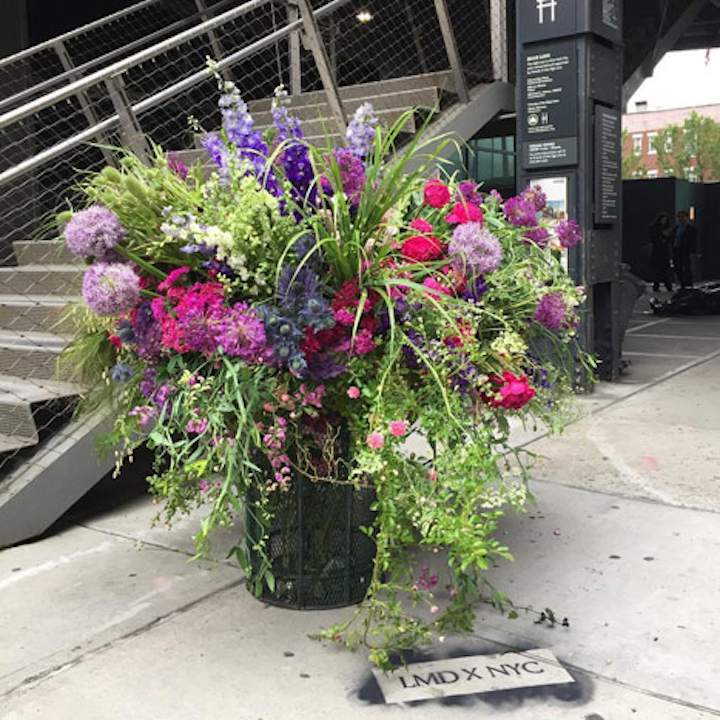 Photo: Courtesy of Lewis Miller Design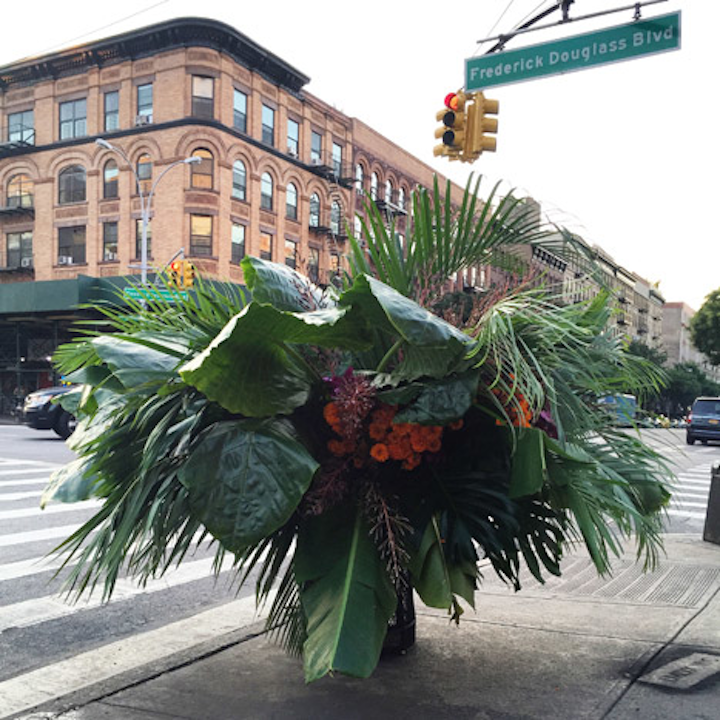 Photo: Courtesy of Lewis Miller Design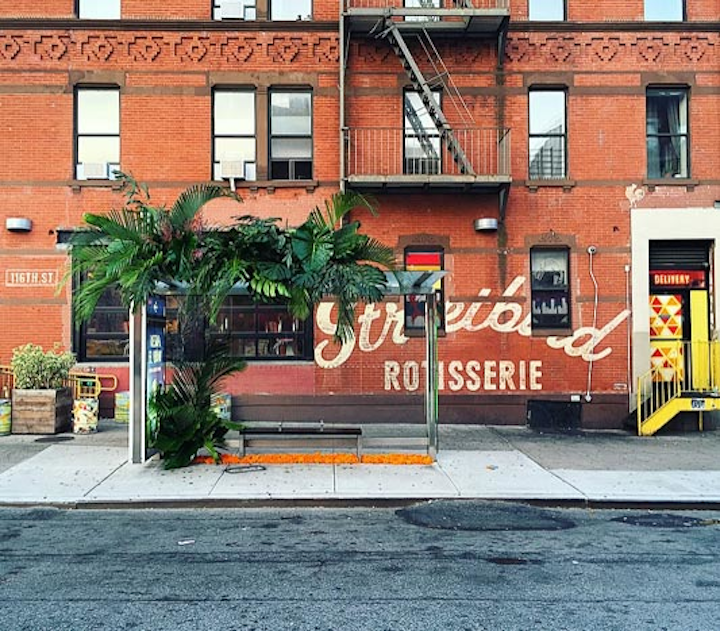 Photo: Courtesy of Lewis Miller Design
Photo: Courtesy of Lewis Miller Design
Featured Venues/Suppliers: