How the 'Stranger Things 2' Premiere Evoked the Show's Spooky, Nostalgia-Filled World
For the popular series' season 2 premiere, Netflix hosted a town fair filled with '80s references, scary details, and nods to the show.
November 2, 2017
Netflix's smash-hit original series Stranger Things premiered its second season last Friday. To celebrate its premiere, Netflix worked with MKG to produce a screening and after-party that immersed guests in the show's spooky, '80s-theme world.
Held on October 26 in Los Angeles, the evening began with a screening at the historic Regency Village Theatre in Westwood, where a 100-foot-long black carpet welcomed talent including Winona Ryder and Millie Bobby Brown. In a nod to the show's fictional town of Hawkins, Indiana, the theater was renamed the Hawk Cinema, and featured branded popcorn bags and lobby signage.
After the screening, guests moved to UCLA's Dickson Court North for a fully immersive after-party that was designed to immerse guests in a town fair in autumn of 1984. In keeping with the fair theme, guests could win carnival prizes and snack on treats such as pretzels, funnel cake, and cotton candy. Drinks were themed around the show, with names such as UpCider Down and Maple Bourbon Bone Chiller.
The evening featured several other nods to the series, both in the decor and the activities. There were several elements that guests had just seen in the episode screening, such as a "Welcome to Hawkins" town sign, a rotten pumpkin patch, and a tree with a "portal" to the Upside Down, the show's spooky alternate dimension. 
Fictional town bulletins and flyers, as well as a Hawkins Police Department car, further immersed guests in the show's world, while branded giveaways such as "Hawkins Middle School A/V Club" pins provided fun touches. And no Stranger Things party would be complete without a reference to Barb: In the "Don't Cry Over Spilled Milk" carnival game, guests knocked over milk bottles with missing ads for the fan-favorite character. 
Click through to see more ways Netflix evoked the Stranger Things 2 world.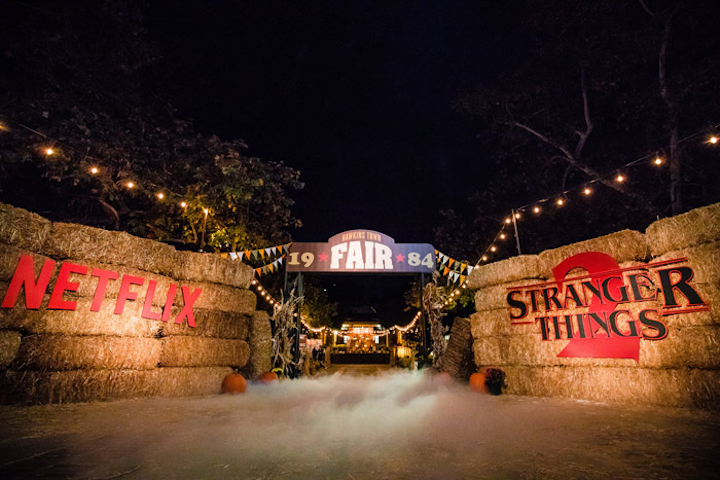 Photo: Marissa Joy Photography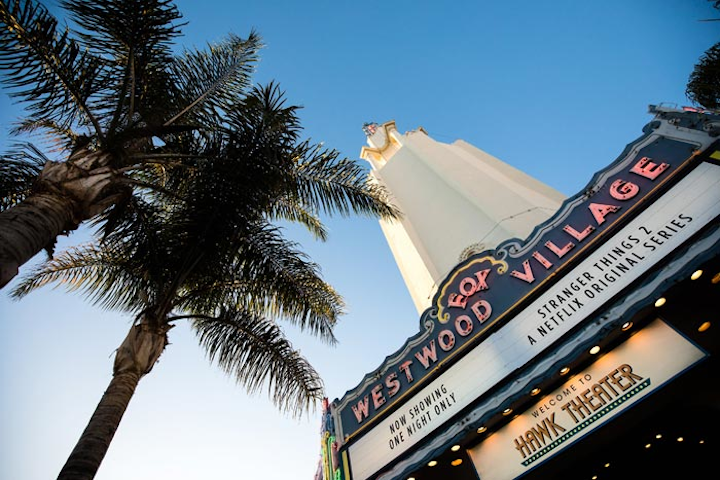 Photo: Marissa Joy Photography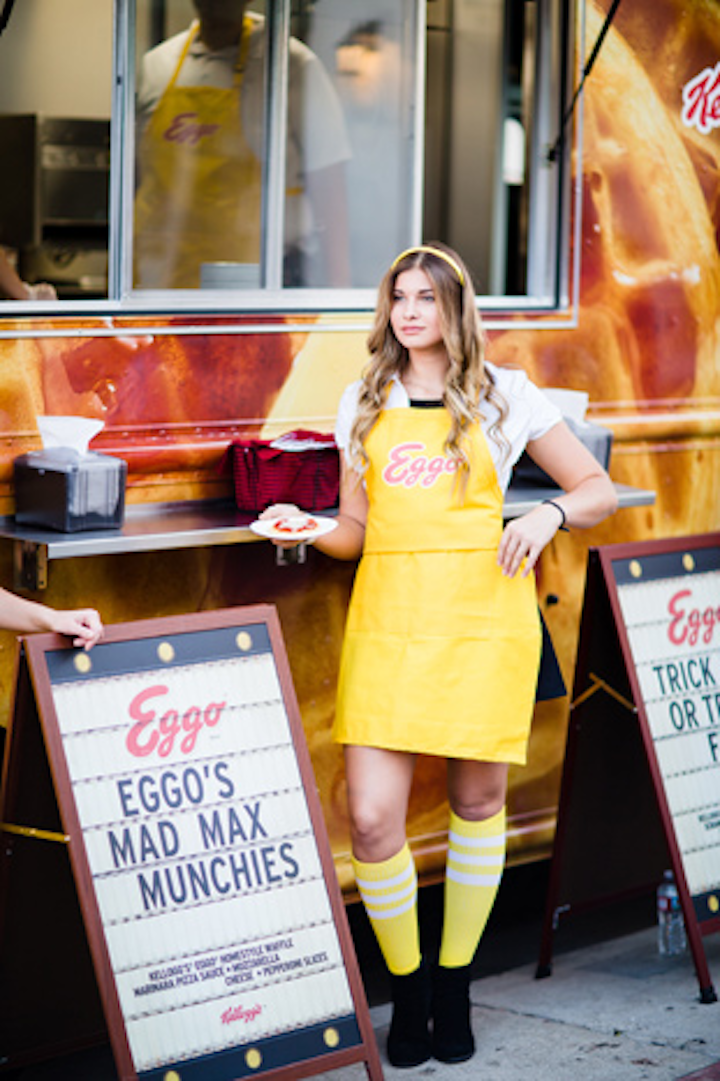 Photo: Marissa Joy Photography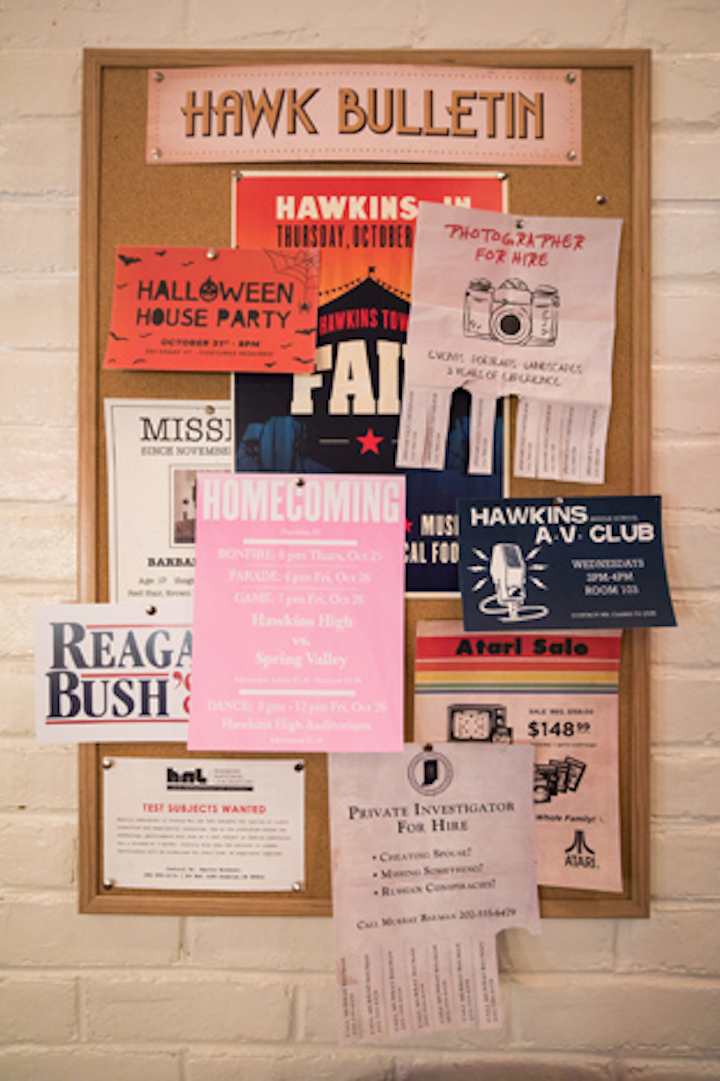 Photo: Marissa Joy Photography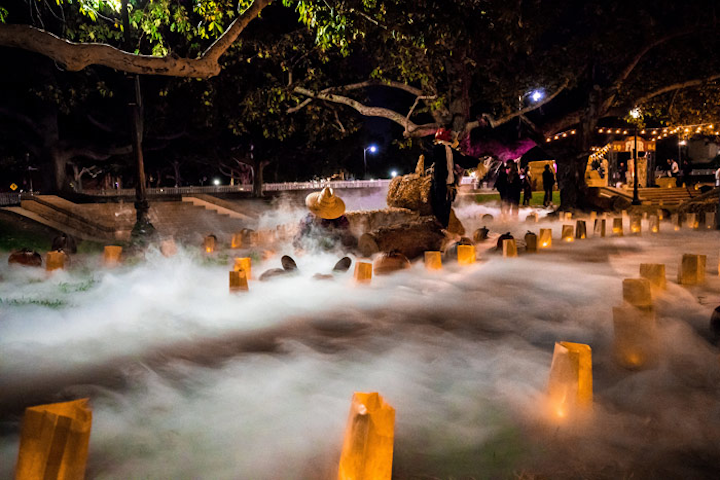 Photo: Marissa Joy Photography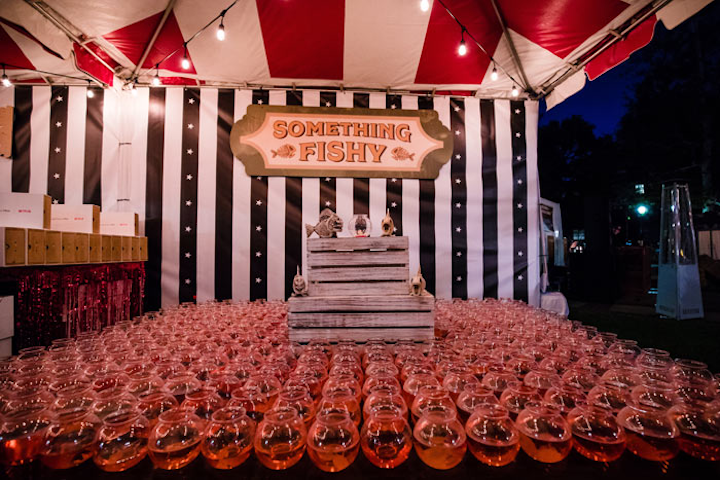 Photo: Marissa Joy Photography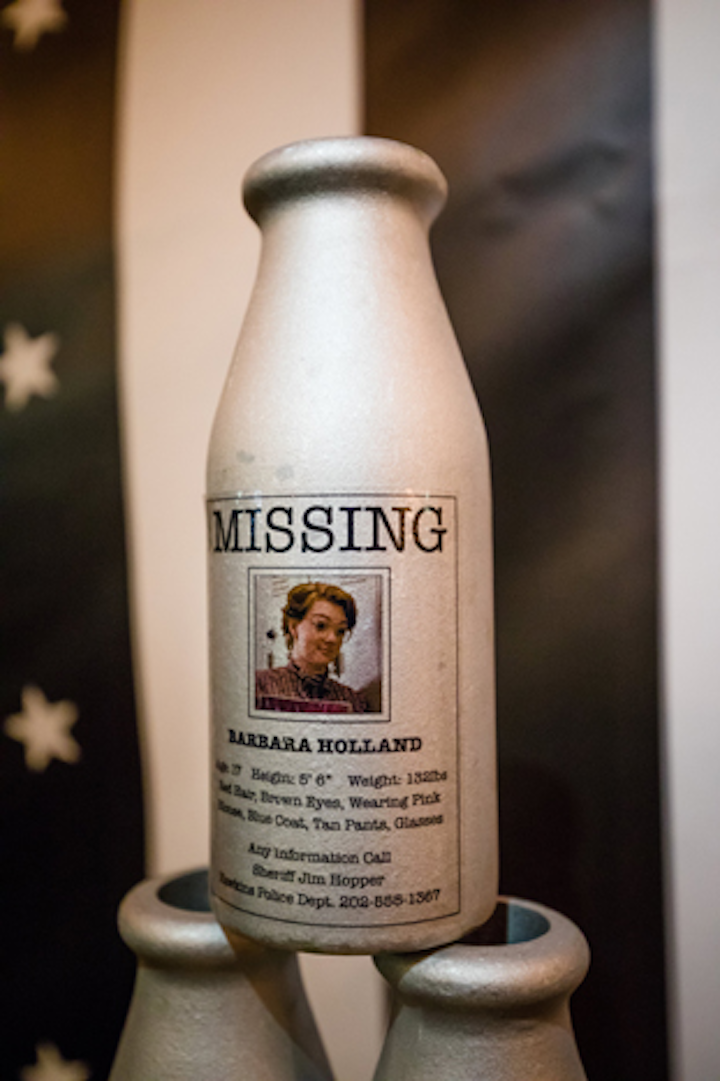 Photo: Marissa Joy Photography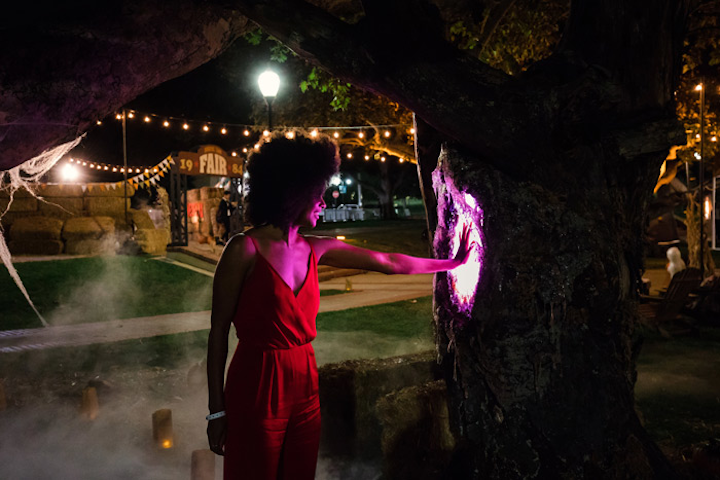 Photo: Marissa Joy Photography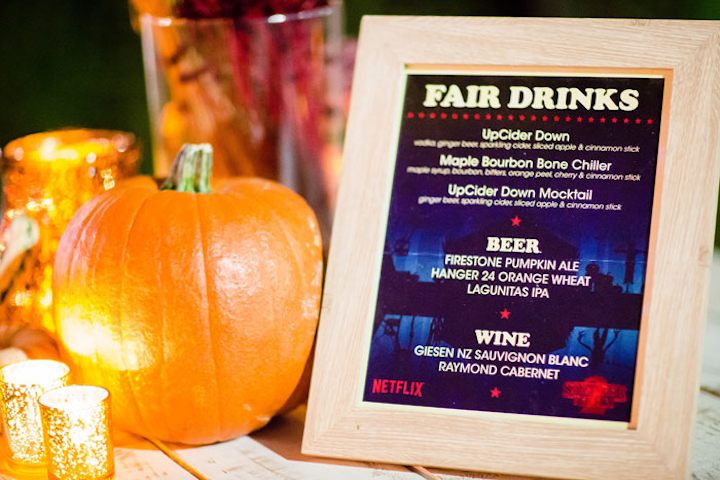 Photo: Marissa Joy Photography
Photo: Marissa Joy Photography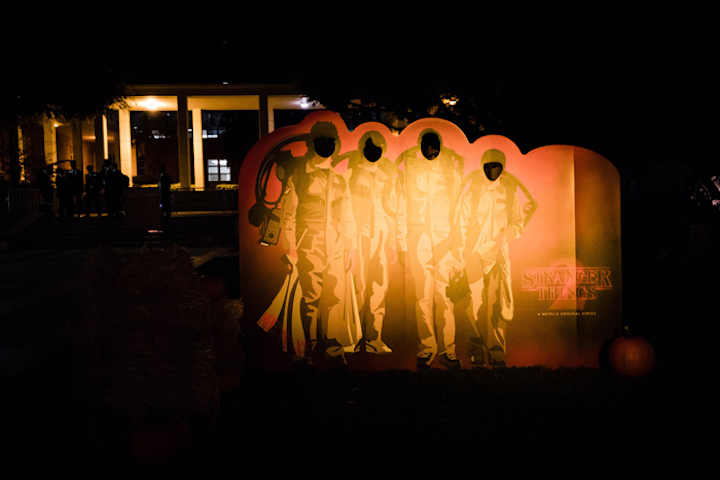 Photo: Marissa Joy Photography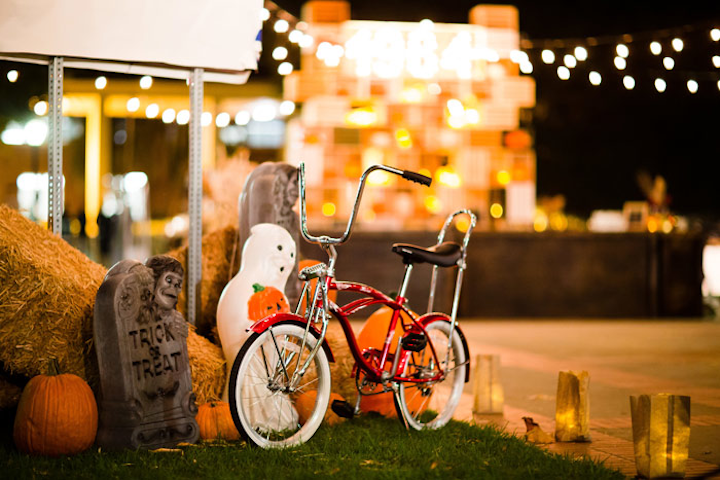 Photo: Marissa Joy Photography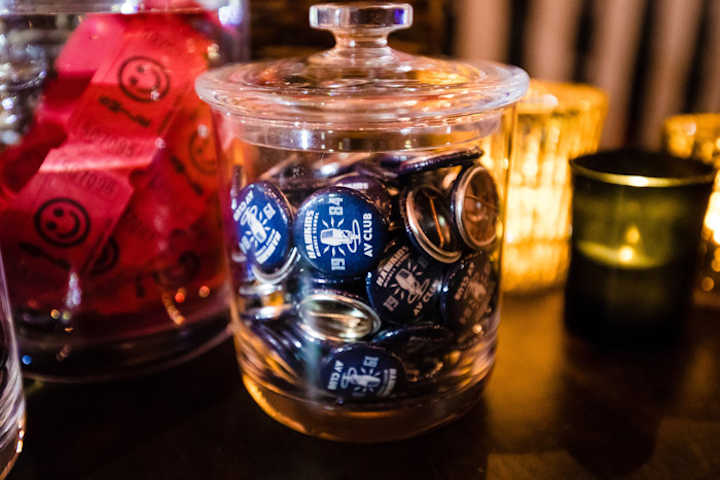 Photo: Marissa Joy Photography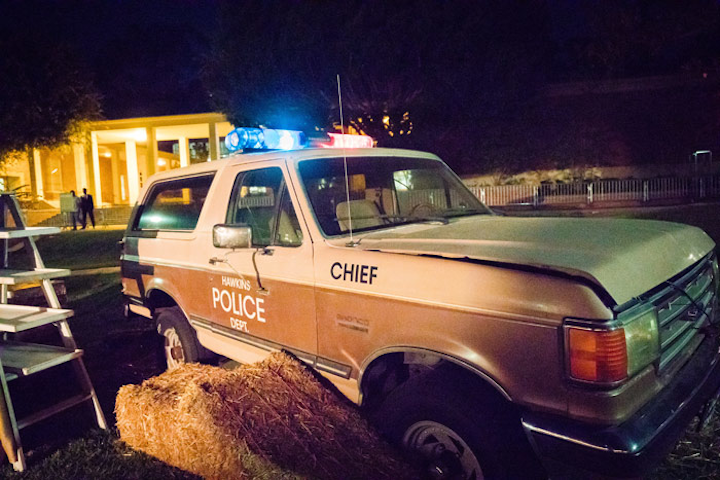 Photo: Marissa Joy Photography
Featured Venues/Suppliers: