Get Glamping: See New Takes on This Popular Event Theme
To showcase a unique venue space, 40 San Francisco vendors created a stylish campground-theme event featuring rustic decor, a flannel dress code, and Instagram-friendly details.
February 15, 2018
Pier 35 is one of San Francisco's oldest—and largest—event venues. To showcase the 100,000-square-foot space, which is located next to Fisherman's Wharf, in-house venue managers Metro Events hosted a stylish, winter campground-theme event that highlighted 40 local vendors.
Metro Events teamed up with Danielle Gibson Events to plan and design the January 23 bash, which drew almost 1,000 people. The showcase transformed 60,000 square feet of the venue into an Instagram-friendly glamping space, which organizers dubbed "Camp Pier 35."
"Our goal was to promote the Pier 35 venue event space and show guests how our venue can be transformed for events," explained Kimberley Patten, sales and marketing manager for Metro Events.
The idea for a camp theme came from Danielle Gibson, who was inspired by the historic venue. "We loved the idea of playing into the raw and ruggedness of the pier," said Patten. "It is over 100 years old and is made of wood, which is visible in the exposed high beam ceilings. ... It was complementary to our outdoor wilderness theme."
Since the venue does not have built-in heat, organizers encouraged guests to dress on-theme, with beanies, flannel clothing, and puffy vests. Drinks such as hot toddies and coffee beverages were served, and staffers gave away beanie hats in a "general store"—which was also stocked with camp-theme swag such as tote bags, candles, homemade granola, and more.
Forty local vendors came on board to design 11 distinct campsite areas. Rental firms and catering companies teamed up to give each site a different look and feel, and provide lounge seating and catering in each. The event also had three photo booths, including one in an on-theme Airstream trailer, as well as a craft area where guests could make pom-pom garlands and other camp-inspired flair.
Click through to see highlights from the stylish winter gathering.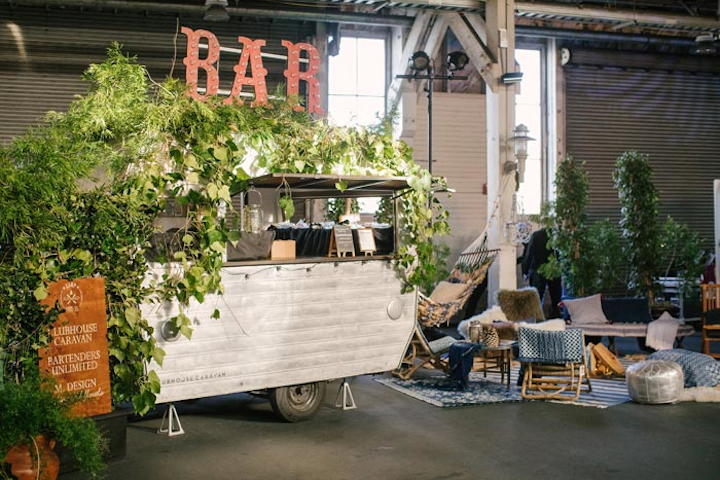 Photo: Colson Griffith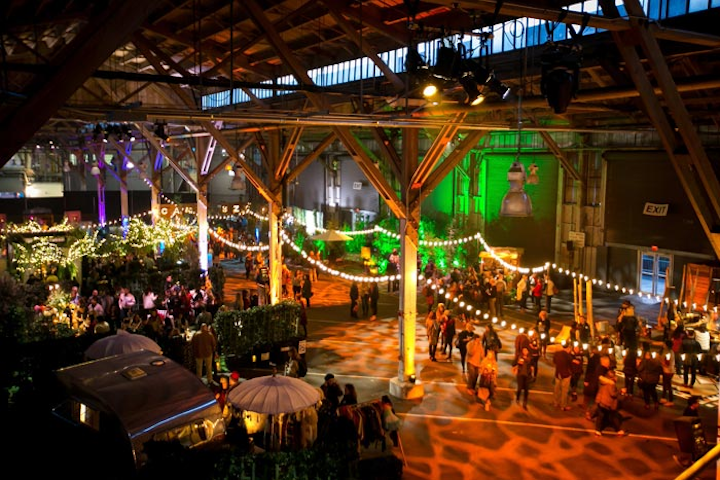 Photo: Colson Griffith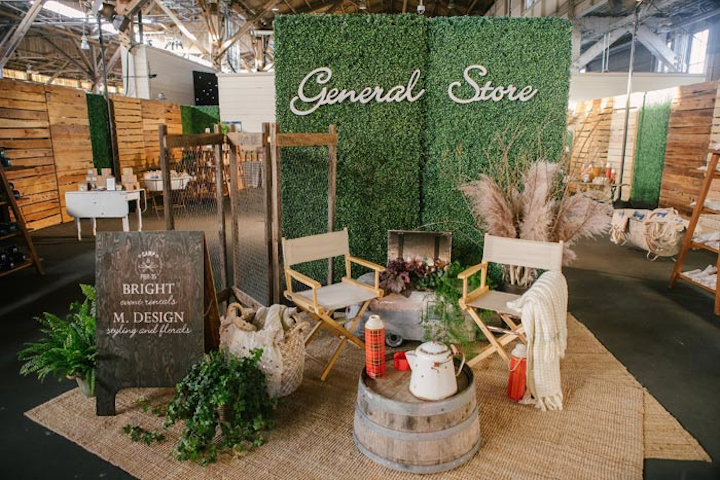 Photo: Colson Griffith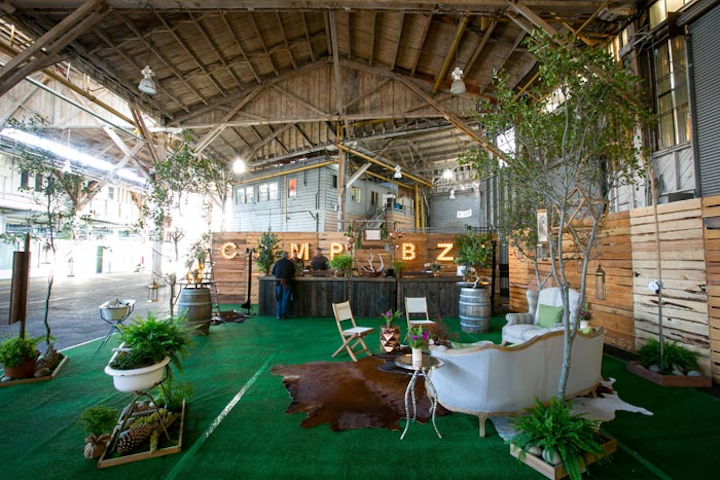 Photo: Colson Griffith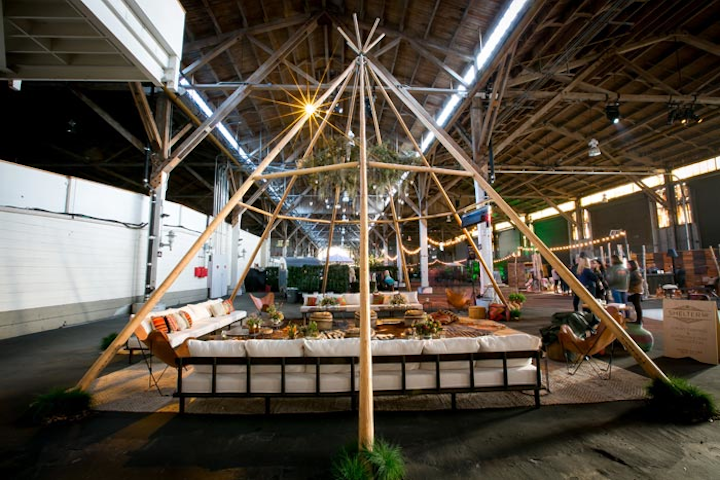 Photo: Colson Griffith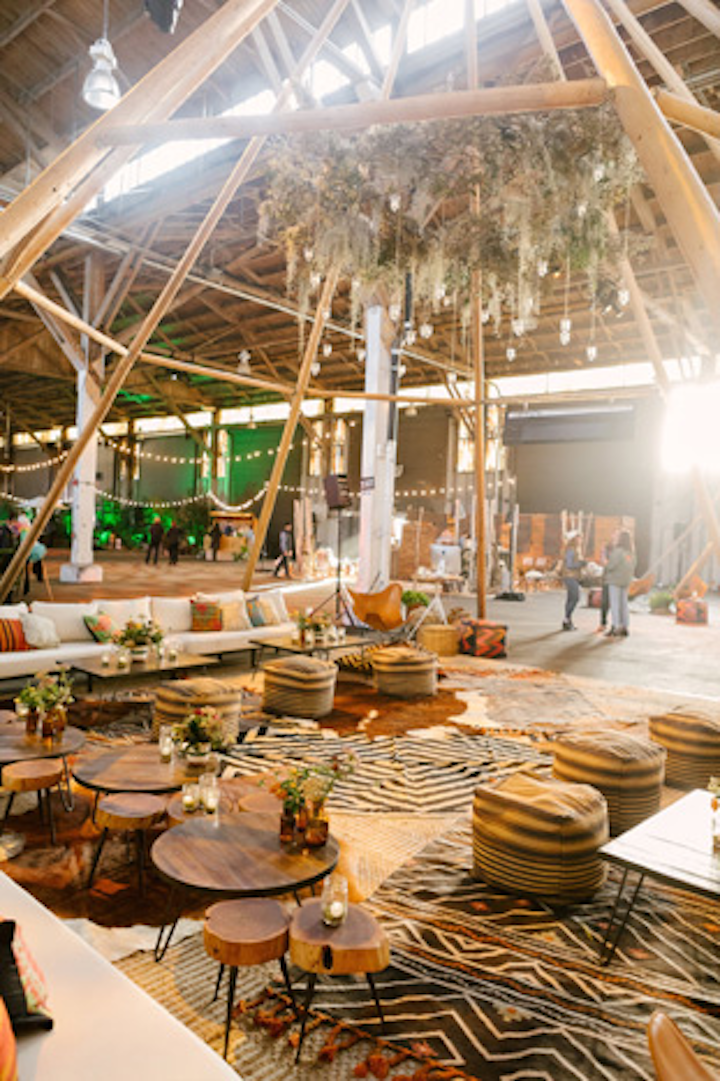 Photo: Colson Griffith
Photo: Colson Griffith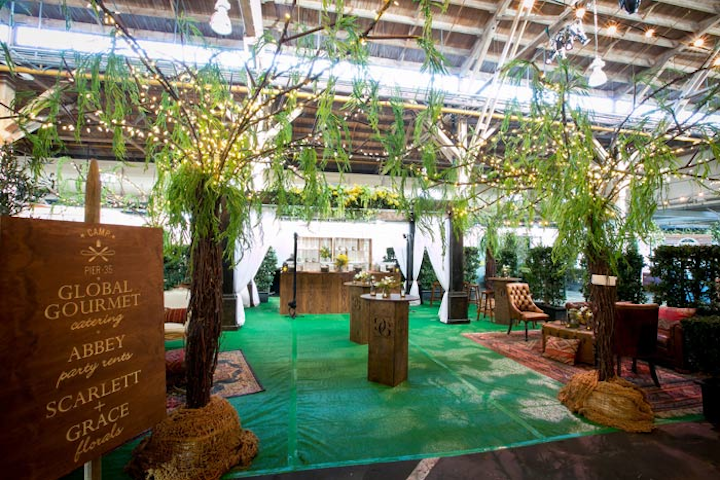 Photo: Colson Griffith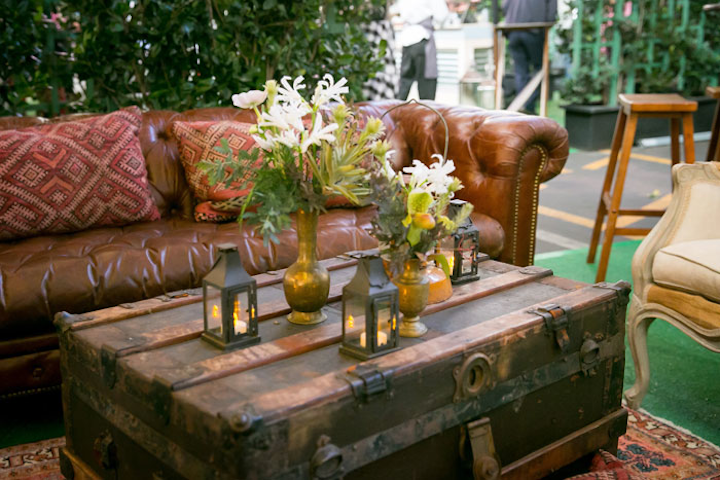 Photo: Colson Griffith
Photo: Colson Griffith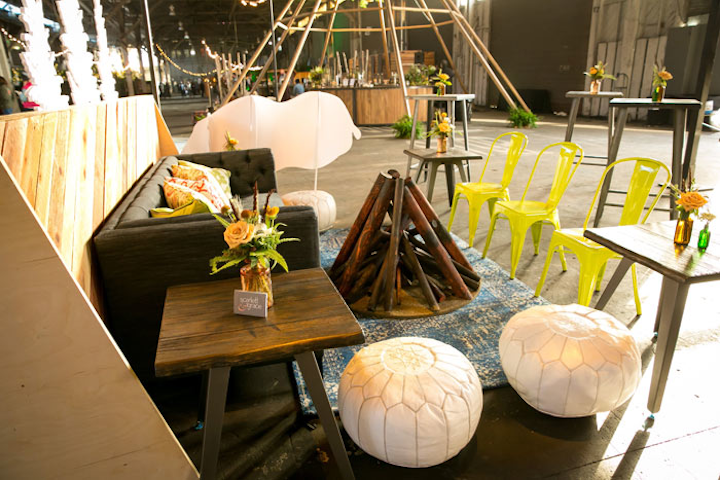 Photo: Colson Griffith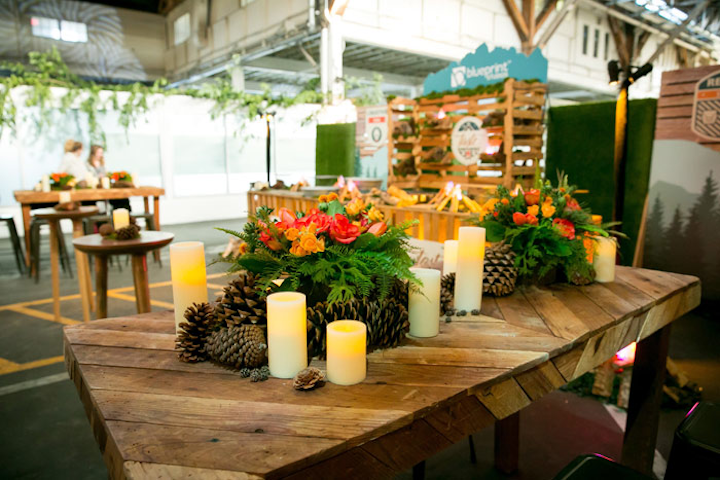 Photo: Colson Griffith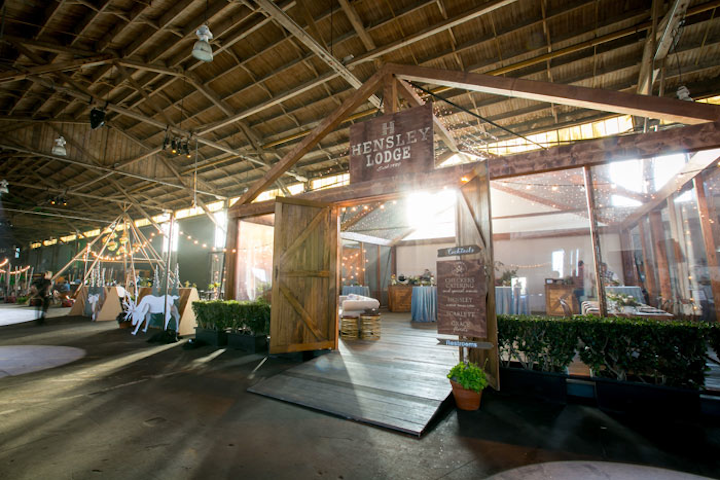 Photo: Colson Griffith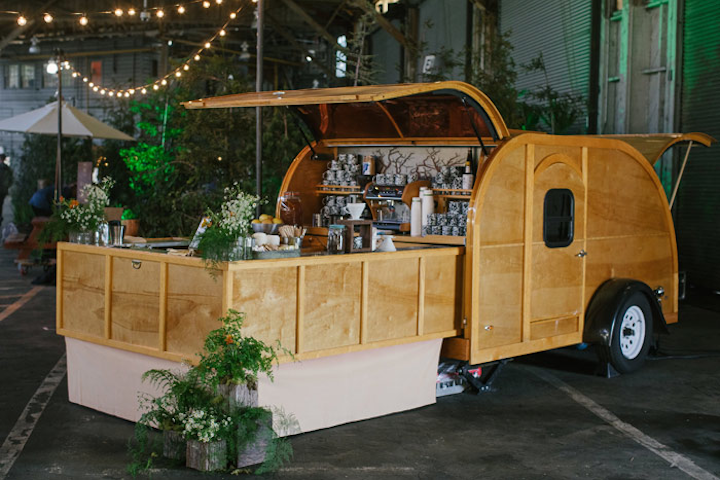 Photo: Colson Griffith
Photo: Colson Griffith
Featured Venues/Suppliers: