See Inside Bronson van Wyck's Wild Greek-Inspired Birthday Party
The event designer dishes some behind-the-scenes scoop on his bash, along with advice on hosting a blowout celebration.
July 25, 2018
The Greeks didn't necessarily invent the concept of partying, but they definitely perfected it. So for his 44th birthday, New York-based event designer Bronson van Wyck decided to celebrate old-school style, like really old school, and travel to the island of Mykonos.
His Greek mythology-inspired blowout bash, dubbed "Homeric Ball," took place on July 7 in the custom-built ruins of a Doric-style temple at an abandoned iron factory on a cliff overlooking the Aegean Sea. (A road was built for partygoers to access the remote venue.) Van Wyck presided over the festivities dressed as Dionysus, who is known as the god of wine and ecstasy, or, in this case, the god of the party.
The guest list included a mix of friends and family, including Paris Hilton (dressed as Helen of Troy); Valerie, Charles, Indré, and Justin Rockefeller; Emilia and Pepe Fanjul; Carol and Earle Mack; the mayor and governor of the island, and others.
During the welcome reception, guests noshed on a watermelon bar that included watermelon soaked in tequila and watermelon with Kopanisti (a salty, spicy cheese from Mykonos) and fresh basil, as well as a raw bar with items such as marinated anchovies with tapenade, sea bass with passion fruit and Butarga, and tuna with celery sauce and almirikia (wild greens). The dinner featured fresh seafood and local delicacies such as grilled Mykonian sausage and classic Greek dishes like souvlaki.
After dinner, Duran Duran performed followed by a concert from Flo Rida. Guests were treated to loukoumades (fried dough) and chicken and lamb gyros during the late-night partying.
Van Wyck, who has planned parties for celebs like Madonna and Gwyneth Paltrow, spoke with BizBash about the inspiration behind the theme, current trends, and why his hangover was worse this time around.
What inspired the theme?
I've wanted to have a Greek myths party since I was 10 years old! Gods and goddesses, heroes, monsters—these were the superheroes of my childhood. I've tried to convince a client to give this party for a decade. I finally just decided to do it myself. I'm in the middle of writing a book about hospitality. It began with the ancient Greeks, and that's the first chapter. So I was really happy to look there for inspiration for this party because it's certainly inspired me in what I've tried to do in our work.
Was there any significance to it being your 44th?
None whatsoever. No one should ever feel like they have to justify having a party!
How did it compare to your past birthday parties?
Well, the last party you throw is always going to be your favorite. That being said, I like to think that the parties that any particular host throws as being in conversation with one another. Although they may take inspiration from separate sources and celebrate different occasions, each one is an opportunity for a host to share something with his or her guests and for them to share an experience with each other.
The catalyst for my Bal des Sauvages [40th birthday party] was wondering what the modern-day New York version of France's King Charles VI's legendary 1393 masquerade ball would look like. When I'm working for myself instead of a client I can go crazy testing new concepts. Some ideas work better than others so it's a chance for me to learn a few lessons when the stakes are somewhat lower. My friends and family are forever there for me when I need a helping hand, so my birthday is a chance for me to repay them for their kindness by hosting a night they'll always remember. Since we were abroad this time around, the hangover was definitely worse. Who doesn't have an extra cocktail or two (or four) while on vacation? I was decked out as the god of wine! I suppose I didn't have to indulge so wholeheartedly but I did nevertheless.
Any unexpected surprises —good or bad—that happened?
Greek hospitality is literally the stuff of legends. I've always been inspired by the ancient Greek concept of xenia [the Greek concept of hospitality] and am forever trying to live up to it. That being said, I was blown away by the generosity of my friends on Mykonos. It felt like the whole island turned out to help us throw this thing! We had a wealth of insider knowledge because of strong local connections. We managed to keep eleventh-hour crises at bay thanks to local tips and we always knew where to turn when we needed a few extra sets of hands, as we certainly did more than once. On the night of the party, the mayor and governor of the island were there in costume dancing alongside me.
What are some birthday party trends that you're seeing?
So long minimalism, hello maximalism. We're living in the age of Instagram, so the bigger, the brighter, the better. More than ever everyone is thinking about what pops in pictures. Bold colors, lots of prints. For a while, photo booths were everywhere, but now people are more interested in creating custom installations like flower walls or neon signs for that picture-perfect backdrop.
The advent of athleisure means day-to-day life has become more casual so for special occasions people really want to put on their "Sunday best" and pull out all the stops. There's been a big upswing in the formal and the fantastical. Black-tie dinners, costume parties, masquerade balls.
Any advice for someone planning a destination birthday party?
Be prepared! For destination events you can never think too far in advance. The chosen locale will often be a travel hot spot, so space and supplies are at a premium. Book everything early. A picture's worth a thousand words, but seeing something in person? Priceless. Take scouting trips to look at venues, speak with suppliers, confirm caterers; you can hammer things out in 10 minutes in person that would otherwise take months of emailing.
Instead of replicating your hometown, embrace what's unique to the region. Incorporate local flavors into the menu and think outside the box when searching for sites. For Homeric, this meant greeting guests with fresh sea urchin drenched in champagne and staging the party in an abandoned iron factory where we built a Doric temple. Where else could you do that but Greece?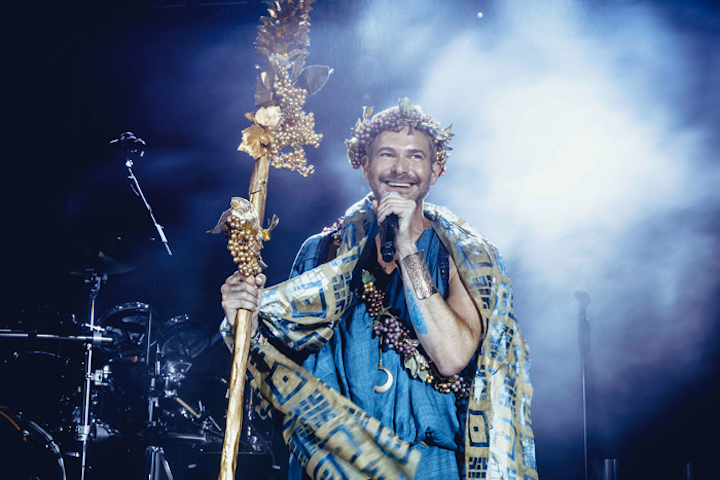 Photo: Courtesy of Bronson van Wyck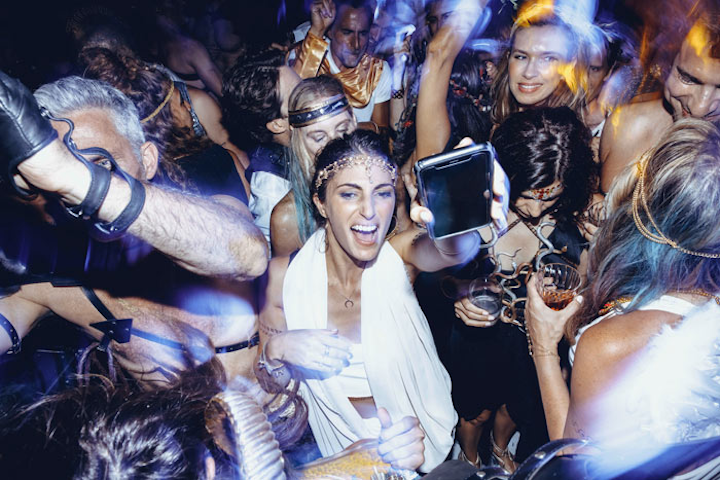 Photo: Courtesy of Bronson van Wyck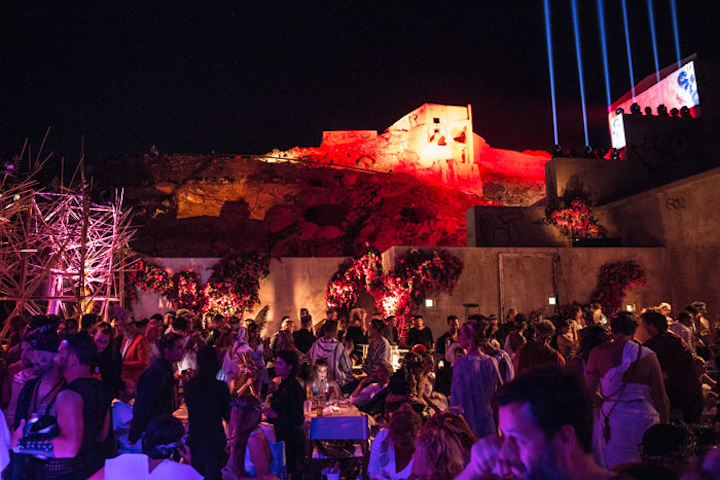 Photo: Faruk Pinjo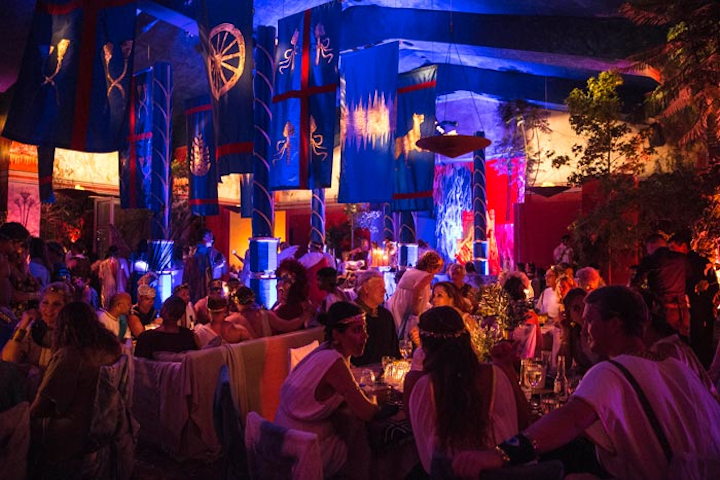 Photo: Faruk Pinjo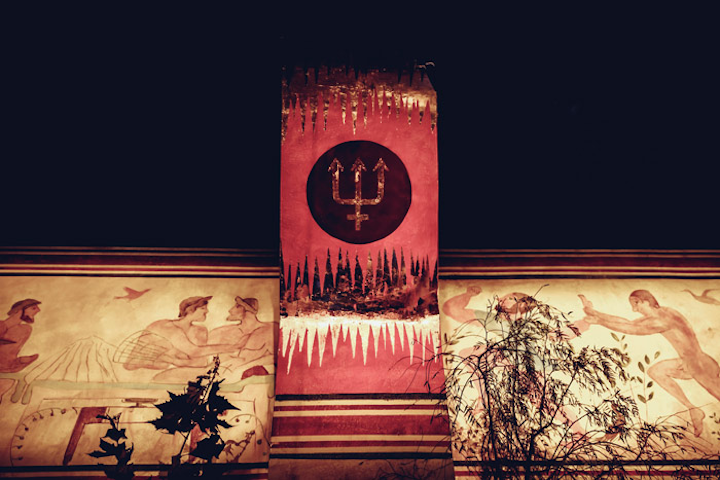 Photo: Faruk Pinjo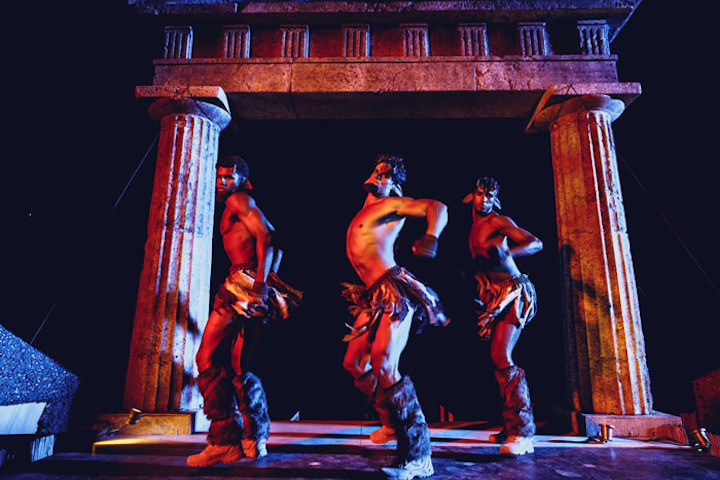 Photo: Courtesy of Bronson van Wyck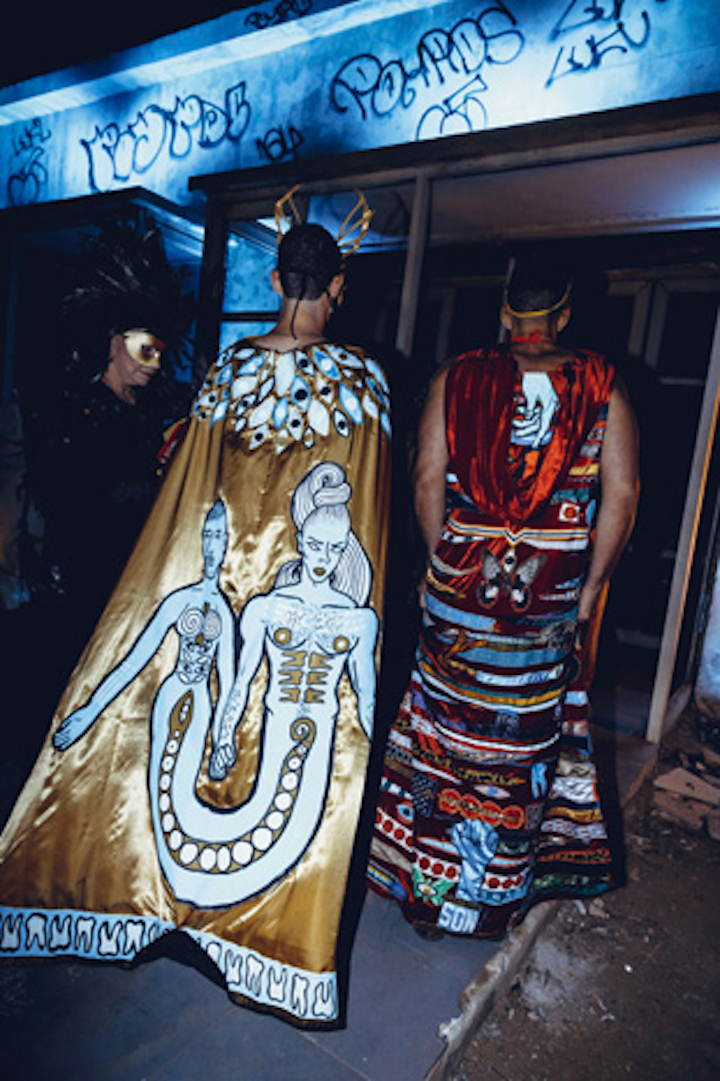 Photo: Courtesy of Bronson van Wyck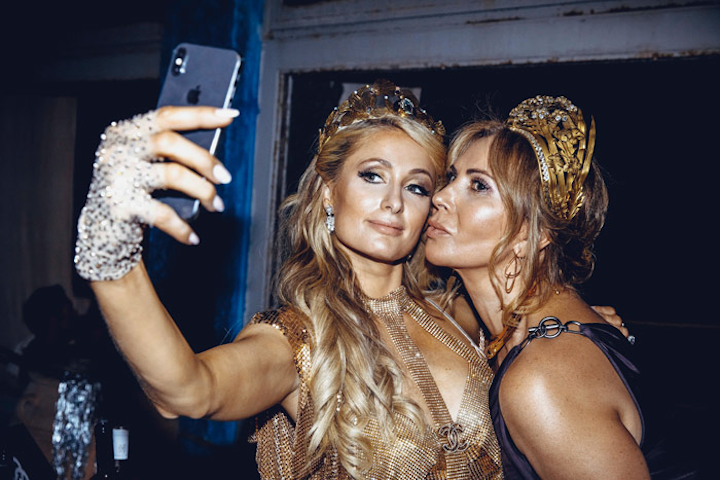 Photo: Courtesy of Bronson van Wyck
Photo: Courtesy of Bronson van Wyck
Featured Venues/Suppliers: