See How 'Game of Thrones' Inspired This Gala
Imaginative entertainment and Aerosmith's Steven Tyler helped raise $3 million for Make-A-Wish Southern Florida.
November 27, 2019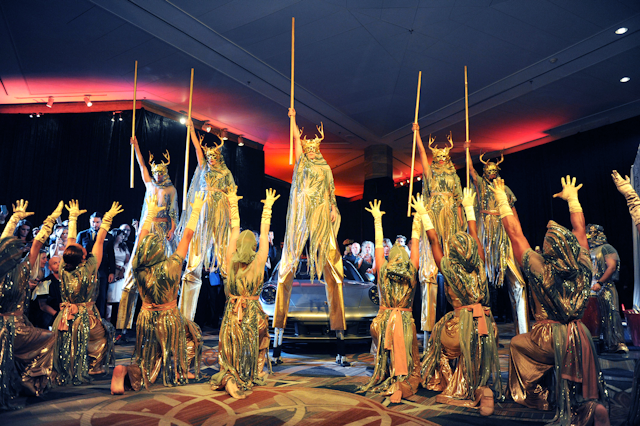 New Century Dance Company presented a "Masterpiece" battle inspired by Game of Thrones. The number included drummers, a master sword fighter, martial artists, stilt walkers, and 20 masked dancers leading the transition from the reception into the main ballroom for dinner.Photo: World Red EyeMIAMI/SOUTH FLORIDA—This year's Game of Thrones series finale seemed to seep into every aspect of popular culture—including the 25th annual InterContinental Miami Make-A-Wish Ball, which took place November 2 at the hotel. The theme, Masterpiece XXV, evoked the hit show with a Gothic entrance, but also celebrated others who have created masterpieces in art, film, dance, fashion, and music. (Not to mention a musical master, Steven Tyler, who performed with the Loving Mary Band after dinner.) 
The evening drew more than 850 guests and raised $3 million for Make-A-Wish Southern Florida. Event consultant Maxwell Blandford developed the ball's concept with Shareef Malnik—the ball chairman for the past 15 years—and actress Gabrielle Anwar, who also served as the evening's emcee. They sought something timely, monumental, and fun, and then called on Deco Productions to execute it.
"Our vision can only be realized through a partnership with a production company capable of taking it off the storyboard and moving it into a full-scale production," Blandford said. "Deco Productions was a natural fit. They have the studios, the choreographers, the set-builders, creativity and organization, and best of all they have an unparalleled passion and understanding of the mission of Make-A-Wish Southern Florida."
Nicholas Zazzera, director of event production for Deco Productions, said the goal was to make an impression immediately upon arrival. "As guests entered the valet area they were greeted as if they were entering giant books, which transported them to a fantasy land where Jean Paul Gaultier-inspired costumed greeters posed alongside them, creating a high-fashion feel," he explained. "The grand staircase felt very story-like with a black-and-white backdrop and entertainers."
The cocktail reception in the hotel's mezzanine introduced 10 Games of Thrones-inspired houses: House Queen and House Ziggy Stardust (music); House Valentino and House Westwood (fashion); House Casablanca and House Fellini (film); House Fosse and House Ailey (dance); and House Basquiat and House Caravaggio (art).
Along with food stations, libations, and an auction, the mezzanine featured an Iron Throne and a royal castle and dragon made of chocolate, as well as service staff dressed in period garb. Nods to the show continued in a production coordinated with New Century Dance Company that included live drummers, a master sword fighter, stilt walkers, and a cast of 20 masked dancers dressed in gold. (The masks appeared to be inspired by the show's Sons of the Harpy insurgents.)
"[The performance told] the story of one little girl shattered by the environment of war, loneliness, and despair, surrounded by enemies at all times," explained Zazzera. "... Alongside the choreography, there was also an original music score and video projections simultaneously through the choreography with visions of gold, soldiers, and the destruction that war brings about."

Inside the grand ballroom, the final "house" the ballroom paid homage to was the work of filmmaker Federico Fellini. A massive LED projection spanned 150-feet wide and 15-feet high. Mauricio Ferrazza of MIA Animation produced the projections, which were executed by PSAV.
"The video wall brought Fellini's movies and his outrageous sets to life with animated grand chandeliers, a Roman Coliseum, characters from his movies, spectacular stage curtains that opened and closed, and stunning animations," Zazzera said. "The video wall was set up with picture in picture, and—along with our four cameramen, live editing, and a video director—allowed guests the opportunity to see what was happening on stage, making every seat perfect."

Following the ball, an after-party at E11even Miami featured a performance from rapper T.I. and a nightclub-like runway fashion show.
VENDORS:
Audiovisual Production: PSAV
Catering, Venue: InterContinental Hotel Miami
Choreography: New Century Dance Company
Digital Design: MIA Animation
Floral: Bayfront Floral & Event Design
Production: Deco Productions
Public Relations: Tara, Ink.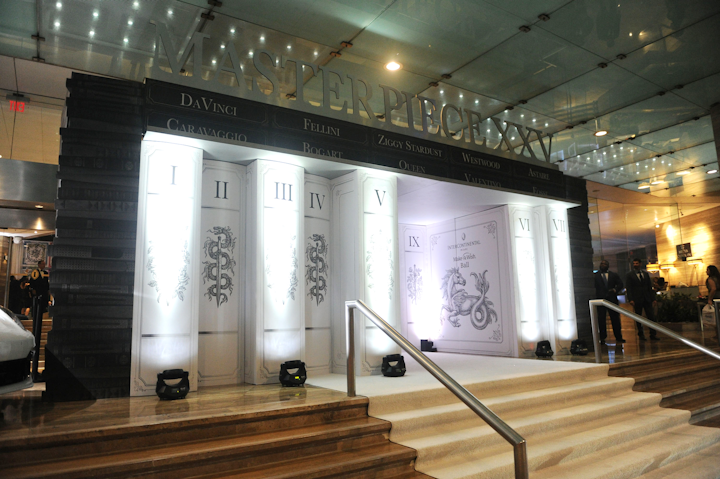 Photo: World Red Eye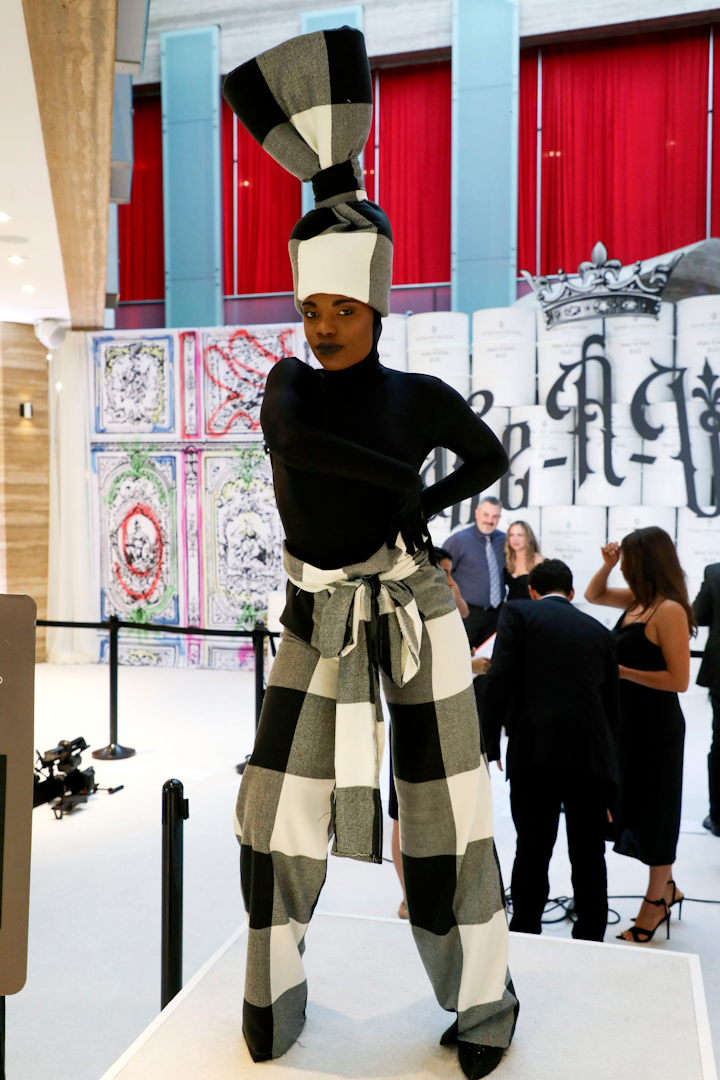 Photo: World Red Eye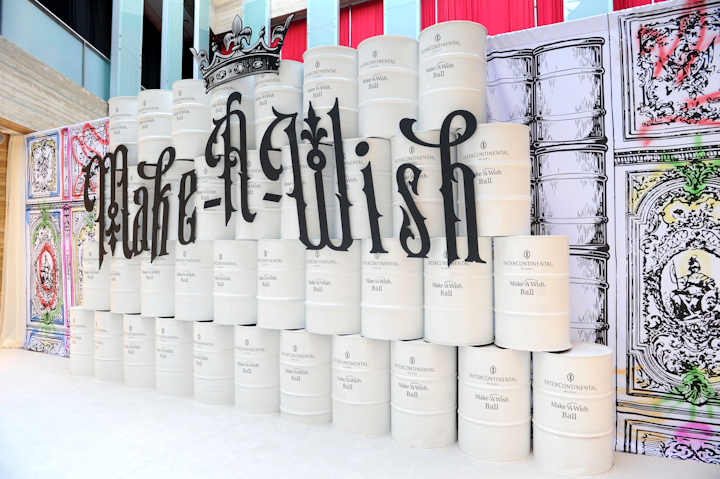 Photo: World Red Eye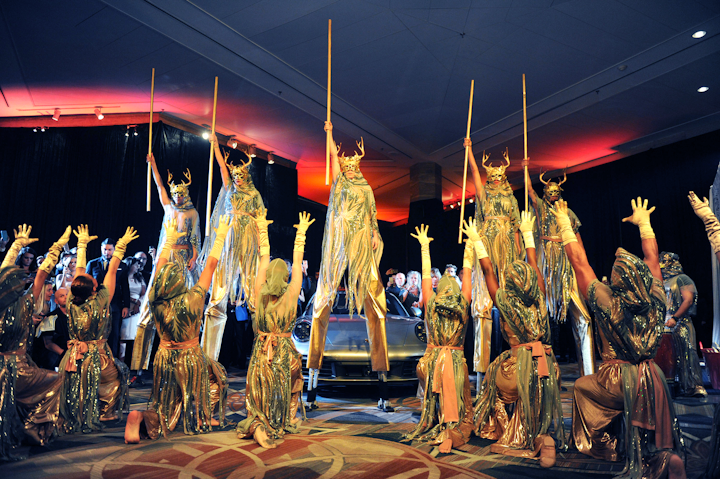 Photo: World Red Eye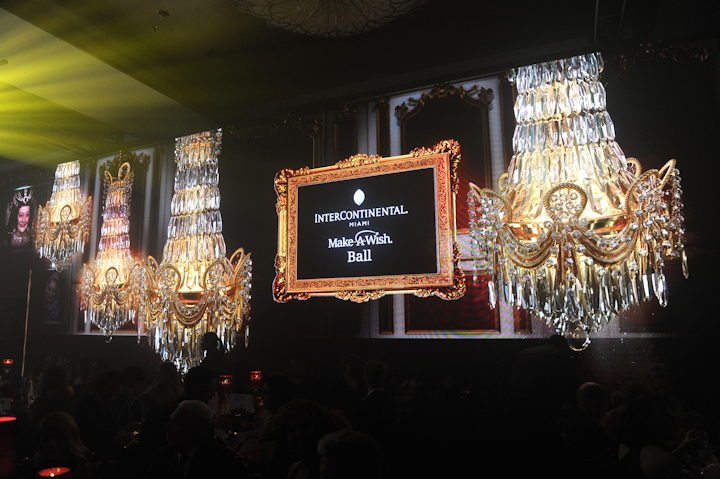 Photo: World Red Eye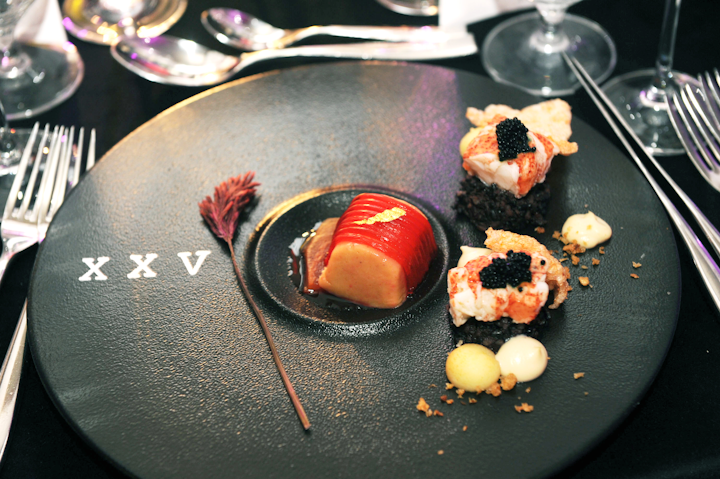 Photo: World Red Eye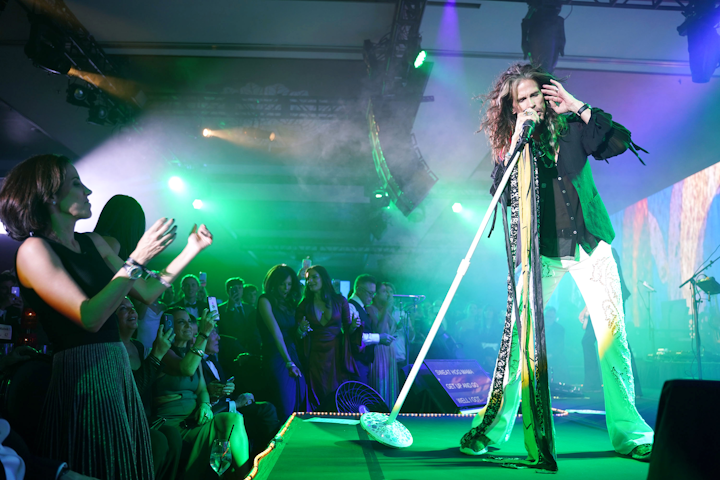 Photo: World Red Eye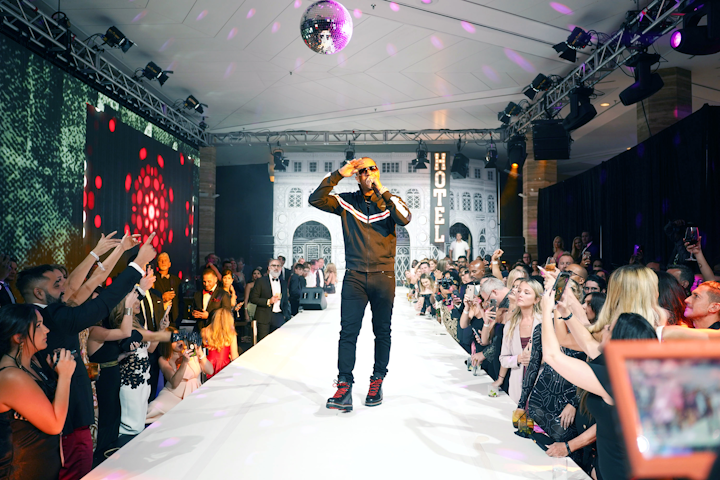 Photo: World Red Eye