New Ways to Design Business Events
From business conferences to other industry events, planners are getting creative in layout, technology, and even swag bags.
January 28, 2016
To stand out in a competitive event landscape, fresh ideas in room layout and seating options can create better environments at traditional meetings and conferences. Here are some ways to give new life to business-focused events.
Choose a design concept early and clearly articulate what makes it unique.
"The challenge is to come up with something new each time and to make these events look different," says Dea Lawrence, chief marketing officer at Variety. Variety plans some 40 events each year, and in November introduced StyleMakers, an event held with sister publication WWD that honored creatives in the acting, design, and beauty worlds. When selling sponsorships, Lawrence says her team needs to be able to distinguish how the event differs from past efforts or competing affairs, "especially in L.A. where there's so much competition around these events." Variety's senior manager of event marketing, Jasmine Abghari, created the design for the event.
Select a venue suited to new design ideas.
At Quartz's the Next Billion: New York, held in November at the Conrad New York, planners were looking for opportunities to brand walls, ceilings, floors, and other surfaces, says Maggee Dorsey, event manager, head of operations, for Quartz Events. "We try to use a venue's architecture and existing elements to amplify our brand versus pop-up signage and obtrusive signage," she says. "We try to pick venues and locations that allow us to continue that immersive design experience. We want to create environments that are seamless and easy to experience."
Rethink the seating options.
"Not every business conference or meeting needs to be classroom or conference style," says Michele Wilde, director of conference services and event sales at the Breakers Palm Beach. Offering multiple types of seating is "a way for event planners to give people seating options," she says. "Some might prefer a table in front or the comfort of a living room chair, or an elevated school room table with stools, armchairs, etc. Comfort is always a priority, particularly for attendees in a lengthy meeting."
The Next Billion had a mix of traditional and unconventional seating. The front of the room featured couches—where sponsors and other V.I.P.s could sit—followed by rows of chairs theater-style. The final row was a sort-of laptop lane with high rectangular tables where attendees could set up their devices. "We're starting to play more with innovative seating," Dorsey says. "It also creates a more relaxed environment. We are a business conference. We have people who are paying to work and bring content knowledge back to their workplace, but we also want people to have fun. We want people to feel comfortable and relaxed."
It's not always easy to move in new directions, though. "The hardest thing to convince [clients] to change is the layout," says Jodi Wolf, C.E.O. of Chicago-based Paulette Wolf Events & Entertainment. "We are always encouraging more of a round-table discussion format or having multiple stages in a space to give attendees a new direction to face or a new thing to look at, but these types of changes are slow moving."
Use design to meet guests' technology needs.
Quartz's row of seating for laptop users made sense for the digital media brand. "We know our attendees have multiple devices—iPads, computers, cell phones all at the same time. It gives our attendees who do need to be working at the same time [an option]. … It's also wonderful for press." Visually encouraging guests to stay connected also reinforced the event's digital goals. For the first time, the event had its own Slack channel, and moderators incorporated questions posted there in discussions. Users of the event's live stream also could pose questions.
Designing an event to meet guests' tech needs is a crucial aspect of planning business events today, says Wolf. At a recent technology summit for a data storage firm, each of the approximately 60 attendees had access to a charging station at his or her seat.
Create a sense of theater.
Does a DJ booth belong at a corporate event? At the StyleMakers event, planners placed it on the main stage. "Events are like theatrical experiences," Lawrence says. "How do we keep it theatrical and keep it entertaining? How do we keep it in the mood of the event and keep them engaged? People in the entertainment industry are jaded. They've seen the best of everything. … The music is always important because it creates the theme of the day and the mood."
Provide dedicated space to keep conversations going.
Quartz sought ways to change up the traditional Q&A format. "We want to keep our content on the main stage on track and focused on the message," Dorsey says. Instead of running mics or subjecting the entire room to someone's long-winded question, the speakers moved to a dedicated space after their presentations and took questions from attendees. The result, Dorsey says, is that speakers felt more relaxed answering questions while the attendees had a more personal experience with the speakers.
Another way to get guests to keep talking came in the form of quirky bags guests received at registration. The reusable bags featured an infographic taken from a Quartz story, such as emoji use by country. They served as "great conversation starters," Dorsey says, and added value to an often-underused piece of collateral.
Use design to maximize value for sponsors.
At the StyleMakers event, Variety and WWD created custom content for presenting sponsor Mercedes-Benz that later populated a dedicated website. High-profile guests such as actresses Kerry Washington, Viola Davis, and Freida Pinto as well as fashion designer Zac Posen appeared in videos from the event talking about what drives them to be successful. The website features the same branding and colors as the event. "It's a great example of native advertising done very well," Lawrence says. "It is intrinsic and organic to the conversation we were having at the luncheon that day."
Quartz works with sponsors to help plan activations. One unusual experience came from Qualcomm, which set up a mini planetarium as part of a dedicated space called the Inventor Lab. "We try to create experiences that are very native and appropriate and supposed to be at the event," Dorsey says. "We tell our sponsors that we want to become part of their marketing team."
'Variety' and 'WWD' StyleMakers Event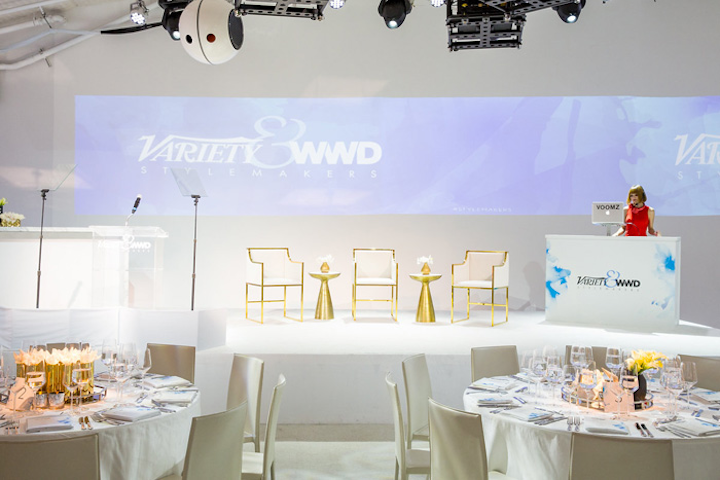 Photo: Courtesy of Variety
The Breakers Palm Beach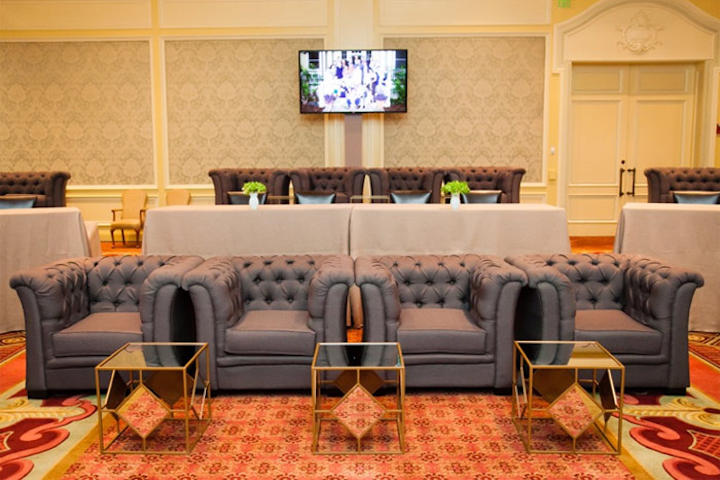 Photo: Courtesy of the Breakers Palm Beach
The Breakers Palm Beach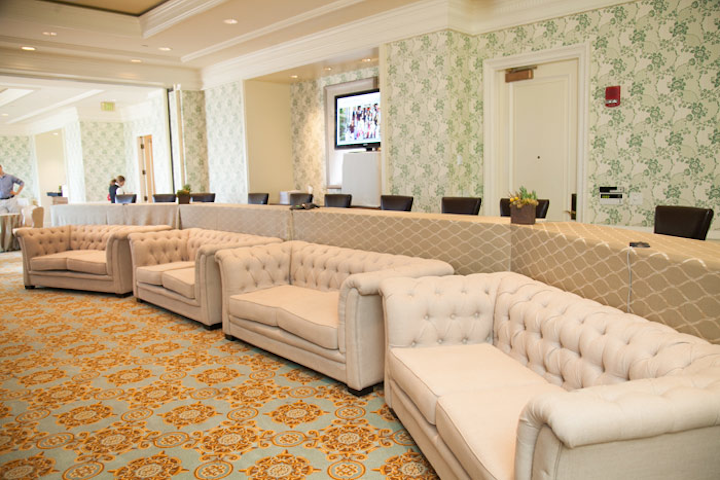 Photo: Courtesy of the Breakers Palm Beach
The Breakers Palm Beach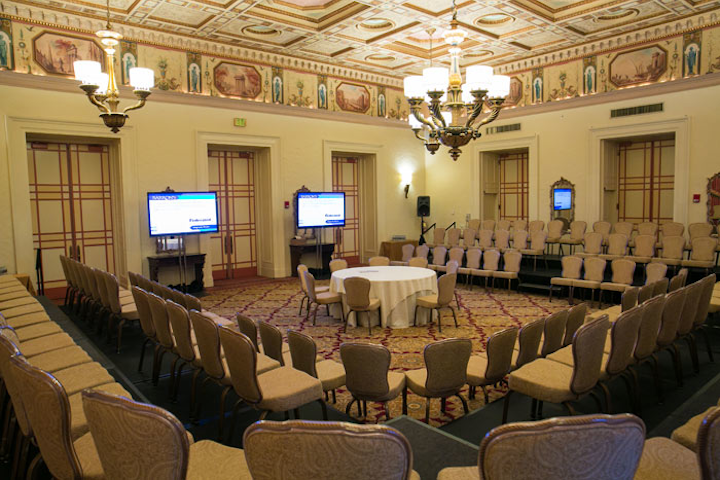 Photo: Courtesy of the Breakers Palm Beach
Quartz's the Next Billion: New York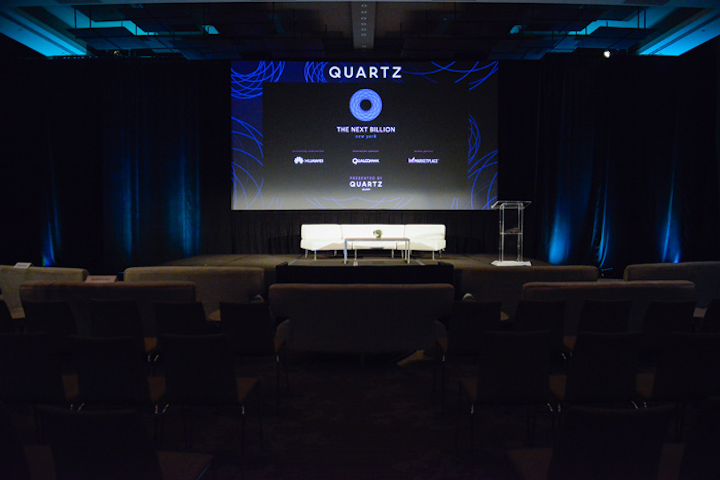 Photo: Courtesy of Quartz
Quartz's the Next Billion: New York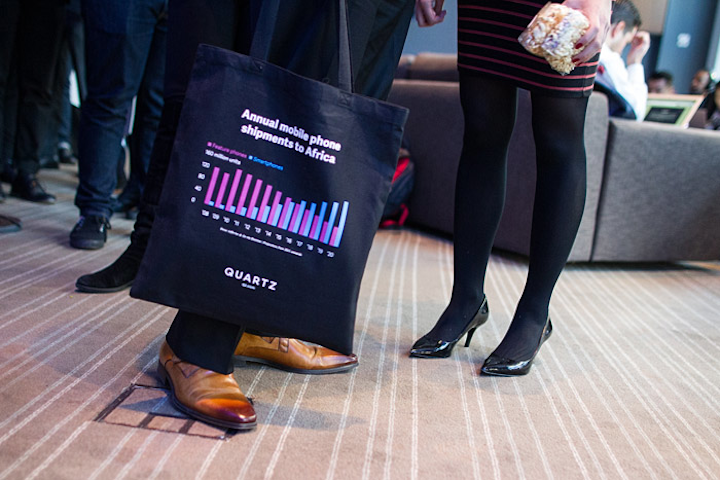 Photo: Courtesy of Quartz
Quartz's the Next Billion: New York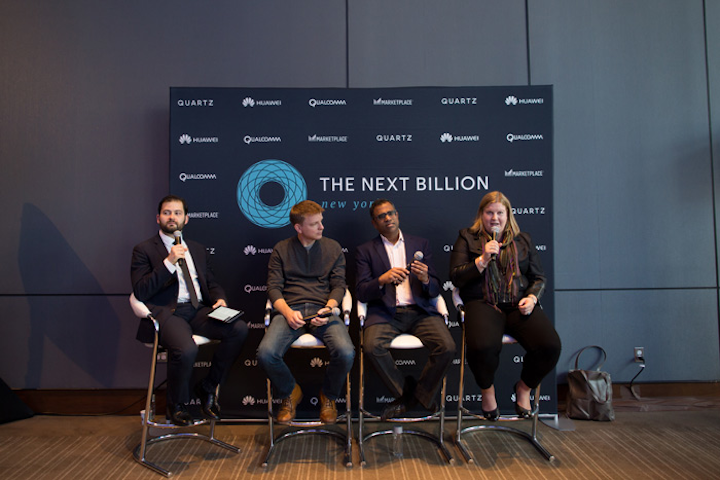 Photo: Courtesy of Quartz
Quartz's the Next Billion: New York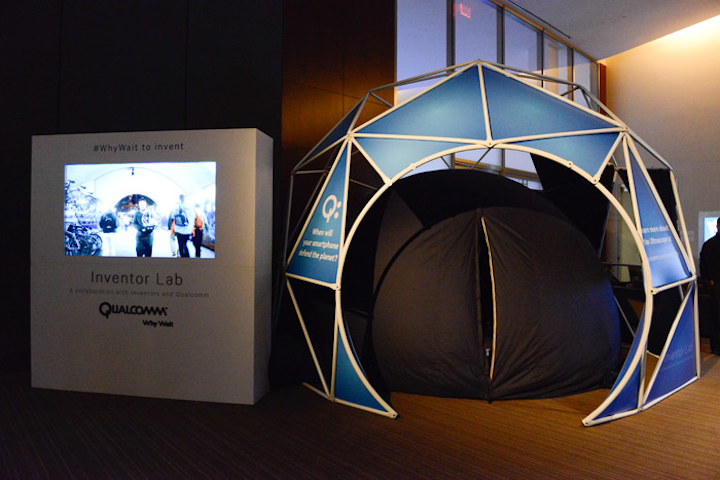 Photo: Courtesy of Quartz
'Variety' and 'WWD' StyleMakers Event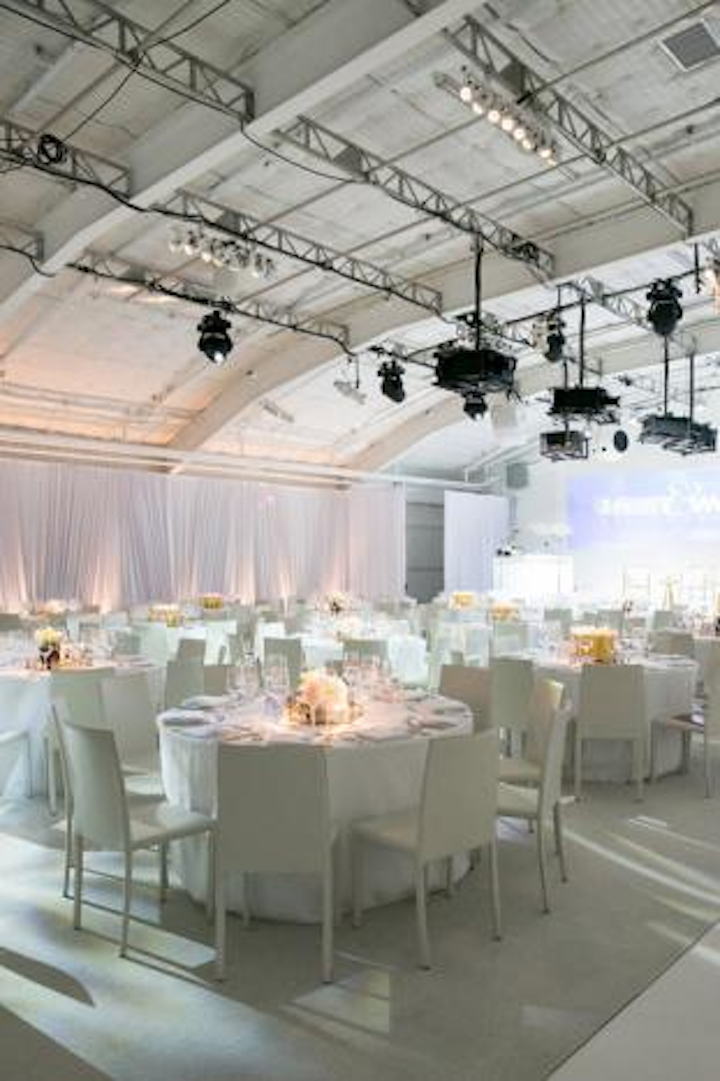 Photo: Courtesy of Variety
'Variety' and 'WWD' StyleMakers Event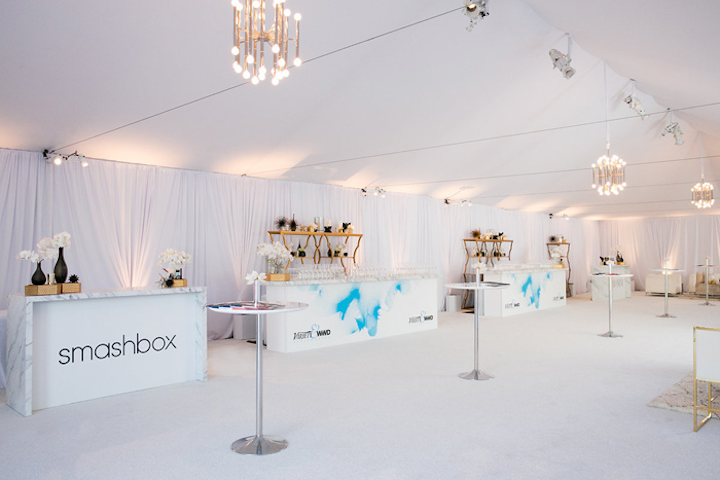 Photo: Courtesy of Variety
Featured Venues/Suppliers: