What Do You Look for When Selecting a Venue?
The deciding factor when booking a venue isn't always "location, location, location." That's a given, along with adequate space and a fair price. Here are some of the other things planners consider important when deciding where to hold their events.
June 24, 2014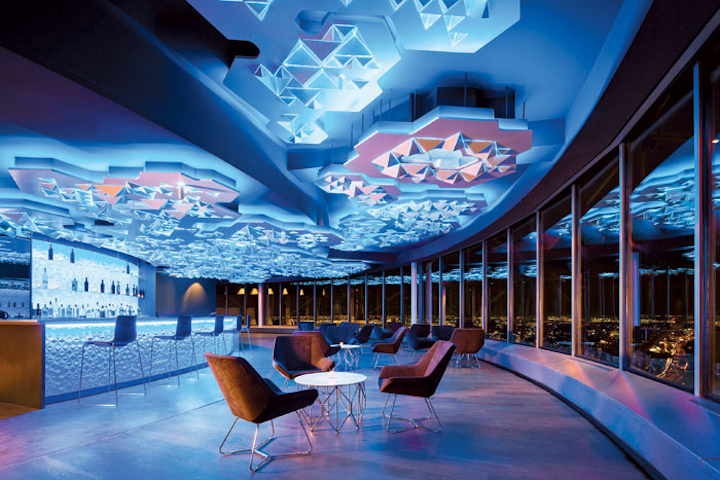 Photo: Andrew Bordwin
"I love it when a venue has good house items, like decent chairs, linens that actually go to the floor, decor that doesn't look like circa 1980, and an event manager that actually understands events. I would love it if venues had more prefunction areas. I always feel like I'm cramming a bunch of people in a hallway, like a cattle call, waiting outside of the ballroom for the doors to open. Also, decent load-in/load-out options and parking for box trucks for vendors would be amazing. Seems like most places we have to maneuver through the kitchens and hallways with gear as if no one put any thought into actual events and productions happening in the event spaces."
—Monica Varner, president and C.E.O., Elan Event Studio, Tampa, Florida

"Something we really appreciate is when they are willing to work with outside resources, such as allowing us to bring in guest celebrity chefs or donated items like specialty food and wine. We also love when the in-house chefs are creative and able to generate customized menus alongside an entrepreneurial sales and catering team that is eager to make our event unique. It poses a challenge when there are restrictive lists of exclusive vendors or fees associated with bringing in an outside audiovisual team to a certain venue. Other pet peeves include high corkage fees, high hard-wire Internet charges, along with old or weathered in-house items such as chairs and linens that can impact the quality of an event."
—Liz Page, principal, Liz Page Associates, Boston

"Good service on the front end (when you are scouting and negotiating) always signals good service on the back end (during the event). If your contact is hard to reach or never gets back to you, then I'm wary about doing business with them."
—Dora Roman, sales development director, Everyday Health, New York

"Music is a big part of what I do. It's always a major plus when a venue already has a great sound system or has an established relationship with a professional sound company. Acute focus on ambiance is the difference between merely a good event versus a great one."
—Phil Marshall, project manager, Squad Car Media, Houston

"I look for a personality and character in a venue. I don't like feeling like part of an oversize, impersonal facility. Dedicated conference service managers and direct house phones for calling the service providers we need make our lives easier. And I love refrigerators in the planner's office. It sounds simple, but it makes a difference when the days are long. My biggest pet peeves are rigging fees, electrical costs, union fees, or unusual service guidelines."
—Renee Radabaugh, president and managing director, Paragon Events, Delray Beach, Florida

"For me, the answer to this is always value. Everything else is relative. A $200 room night is way too expensive for some clients and is a drop in the bucket to others. The only exception to this is customer service. I don't care if you're a Motel 6 or a Four Seasons, customer service shouldn't carry a price tag."
—Joseph Smith, president of event services, StageOne Events, Lincoln, California

"The attitude of outstanding customer service is what makes a planner's task easier and what ensures the venue of an enduring reputation. A great customer service attitude is born of making it an organizational priority every day and is displayed by every employee, back and front of house."
—Marcy Rodner, national account manager, Experient, Laguna Beach, California
"I look for a really unusual space combined with great service. I love when a space has a great ambiance that envelops the event. It leaves attendees wanting to return to the event again and again."
—Blume Bauer, owner, Siren Song Productions, Los Angeles

"For me, atmosphere, visual presentation, and cleanliness are most important when selecting a venue because it sets the tone for what the event is going to look like. My pet peeves about venues vary, sometimes poor food quality, sometimes the attitude of the staff, and sometimes the way the venue looks. My wish list and feature that would make my life easier would be bigger freight elevators and easier access to the venues, especially when dealing with hotels."
—Marc Wilson, president and creative director, MWD Lifestyles, New York

"I look for ease of load in/out—for both the production crew and guests. Also strong Wi-Fi, lots of bandwidth, and venues that have power boxes built in throughout are a dream. I also want a non-restrictive vendor list. I specialize in culinary events and I always need to bring in my own chef, so being able to use my own vendors or caterers is a must."
—Caryl Chinn, vice president of culinary events, Octagon, Los Angeles

"Outside of the obvious things, flexibility and good communication are also very important to us. A venue willing to accommodate changes to their normal packages, and that can designate a main point-of-contact is very helpful."
—Rudy Brown, founder and C.E.O., 3Ten Events, Freeport, New York

"How many venue-specific areas do they have? What is restroom situation and on-site parking situation? Does the venue charge for electricity? Need to see the contract for sure in order to pre-negotiate any specifics. All-inclusive costs with no hidden fees make my life easier, and I wish venues offered more rental items."
—Tammy Ash Perkins, founder and president, First Class Weddings, Maui

"Does the venue have a unique concept, built-in activities, or a trendy vibe? Our job is made much easier by a friendly staff and open and honest pricing. A catering kitchen always helps, too."
—Cheryl McShane, president, PEC Meetings Company, Milwaukee

"I love a good communicator who responds almost immediately. Also stunning chairs and higher-end linens."
—Jodie Katz, owner, Social Butterfly Event Design, Toronto

"The staff is so, so, so important, and not the management. Their attentiveness, personality, punctuality, and flexibility matter. Knowing the coffee is fresh and hot and never having to ask for water to be refilled may seem small, but wow it adds up. The little touches make a positive impression: front staff making copies with a smile, knowing your attendees by name, cleanliness, and appearance."
—Becky Weech, owner, Weech Management Services, Denver

Editor's note: Some of these comments were shared by readers on our social media networks. Join our discussions on LinkedIn, Twitter, Facebook, and Google Plus.
Featured Venues/Suppliers: