Event Innovators 2018: Top 10 Innovative Brands
Find out who made our annual list of the companies creating the most meaningful, forward-thinking events.
October 10, 2018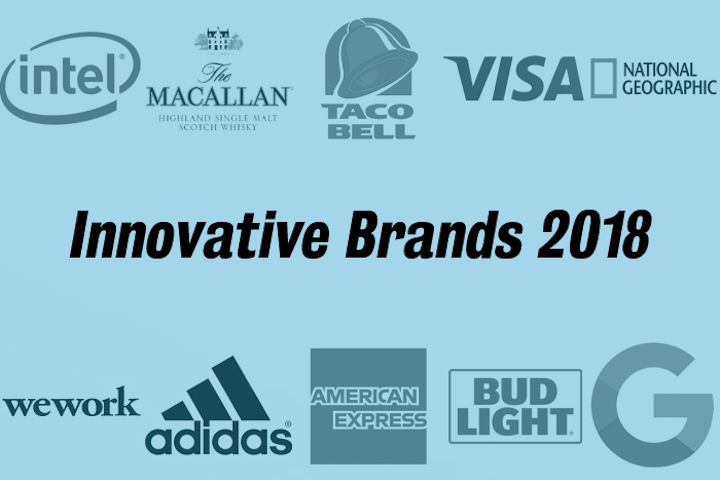 In the age of social media, experiential marketing has become more crucial than ever to generate buzz, engage consumers, and increase profits. Forward-thinking brands are constantly evolving, embracing increasingly innovative tactics that use new technology, celebrity collaborations, fan-focused activations, or just jaw-dropping design to stay at the top of their respective industries.
Click through the links below to learn more about what these brands are doing to stay relevant. Some have been mainstays on our ranked list for years, while others break into the top 10 for the first time this year.
New for this year is our "Brands to Watch" list, which highlights seven additional brands that are making waves through live events. While these companies didn't crack our top 10—yet—we're watching them with high expectations for what's to come.
1. Google
2. American Express
3. National Geographic
4. Intel
5. Adidas
6. Bud Light
7. WeWork
8. Visa
9. Taco Bell
10. The Macallan

Bonus: Brands to Watch