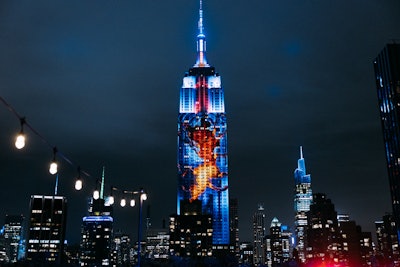 Photo: Courtesy of Giant Spoon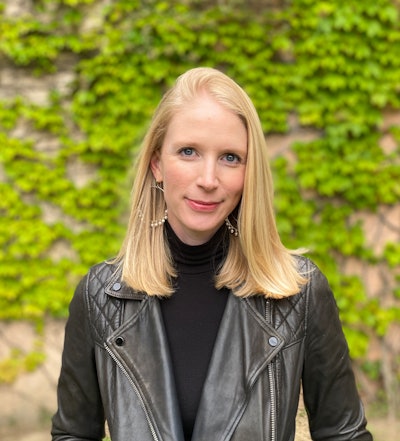 Margaret Morici Schmidt is the vice president of production and operations for Giant Spoon. She's based in Los Angeles.
How she got her start: Morici Schmidt's career kicked off with college internships at Neiman Marcus and Gen Art, an organization that supported emerging talent through art, entertainment, fashion, and music events. "As a former 'theater kid' with a love for fashion, helping people, and live production, this was a perfect way to start off a career in events and experiential," she says.
From there, she spent a few years coordinating fundraising events such as galas and toy drives for a nonprofit before landing back at Gen Art as an event manager, where she developed a passion for producing large-scale entertainment events and fashion shows that she would then take to brands such as BCBGMAXAZRIA, Audemars Piguet, and Billabong.
"I found experiential marketing in 2015 and quickly discovered a passion and knack for not just producing events, but experiences with a story and a purpose," she continues. "Landing at Giant Spoon as a freelancer on the Ready Player One experience at SXSW 2018 felt like the stars aligning—Giant Spoon had already gained a reputation for creating best-in-class, buzzworthy immersive experiences for major studios and brands. I quickly sunk my teeth, helping to build the experiential practice by implementing processes, templates, and resourcing plans that eventually led to being hired as the director of production a few months later. Having the opportunity to work with amazing clients like Warner Bros. and HBO while flexing my love of building teams and process was an absolute dream (and continues to be)!"
What innovation means to her: To Morici Schmidt, innovation is all about cultivating an environment that encourages big ideas and constant curiosity. "As a leader, I think my most important role is putting the microphone in front of the right person and making sure they feel confident and courageous enough to use it," she says. "One of Giant Spoon's core beliefs is that good ideas can come from anywhere. This democratization of ideation has made our agency a breeding ground for innovative ideas—there is no shortage of big swings and out-of-the-box thinking. The challenge then comes in the way of figuring out how to make these big swings come to life in a way that honors the vision but is also on budget and feasible. That's where my team truly shines."
Morici Schmidt also finds innovation in constantly learning and meeting new partners. "Taking the time away from projects to learn about a new technology or go through competitive case studies is hard to do given the speed at which we work, but it's vital to being effective and forward-thinking," she says. "Another incredibly important aspect to staying innovative is being OK saying 'I don't know.' There is nothing I love more than being so stumped by a big idea that I have to go digging and become an expert on something entirely new and different. Oftentimes, our role in creating innovative experiences comes down to putting the right group of trusted partners and colleagues in a room together and just letting the magic happen."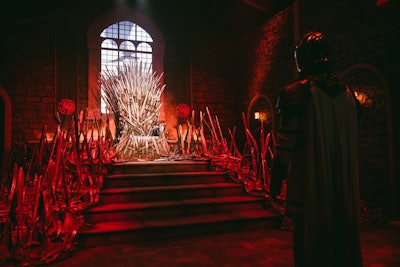 How she stays inspired: Morici Schmidt finds energy and inspiration from traveling and meeting new people, seeing new places, and experiencing different cultures. "With a (very active!) 2-year-old at home, these life experiences revolve more around theme parks and weekend getaways than overseas trips these days, but every new experience brings a fresh perspective," she says. "I try to 'be the guest' whenever possible—whether that be at a live jazz show with my husband, a competing brand activation at San Diego Comic-Con, or Disneyland with our 2-year-old. I love trying to figure out how things are working, what materials were used, and playing my favorite game: 'What was the budget?' I also try to pay attention to the people around me—what are people noticing, smiling about, complaining about? These experiences help keep me grounded in what people actually care about and remember."
Her vision for the future of experiential: Right now, Morici Schmidt says, the event industry has never been more ripe with opportunity as people return to live experiences post-pandemic. "What keeps things interesting is the ever-changing landscape of consumer desires and trends—the sandbox to experiment in is constantly evolving. For instance, we are seeing major digital fatigue, particularly from the younger demographic—that is a massive swing from two-plus years of producing virtual events. I'm excited to explore what this will bring to event trends. Highly tactile and multisensory events that evoke simpler times is my kind of sandbox!"
She's also looking forward to finding better ways to integrate 'digital extensions' and creative technology into events to make a more seamless experience. "Our collective experience through COVID really pushed us to find digital executions or extensions for every IRL idea, and that isn't going anywhere—but I think there is a lot of opportunity to figure out how to better blend our digital and IRL experiences."
This feature is sponsored by Spiro, the global brand experience agency for the new now. Spiro delivers culture-bending, out-of-this-world live brand experiences that give all your stakeholders a chance to experience your brand long after your event ends.