Event Innovators 2014: Greg O'Dell
The president and C.E.O. of Events DC draws on his background in economic development to reinvent the experience of events in the nation's capital.
June 17, 2014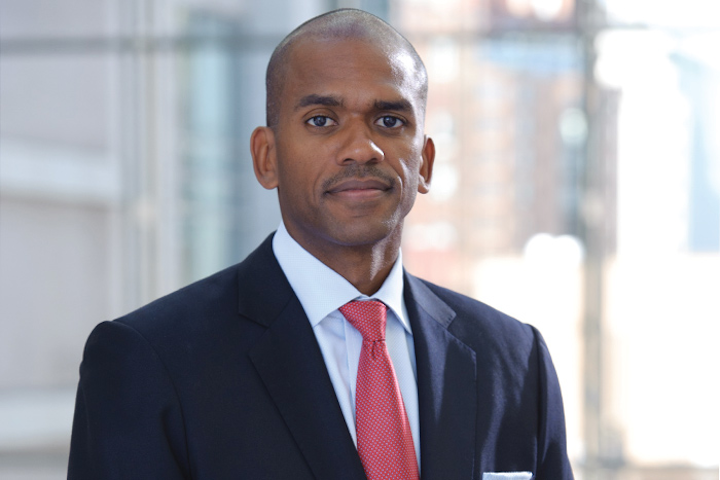 Photo: Courtesy of Events DC
Greg O'Dell's background is in economic development, not hospitality. Which explains why he knows the exact count of construction cranes in the Washington, D.C., sky and why he has broadened the mission of Events DC, the city's convention and sports authority, to include the creation of a convention and entertainment district.
"We don't have the luxury of being a massive footprint where we can continue to grow and be bigger and bigger," he says. "We wanted to be strategic about our growth. … What we have focused on is reinventing ourselves to leverage the assets that we have."
O'Dell, 44, played key roles in the opening of the Walter E. Washington Convention Center, Nationals Park baseball stadium, and, in May, a convention center hotel, the 1,175-room Marriott Marquis Washington, DC.
Events DC also reinvented the historic Carnegie Library into a popular event space, and the company is brokering a deal to give a permanent home to the International Spy Museum, which had considered leaving the city. Also on tap is a formal study to assess potential uses of the Robert F. Kennedy Memorial Stadium campus, the former home of the Washington Redskins. He has also strategically thought out programming for the city's venues, such as bringing three championship boxing fights in the past two years to the D.C. Armory.
[PULLQUOTE]
In another major initiative, O'Dell brokered a partnership with the Restaurant Association Metropolitan Washington to promote local restaurants to convention attendees with custom menus as well as to publicize events coming to town.
The partnerships allow O'Dell's team to offer a one-stop shop for event planners who organize everything from one-day meetings to citywide conventions. "The future of live events will be a kind of expansion of the experience," he says. "It's great to have an event and have it in a wonderful venue, but the partnerships … create a turnkey experience for our attendees."
The message for his team is to take risks and embrace change. "We like that we're a bit uncomfortable at times," he says. "It's served us well."
Featured Venues/Suppliers: