Event Innovators 2016: David Goldstein
The founder of TeamBonding is on a mission to turn teambuilding events into rewarding experiences.
May 17, 2016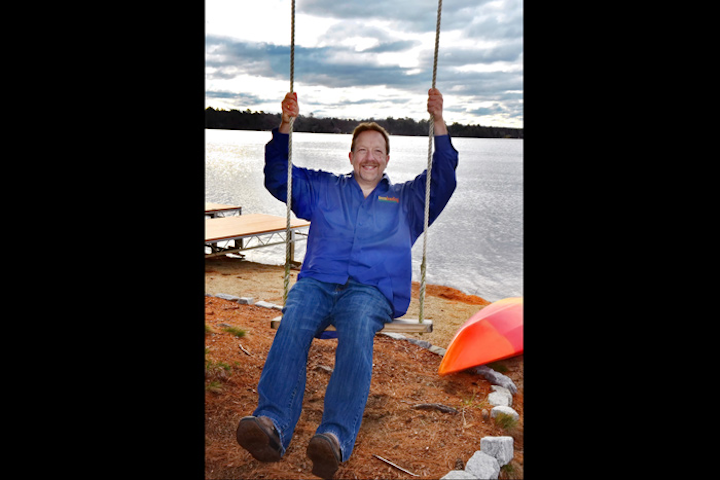 Photo: Cindy Greenstein
Many employees tend to file teambuilding in the same folder as other office jargon like "bandwidth" and "synergy." Even industry pioneer David Goldstein admits the overused term gets a bad rap. But he's made it his mission to harness "the power of play" and turn what some view as mandated fun into a rewarding experience.
The 54-year-old founder of Canton, Massachusetts-based TeamBonding, who refers to himself as the C.O.O.—or "creator of opportunities"—constantly challenges himself to think up new, engaging activities that inspire groups, even if they fail. His latest program, which is based on the popular escape room concept and is developed in partnership with Scrap Entertainment of Kyoto, Japan, asks participants to work as a team to solve clues in order to unlock a door and "escape." Ninety percent of the groups fail, an unusual outcome for Goldstein. But even though he knows most will not succeed in unlocking the door on their own, he knows they will still learn a valuable lesson: what they could have done differently. "It's successful because of that," he says.
[PULLQUOTE]
Goldstein began his entrepreneurial career producing interactive murder-mystery dinner theater in 1987, eventually creating custom mysteries for corporate clients. From there he founded TeamBonding, a teambuilding and training company that offers more than 75 programs in cities across the United States and Canada with a network of event facilitators. The offerings on tap include a variety of activities, from scavenger hunts and cooking challenges to improv comedy and charitable projects. And his client list includes big brands such as Nike, Google, and Starbucks.
Goldstein says he believes that teambuilding is really a recession-proof business. "When companies grow, it's a great way for people to get to know each other, and when [companies] shrink, it's a good way to reward and acknowledge those who are left," he says.
Most recently, he launched a spin-off company, YoYo Events (which stands for Your Office, Your Outing), aimed specifically at start-ups. Inspired by his time working among start-ups in WeWork spaces, Goldstein realized the need for a more affordable, flexible teambuilding option to suit that particular part of the workforce— those prone to an "all work, no play" mindset.
"Burnout rates are high," he explains. "So these events get them out of the office and give them a break from the day-to-day grind."
Back to the Most Innovative People in Events and Meetings list
Featured Venues/Suppliers: