Top 10 Innovative Brands 2016: #3 Visa
Events have reshaped the credit card company's relationship with consumers.
May 17, 2016
A major shift in how Visa viewed its customer relationship happened at a relatively small consumer activation at the 2015 Super Bowl. Visa presented its first Apple Pay demonstrations at an N.F.L. pop-up store, offering shoppers a coupon for participating and an additional discount if they loaded a Visa card onto the iPhone app. In the first day of the activation, Visa exceeded its goals for the entire week.
Traditionally, Visa viewed its cardholders' relationship as primarily with their bank, but the success of the Apple Pay demos influenced how the credit card giant approaches experiential in its activations. Events have become a key strategy for the brand, which has hosted experiences at major events to not only build brand loyalty, but to also debut new payment technologies to both consumers and business partners.
The shift is important as the industry adopts new types of payment options—from mobile to biometrics—and introduces them to consumers. Visa owns the largest market share among credit card companies. It ranked 238th on the Fortune 500 list and reported revenues of $13.8 billion in 2015, an increase of 8.7 percent.
"We as a team decided to do a reboot in the way we do events," says Chris Curtin, Visa's senior vice president and chief brand and innovation marketing officer. "We had typically gone to major payment events, and we were one of many. We began to find places where you wouldn't necessarily expect to find Visa. That left an impression."
Visa's biggest effort of the past year took place during Super Bowl 50, held in the brand's hometown of San Francisco. At its One Market Plaza headquarters, the company constructed the Everywhere Lounge, a hub for a slate of B-to-B events. Programming included a pop-up store from Under Armour where guests could virtually try on apparel, and a "Giving Wall" featuring three local nonprofits and information on how mobile payment options could change the way people make charitable contributions. To reach a broader group of consumers, Visa also commissioned a nightly digital light show that featured Bay Area landmarks and N.F.L. Network footage.
The original Everywhere Lounge concept debuted at South by Southwest Interactive in 2015 as the brand's first foray into activating at the famed Austin festival. Taking over a local bar, Visa set up the lounge as a site for private parties and concerts, sponsorship announcements, and the launch of its "Everywhere Initiative" that asked start-ups to help Visa solve a business challenge. The diverse programming positioned Visa as a leading tech company and supported its goal of recruiting new employees and business partners. It brought back the concept for this year's festival.
The events have drawn high-profile visitors including the C.E.O.s of Best Buy, McDonald's, Chik-fil-A, and Under Armour. "You just don't get those types of names easily," Curtin says. "They have to physically get out of their corporate headquarters, get into these spaces, and put on the hat of the consumer. You can't get that through advertising. You get that through experiences."
Back to the Top 10 Innovative Brands list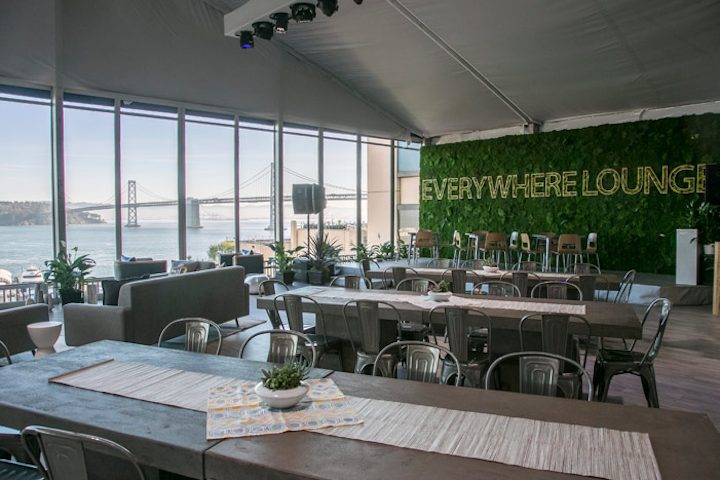 Photo: Jack Huynh/Orange Photography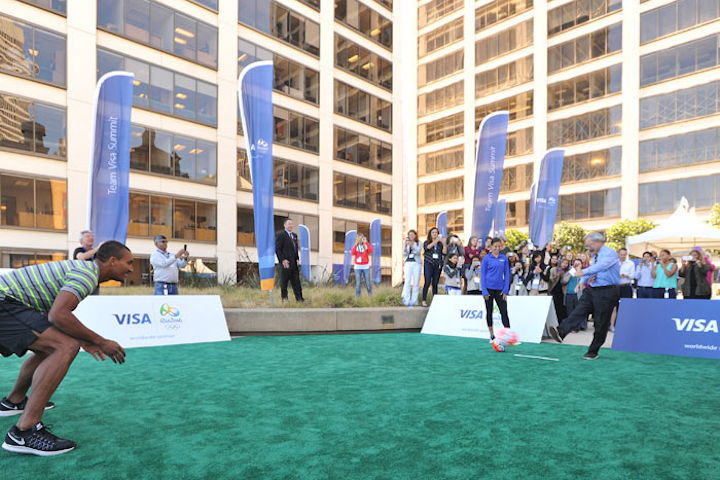 Photo: Josh Edelson/AP Images for Visa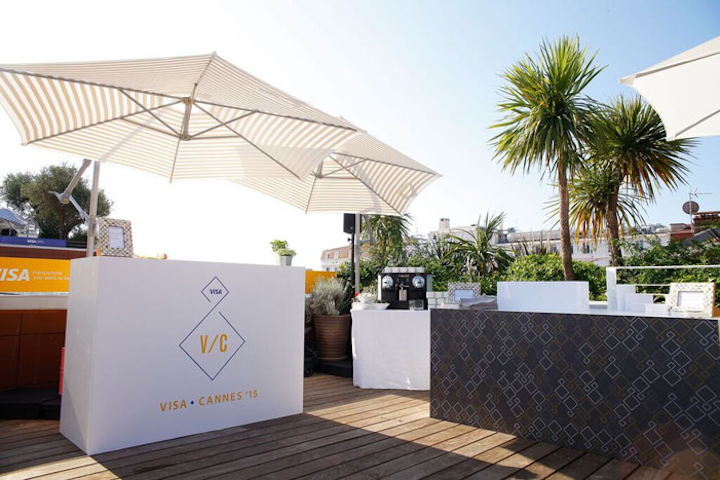 Photo: Courtesy of Visa