Most Innovative Meetings 2016: #10 C2 Montréal
Organizers create unusual experiences to drive brainstorming and interpersonal connections.
October 17, 2016
Now in its fifth year, C2 Montréal has established a reputation for doing the unexpected and—often—the unimagined. The conference, conceived by creative agency Sid Lee to explore the intersection of commerce and creativity (the two Cs in C2), complements a robust three-day program of speakers and breakout sessions with a variety of what organizers call "C2 Labs," which are described as "atypical brainstorming environments to propel participants out of their usual frame of reference."
For the 6,000 people who attended the 2016 event in May at contemporary art space Arsenal, one of the most well-received labs was the "Zen Garden." Wearing noise-canceling headphones, participants walked through a garden that organizers built inside the venue. "We wanted to have one activity that was more of an introspection activity for participants—clearing out the noise of being around 3,000 people," said Richard St-Pierre, president of C2 Montréal. As guests strolled through the garden, they heard a recording in the headset encouraging them to stop to smell the plants, sit on benches, and look at the water features.
"We would say, 'Notice the people around you. Look at how busy they seem. Is that busyness worthwhile? What's your perspective?'" St-Pierre said. "We had very broad questions we would ask them, and then after the Zen Garden we asked them a specific business question or societal question that they answered. It was to contrast the volatility of the environment they were in with their inner self."
Another lab activity invited pairs of attendees to walk together under a canopy of fake precipitation using one umbrella to create an intimate environment to explore issues of collaboration and trust. Also new this year, organizers created a large outdoor village that included nine food trucks, art installations, and vendors selling everything from custom-tailored suits to haircuts and shaves. There was also a new option for private dining: Attendees could rent one of 12 balconies in the village to host as many as 30 people for a catered meal.
Previous: #9 Summit at Sea
Next: #11 Sapphire Now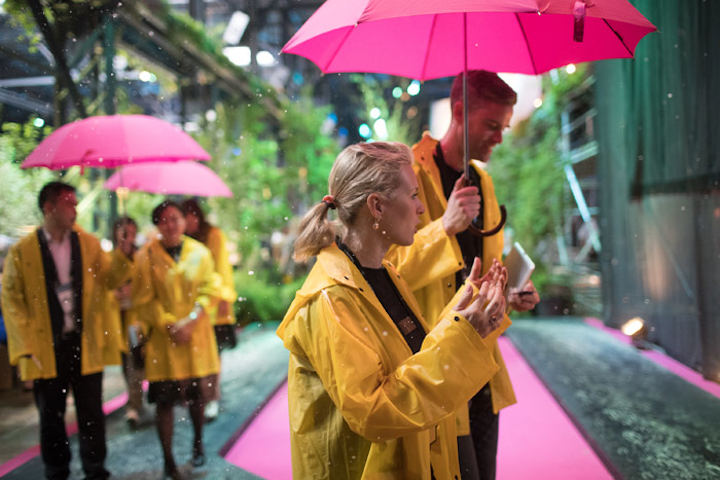 Photo: Jimmy Hamelin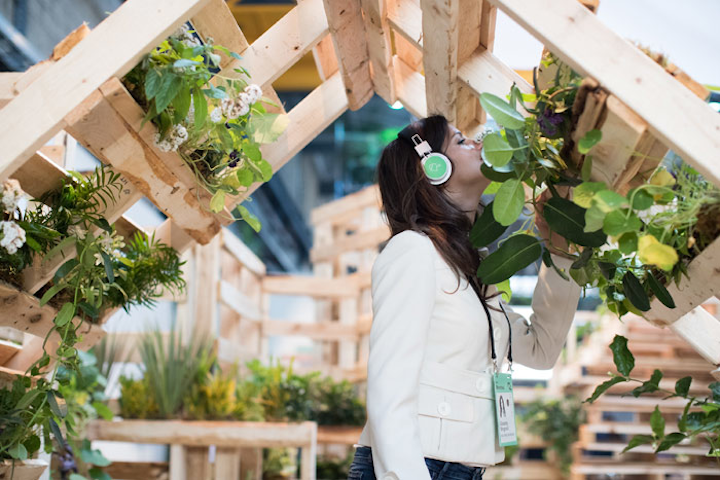 Photo: Jimmy Hamelin
Featured Venues/Suppliers: