Most Innovative Meetings 2018: #8 Collision Conference
Attendees expect to work hard and play hard at the tech event.
January 15, 2019
Collision has quickly become a must-attend tech conference: Now in its fifth year, Collision has grown from 5,000 to some 25,000 attendees. Content is rich and varied including tracks (and in-depth discussions) on subjects ranging from IoT, AI, automated and connected vehicles, data, security, design, investment, marketing, music, and sustainability.
The goal of the conference, held this year May 1 to 3 in New Orleans, is to gather tech visionaries, business and political leaders, academics, investors and startups to discuss how technology is transforming the way we live, learn, work, and play.
More than 750 media from more than 120 countries came to Collision in 2018. It's not just editors from many of the world's most influential publications, but market-shaping industry reporters from leading technology and trade publications and blogs.
One of its signature events is Pitch, a competition named as one of the best start-up competitions in the world by Forbes. A Shark Tank-type of event, it is open to any Collision start-up that has received under $3 million in funding. Out of more than 600 startups that pitched over three days, three finalists had three minutes to present in front of a judging panel of investors, influential media, and thousands of attendees.
Collision isn't a 9-to-5 kind of conference, so during the Night Summit, the networking truly began after the stages were cleared and the speakers, investors, start-ups, and other attendees made their way to the local bars and clubs for NOLA pub crawls.
The conference is gearing up for big changes in 2019: Organizers announced a relocation to Toronto, which founder Paddy Cosgrave called "a bigger and more globally connected home."
Previous: #7 International Woodworking Fair
Next: #9 No Barriers Summit

A version of this story appeared in the Winter 2018 issue of BizBash.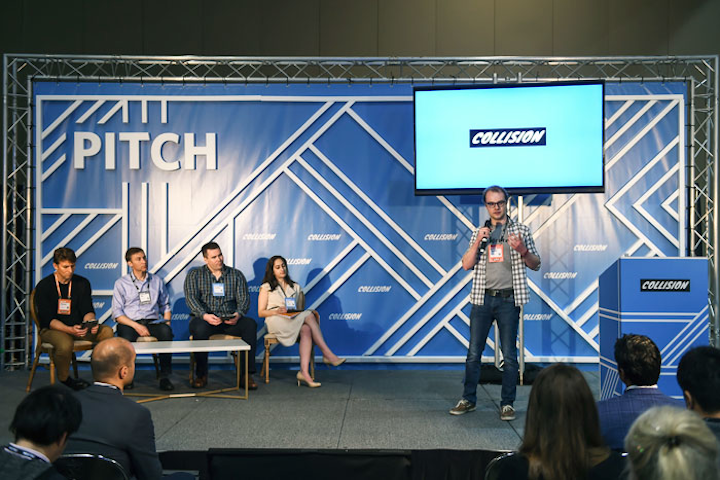 Photo: Stephen McCarthy / Collision / Sportsfile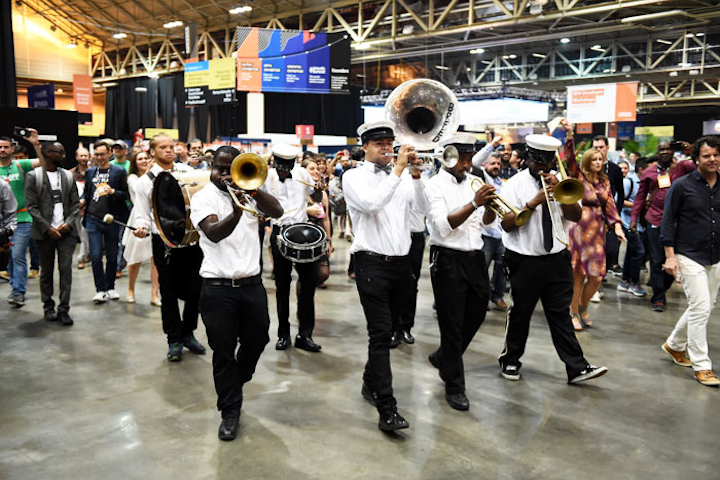 Photo: Stephen McCarthy / Collision / Sportsfile
Featured Venues/Suppliers: