Washington's Top Trade Shows, Conventions & Meetings 2008
September 26, 2008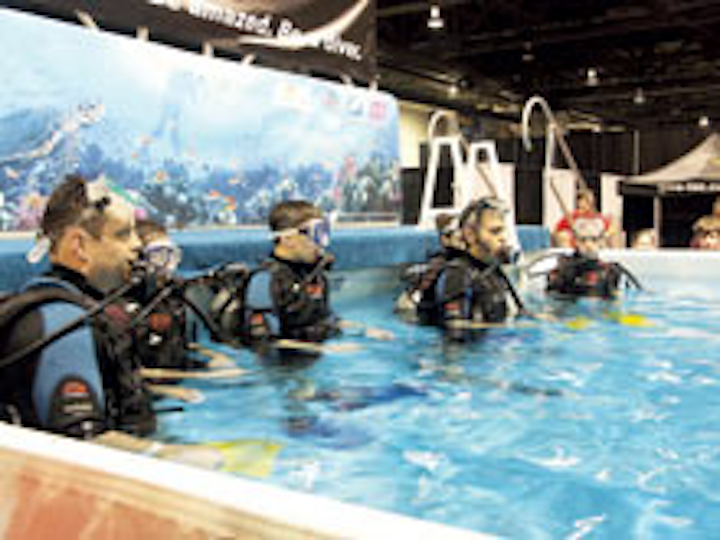 Photo: Courtesy of Adventures in Travel Expo
1. Washington Auto Show
More than 700 new vehicles from 42 automakers will be on display at the Walter E. Washington Convention Center from February 4 to 9. Show director Bob Yoffe and producer Gerry Murphy oversee the event, which draws thousands of visitors and is sponsored by the Washington Area New Automobile Dealers Association.
2. NBC4 Health and Fitness Expo
More than 85,000 people attended this public event on January 13 and 14. It featured free health screenings, as well as activities like yoga and rock climbing. Penny Niemen of Network Events is producing the 16th annual expo, which will run January 10 to 11 at the Walter E. Washington Convention Center.
3. Washington Boat Show
The 48th annual edition of the region's largest boat show, planned by T.J.S. Productions, is expected to draw more than 60,000 attendees during its run from February 19 to 22. More than 500 new maritime products are displayed across 350,000 square feet of exhibit space at the Walter E. Washington Convention Center. 
4. Congressional Black Caucus Foundation Annual Legislative Conference
This meeting addresses issues facing African-Americans and features fund-raisers, concerts, book signings, and networking events. More than 18,000 people were expected to attend the September 24 to 27 event at the Walter E. Washington Convention Center.
5. Washington Home and Garden Show
The biggest home and garden show on the East Coast will feature more than 800 booths, thousands of products, and millions of flowers at the 49th annual show, March 18 to 22 at the Walter E. Washington Convention Center. Planned by T.J.S. Productions, the event is expected to attract 20,000 visitors.
6. Association of the United States Army Annual Meeting & Exposition
More than 20,000 visitors, including many active, reserve, and guard members of the Army, are expected at the Walter E. Washington Convention Center from October 6 to 8. The members-only event features exhibitions, social events, and a 10-mile road race.
7. Adventures in Travel Expo
More than 17,000 adventure lovers attend this annual travel show at the Walter E. Washington Convention Center. The 2008 event featured an aerial zip line and a ropes course. The show, produced by director Melanie Flavin of Adventures in Travel Expo, will return on February 21 and 22.
8. Smithsonian Craft Show
This juried exhibition and sale of contemporary American craftwork has raised more than $8 million for the Smithsonian since 1966. The show takes place at the National Building Museum and drew 10,000 visitors in 2008. Produced by the Smithsonian Women's Committee and program coordinator Heidi Austreng, the 2009 event is scheduled for April 22 to 26.
9. Washington Craft Show
The 20th edition of this show comes to the Walter E. Washington Convention Center November 7 to 9. More than 190 artists and artisans are set to present their wares to about 10,000 guests. Elizabeth Kubie, president of Crafts America, produces the event.
10. Washington Antiques Show
The 54th annual Washington Antiques Show will take place January 7 to 11 at the Katzen Arts Center at American University. This year's event drew more than 4,000 visitors. Produced by the Antiques Council association, the show raises funds for Thrift Shop Charities. Visitors can shop for goods as well as view items on display from museums around the country.
11. Washington National Cathedral Flower Mart
This marquee flower show celebrated the centennial of the National Cathedral in May with more than 50 vendors, as well as free concerts and children's activities. The show is organized by the Cathedral's All Hallows Guild, and proceeds support upkeep of the gardens. The next Flower Mart is slated for May 1 and 2.
This story has been corrected to indicate the director and producer of the Washington Auto Show.
Featured Venues/Suppliers: