Chicago's Top 100 Events 2018
The list of the trade shows, galas, meetings, and holiday events that make the most impact in the Windy City year after year.
October 16, 2018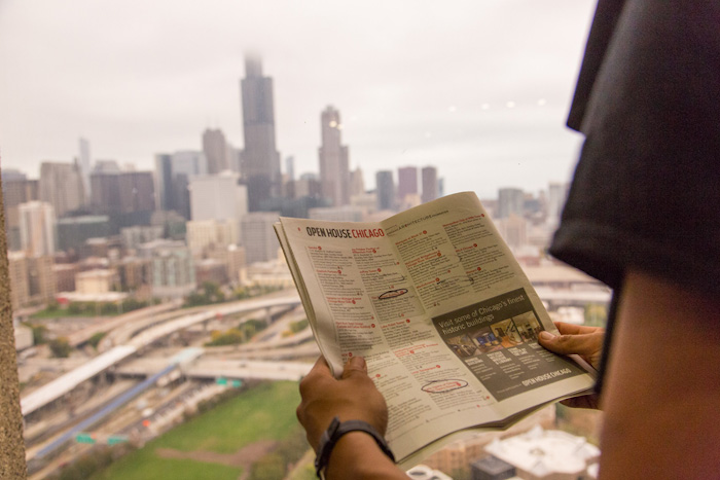 Photo: Jonathan Loic Rogers
Chicago understands the importance of events, making waves for aggressively attracting events from other cities and growing its own concepts that keep the scene lively for locals and visitors alike.
Keeping with the city's tradition of promoting public art, Art on theMart unveiled the world's largest projection displaying digital art at its launch, which coincided with Expo Chicago, this year's top event in the Art & Architecture category.
The Chicago Marathon is among the sports events that draw world-class athletes, and the city is working hard to build its reputation as the destination for large-scale international sporting events. Chicago was the first U.S. city to host the Laver Cup in 2018, a men's tennis tournament between Team Europe and Team World.
This year marks the debut of the James Beard Foundation Awards Gala on Chicago's list. The restaurant industry event has long held down a spot on BizBash's list of Top 100 Events in the United States and formerly on the New York Top 100. But its commitment to Chicago through 2021 earned it a spot here.
Other events new to the list are the Square Roots Festival, which features 70 bands from around the world and supports programming for the Old Town School of Folk Music. The Woman's Board of Rush University Medical Center, which produced a top fashion show for 90 years, has re-focused since last year on a fall benefit to support the expansion of the Rush Education and Career Hub.
To choose and rank the annual events on this list, we look at several factors, including economic impact, buzz, innovation, and an event's prominence within the communities it intends to serve.