2015 Preview: 10 Most Anticipated Washington Venues for Meetings and Events
The conference spaces, eateries, drinking spots, and more to slated to open in Washington for events and entertaining next year.
December 23, 2014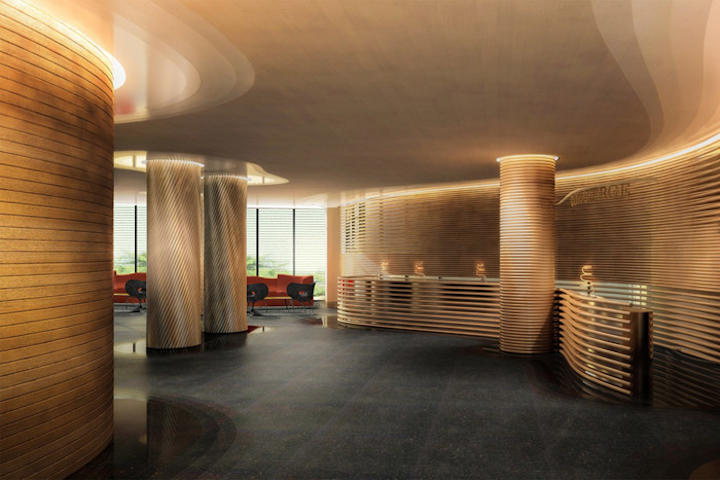 Photo: Courtesy of Watergate Hotel
Looking for a new venue to host your next event? Here are the most anticipated Washington restaurants, corporate event venues, hotels, conference centers, and private and party rooms to open next year. These new and renovated Washington venues can accommodate groups large or small for private and corporate events, conferences, meetings, weddings, business dinners, teambuilding activities, cocktail parties, and more.
1. The iconic, historic Watergate Hotel will reopen in summer after a $125 million renovation by owner Euro Capital Properties. Adding event space is one of the key components of the renovation, and the Watergate Hotel will offer 17,000 square feet of new meeting and event space. The 11 flexible indoor event spaces include several rooms with natural light and river views and an elegant 7,000-square-foot grand ballroom, in addition to a 10,000 square-foot outdoor terrace overlooking the Potomac. The renovation will also add a fine-dining restaurant and a casual restaurant, a whiskey bar, a rooftop venue with fire pits, and a spa and fitness facility. The hotel will have 343 rooms, the majority of which boast Potomac River views.
2. Star chef David Chang will open a Momofuku in downtown D.C. next year. Located in the high-end mixed-use development CityCenterDC, the 4,500-square-foot Washington restaurant will also house a Momofuku Milk Bar bakery. The anticipated opening is spring or summer.
3. The National Children's Museum is moving from its National Harbor location back to Washington, D.C., and is on the hunt for a new space. The museum's goal is to open in its new location in 2015.
4. March 21 is the slated opening date for the George Washington University Museum and the Textile Museum in Foggy Bottom. The six-story museum complex—four above ground and two below—is situated in a new LEED Gold-certified building and the renovated historic Woodhull House, spanning 46,000 square feet. The facility will showcase the Textile Museum's globally recognized collections of more than 19,000 objects, pieces owned by the university and the Albert H. Small Washingtoniana collection of nearly 1,000 objects documenting the history of Washington, D.C.
5. In early January, chef José Andrés will add to his D.C. restaurant portfolio with China Chilcano, a contemporary Peruvian restaurant. Located in Penn Quarter, the restaurant will celebrate Peru's deeply rooted and diverse culinary heritage.
6. America's third oldest, continuously operating restaurant, Tadich Grill of San Francisco, will open a D.C. location in the first quarter of 2015. Located in downtown D.C., this will be the seafood restaurant's second location and the first on the East Coast. Wil Going has been named executive chef of the new Tadich Grill, which will carry over authentic elements from the original like artisan glass, mesquite broilers, wines from California vineyards and white-jacketed servers.
7. The Mayflower Renaissance hotel started renovating its 657 guest rooms in 2014, and the floor-by-floor, $20 million room renovation project is slated for completion in March. The new rooms will be decorated with new furniture, textiles, and fixtures in the bathrooms. The room's wallpaper will bear the signatures of famous Mayflower guests like Amelia Earhart and Winston Churchill.
8. A $15 million renovation for the Embassy Row Hotel, A Destination Hotel, is anticipated to be completed in March. The Dupont Circle property already opened its rooftop terrace and bar this summer, and phase two of the renovations will add 6,250 square feet of event space. The renovations will also encompass all 231 guest rooms. The hotel will also add a new restaurant and cocktail lounge, a revamp of the fitness studio and the addition of a new coffee shop.
9. A 168-room Hampton Inn & Suites is slated to open in the summer at the intersection of 1st and N Street SE in D.C.'s Navy Yard neighborhood. With views of the stadium, the U.S. Capitol and the Anacostia River, the rooftop will include event space. The 13-story building is anticipated to earn LEED Gold certification.
10. Jeremiah Langhorne, former chef de cuisine for Charleston's McCrady's, will open his own restaurant in D.C.'s historic Blagden Alley in Shaw this spring. The 70-seat restaurant, the Dabney, will include a semi-enclosed courtyard with an open roof. And established D.C. drinking destination the Columbia Room is moving into a space located above the Dabney, with an anticipated opening date of late 2015.
Featured Venues/Suppliers: