A Healthy Way to Get Your Team in Gear for Fall
SpotYoga converts unique spaces for private classes for large parties and corporate clients.
August 19, 2015
SpotYoga offers a healthy alternative to the usual summertime happy hours and client dinners. Repurposing venues, hotel rooftops, and penthouse suites, the fitness company offers private yoga classes for corporate clients and large groups at unique locations throughout New York. Venues include STK's rooftop in the meatpacking district, the Ink48 hotel, and Studio 450, a chandelier-decorated event space in Chelsea, with plans to expand to more locations in the future.
Planners simply need to provide a tentative date and time, a rough estimate of the number of attendees, and the general area of Manhattan that they'd like to hold the event, and SpotYoga will set up the venue space and instructors based on the group's needs. Mats, props, bricks, towels, and a juice or water are provided for every member of the 60-minute Vinyasa classes. The staff can also arrange for a juice or tea bar to be available on site.
Group rates vary by number of attendees and start at $350 for five to 10 participants. The rates are also subject to change according to venue. In addition, individuals can book classes at locations such as the STK and the City View Penthouse at the Wyndham Hotel for $24.
Photo: Courtesy of SpotYoga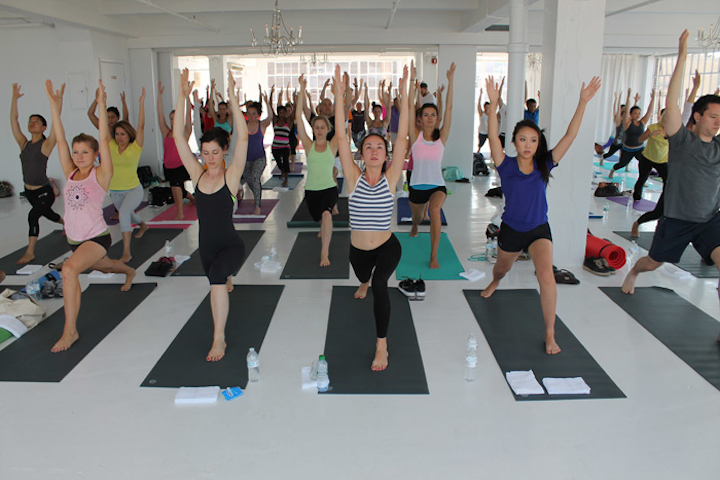 Photo: Courtesy of SpotYoga
Featured Venues/Suppliers: