This Week In Toronto: Toronto to Host 50th Junos, Power Plant Gallery's Fall Opening, Hockey Hall's After-Hours Series
BizBash's new Toronto column from Calvin Barr covers the week's biggest event news.
September 25, 2019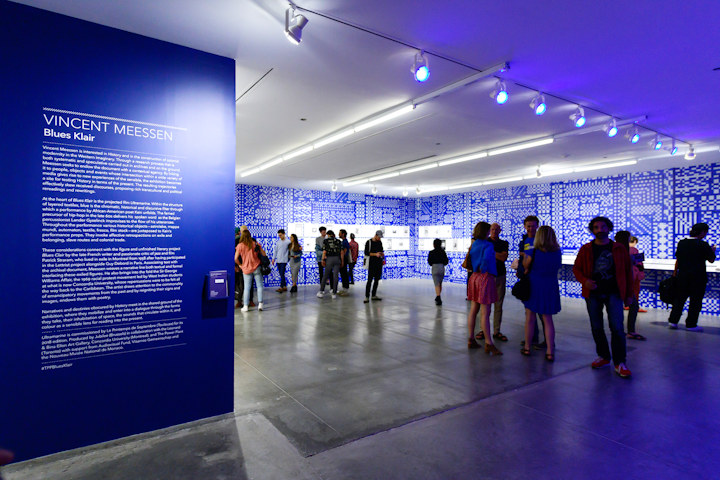 Photo: Henry Chan Jr.
TORONTO—Welcome to BizBash's Toronto-based column, where Calvin Barr covers the week's biggest local news. Got a tip? Get in touch!
Moves and Milestones
Ontario Science Centre will offer free admission from September 28-29 to celebrate its 50th anniversary. Guests are invited to explore the newest exhibits: "MindWorks," a virtual reality exploration of memory, creativity, and cognitive processing, and "Life of the Earth, Death of the Sun," an art installation about climate change. 
In Case You Missed It
Toronto Congress Centre hosted the international Tea Masters Cup September 22 and 23. Sixteen countries have joined the competition since it launched in 2013, with the Tea and Herbal Association of Canada bringing the event to the country for the first time. The roster featured two new contests on tea preparation and tea mixology, while the annual coffee and tea trade show exhibited leafs and brews from vendors from all over the world.
News
The Power Plant Contemporary Art Gallery fall season opening party took place on September 20. Art installations by Hajra Waheed, Vincent Meessen, Naeem Mohaiemen, and Rashid Johnson will be on display through January 5. Toben Food by Design catered the evening.
As the N.H.L. season ramps up, the Hockey Hall of Fame announced three after-hours events coming this fall. On September 26, the venue will hold its first "overtime" party, a "season opener," inviting attendees to spend the evening exploring the museum. TSN contributor Jesse Pollack and DJ Lissa Monet helm entertainment, and catering will be provided by Marigolds and Onions, Mustache Burgers, and Espeto Brazil. Halloween and a country music after-hours parties will take place at the end of October and November, respectively.
Venue Buzz
Oliver & Bonacini hosted a second edition of Drag Me to Brunch at their Yonge and Front Street location, following the first event on August 18. The morning was hosted by Torontonian drag queens Tynomi Banks and Helena Poison, with $5 drinks and an a la carte menu. In Toronto, recurring drag brunch events also happen at Glad Day Bookshop, Gladstone Hotel, and the Drink.
A Turn of Events
CBC: Toronto will host the 50th Juno Awards in 2021, marking the first time the event will take place in the city in 10 years. The show is slated for March 28, 2021, at the Scotiabank Arena. 
Overheard
"Every community, organizer, and promoter has to make hard decisions about what they're willing to sacrifice when planning any event. But it's no coincidence that crip, mad, sick, and disabled folks are displaced over and over again when organizers and attendees just accept that venues aren't accessible. We need to be thinking about washrooms, seating and stretching areas, snacks and free water, the overall sensory experience, harm-reduction supplies, as well as the presence of personal care and other types of volunteer support."
—NOW Toronto spoke to Crip Rave co-founders Renee Dumaresque and Stefana Fratila about addressing accessibility challenges for people with disabilities who attend dance and live music events. 
On The Scene
The Toronto Biennial of Art kicked off on September 21, with a procession by Embassy of Imagination under the Bentway. 
Let's see what's happening at your events. Tag #bizbashto on Instagram.
What's Next?
BookNBrunch, a service connecting book club organizers and event venues, is coming to Toronto on October 6 for the first of four fund-raising events in support of Canadian libraries. The evening, held at Creeds Coffee Bar, will include a full meal, a discussion on Year of Yes by Shonda Rhimes, and a talk by Help Heal Humanity founder Serena Bufalino. Cafe Neon, Eastbound Brewing Co., the Black Canary Espresso Bar, and Marben Restaurant are the Toronto establishments currently listed as BookNBrunch venues.
The 12th annual Unity Festival, Canada's youth hip-hop fund-raising event, will take place September 27 to 29 at Northern Contemporary Gallery. Dance, spoken word, beat boxing, and multidisciplinary performances by students and young people in the Unity Charity program will take place throughout the weekend. The programming will also include a silent disco, a graffiti mural, dance battles, and multimedia art exhibits.