This Week In Toronto: Tourism Toronto Names New C.E.O., TIFF Concludes, Flower Tips at Royal Ontario Museum
BizBash's new Toronto column from Calvin Barr covers the week's biggest event news.
September 18, 2019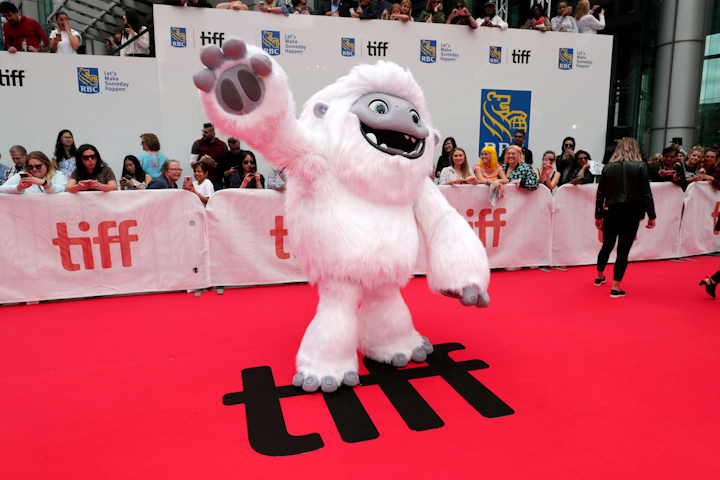 Photo: Eric Charbonneau
TORONTO—Welcome to BizBash's Toronto-based column, where Calvin Barr covers the week's biggest local news. Got a tip? Get in touch!
Moves and Milestones
Tourism Toronto has named Scott Beck president and C.E.O. Beck was previously president and C.E.O. of Visit Salt Lake and will begin his new role on October 15. He also served on the executive committee of Destinations International for six years. While working for Ocean Properties Ltd., he took part in a task force developing the company's Canadian affiliate, Atlific Hotels, in British Columbia and Alberta.

In Case You Missed It
The 44th edition of the Toronto International Film Festival ended on Sunday. See BizBash's coverage of the most exciting parties, lounges, and activations during the 11-day festival, from brands including Twitter Canada, Bell, R.B.C., and Bubly.
News
On September 10, the Royal Ontario Museum hosted a floral arrangement talk led by New York's Metropolitan Museum of Art's chief florist Remco van Vliet. The third-generation floral designer from the Netherlands discussed key influences behind his life's work and led an on-stage arrangement demonstration that included hydrangeas, lilacs, alliums, and dahlias. For prospective florists, he revealed that he refuses to work with event team members who leave floral knives lying around, drawing laughs from the crowd. Floral displays were prepared throughout the venue for the occasion.
Haviah Mighty was awarded the Polaris Music Prize at a gala at the Carlu on Monday. Hosted by CBC Music, the event recognizes albums released by Canadian musicians, ultimately compiling a shortlist considered by 11 jurors from media outlets across the country. Mighty will be the first winner to have a poster of their winning album, 13th Floor, turned into an outdoor mural at Granby Street; adjacent to the landmark downtown mural paying tribute to music legends such as Ronnie Hawkins, Glenn Gould, and Oscar Peterson. Polaris Music Prize plans to commission a new mural honoring each year's winner.
Venue Buzz
Toronto Life: Pétros 82, a Greek restaurant and lounge from Peter Eliopoulos, has opened at Hotel X. The 10,000-square-foot space seats 160 guests in a main dining room and holds 100 for receptions in a private dining area. A 50-seat patio that overlooks Stanley Barracks will open in the spring.

A Turn of Events
Toronto-based company First to Find will host a monthlong, citywide scavenger hunt beginning September 21. Singles, couples, families, and groups can sign up to follow a series of clues touring them across the 6ix, with a $25,000 cash prize up for grabs.
Overheard
"I was fortunate enough to go over to Africa with [Masai Ujiri] for a couple of his Giants of Africa camps this summer. I think that's where he probably saw me in my element, coaching those kids. I've been fortunate enough to get a little time on the court with the Raptors players over the past two years. Nothing crazy, just helping put them through workouts. Basketball is in my DNA and it probably shows when I'm out coaching."
—Brittni Donaldson spoke to CBC about becoming the Toronto Raptor's newest assistant coach, and the N.B.A.'s 10th-ever female assistant coach. 
On The Scene
Glisse on Ice, a Toronto-based figure skating entertainment agency, featured performers in life-size snow globes at the TIFF premiere of The Burnt Orange Heresy, starring Mick Jagger. The event took place at Roy Thomson Hall. 

Let's see what's happening at your events. Tag #bizbashto on Instagram.
What's Next?
JFL42 is slated to bring some of comedy's biggest stars to the city starting Thursday, but another comedy event will highlight local talent. The Theatre Centre will launch Comedy Is Art, an event aiming to connect aspiring and established Canadian comedians, at its Queen West venue from October 1 to 5. The event will have eight shows with more than 40 performers including CBC's Tallboyz, Fringe Festival winner Courtney Gilmour, and Nelu Handa, creator of Yas Queen.
Mobile technology conference Soti Sync 19 will take place October 7 to 10 at the Fairmont Royal York. A mobile solutions provider, Soti invites attendees for a series of keynote lectures on the future impacts of mobile technology, and how the company's latest technology plans to address them. Former U.S. Vice President Al Gore is scheduled to speak at the event.