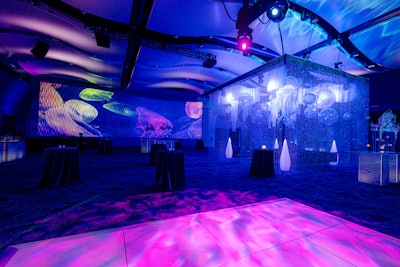 ATLANTA—For this year's Atlanta Pride—one of the oldest and largest Pride festivals in the United States, which ran from Oct. 14-15—organizers wanted to make a splash with the official kickoff event. Designed by YES Event Designs, the Oct. 13 gathering at the Georgia Aquarium immersed guests in a vibrant, fantasy-like environment that offered a futuristic take on an under-the-sea theme.
The team was inspired by the venue, of course, but also by a previous Atlanta Pride kickoff event YES Event Designs had worked on in 2011. "That party featured a jellyfish-inspired theme—but for this event, the direction took us to the future," explained Cathy Taylor, president of the Georgia-based event design company. "The party was meant to feel like an upscale, underwater boutique hotel."
Taylor acknowledges that underwater themes can easily become "kitschy and expected," so she worked to draw inspiration from more unexpected places, like scenes from the Avatar movie and the ocean's bioluminescence. "Our goal was to create an iconic party for the LGBTQ+ community," said Taylor, adding that the event also coincided with National Coming Out Day. "People came from all over the world to enjoy this event and the rest of the weekend's festivities."
Keep scrolling for a deep dive into the "submerged iridescent fantasy," as Taylor described it.
VENDORS:
Catering: Wolfgang Puck Catering
Event Design and Creative: YES Event Designs
Lighting and AV: Active Production and Design
Photography: Vosamo Photography
Venue: Georgia Aquarium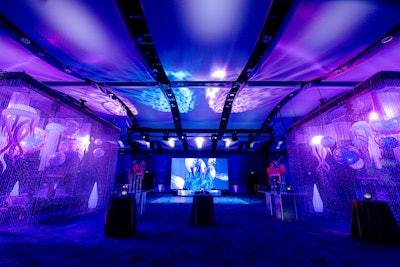 Photo: Vosamo Photography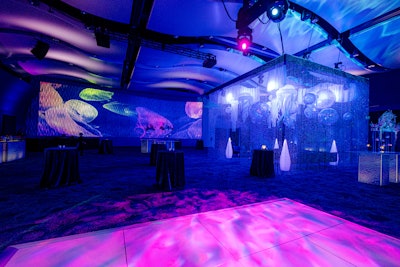 Photo: Vosamo Photography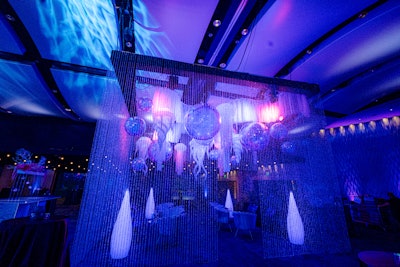 Photo: Vosamo Photography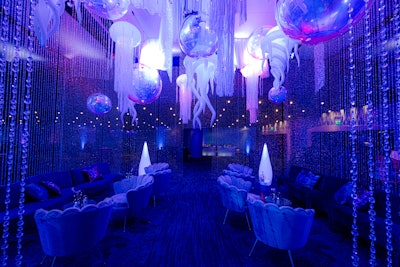 Photo: Vosamo Photography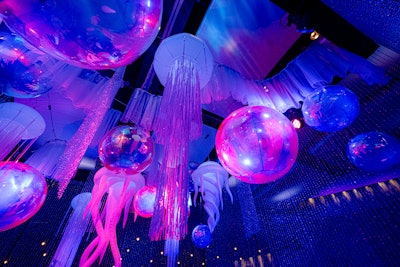 Photo: Vosamo Photography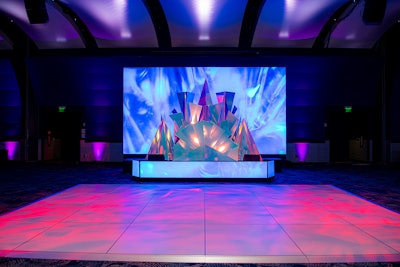 Photo: Vosamo Photography
Photo: Vosamo Photography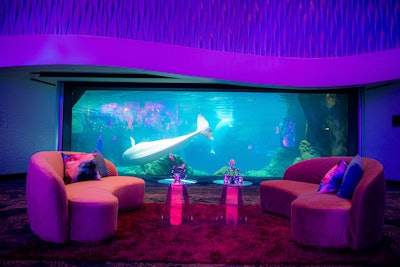 Photo: Vosamo Photography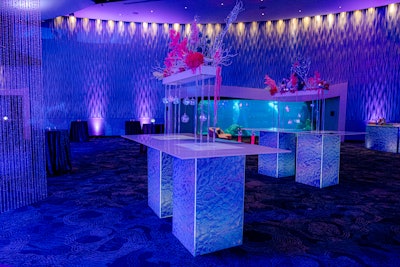 Photo: Vosamo Photography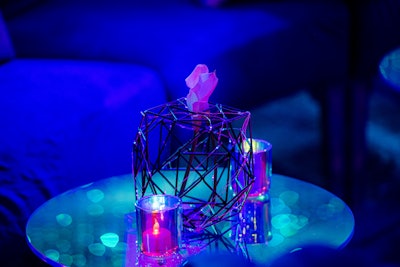 Photo: Vosamo Photography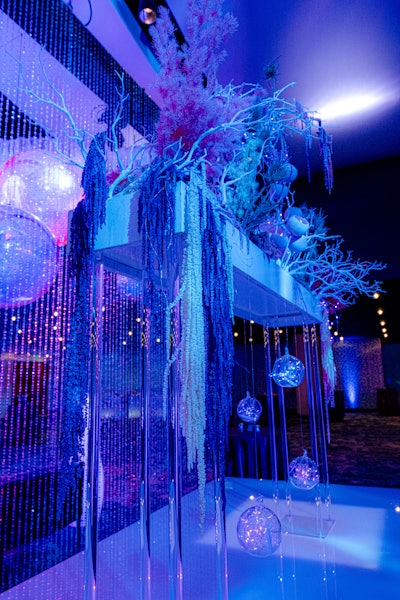 Photo: Vosamo Photography