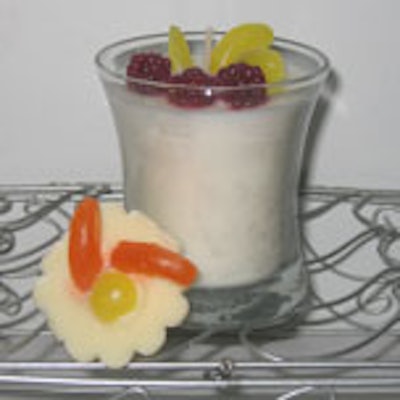 In October
Natty Products
released a line of hand-poured soy candles spiked with the scents of popular cocktails.
Natty Soy Candle Fusions
are made with biodegradable soybean oil, so they burn cleaner than their paraffin wax counterparts. Choose from Lime, .phpberry Cooler, and Fuzzy Navel scents, available in 7.5-ounce containers for $15.95 each. The California-based company ships anywhere in the United States and offers discounts on large orders. The company also offers a line of dessert candles with Oatmeal Raisin Cookie and Lemon Cheesecake scents. Natty can print an event's name, a company logo, or promotional text on a gift tag with ribbon.
—
Vanessa Goyanes
Posted 11.11.05