Gilt City Creates Preview Party to Give Miami V.I.P.s First Dibs at Warehouse Sale
November 18, 2011
Gilt City, the local-deals subsidiary of online luxury retailer Gilt Groupe, added a V.I.P. preview party to its warehouse sale at the
Miami Event Space
. More than 100 people attended the event Friday night, most of them members of the press, plus more famous faces like musician and producer Emilio Estefan, for cocktails and a chance to buy some of the 1,000 deeply discounted apparel items and accessories up for grabs before doors opened to the public on Saturday.
"The V.I.P.s enjoy a more exclusive sale that is less crowded. So this was more like a cocktail party," said Cara Crowley, Gilt City's manager of events for the East Coast. "We had a great turnout and everyone was shopping. So we'll definitely do this again."
Sponsor Brugal Rum served cocktails and Mama's On Wheels provided small bites such as ceviche for the preview party. Guests could take a break from shopping by lounging on furniture from Lavish Event Rentals in the courtyard and listening to tunes from DJ Johnny the Boy. Range Rover displayed its newest vehicle, the Evoque, both inside and outside the venue.  
Organizers set up a large screen to display a live stream of tweets about the party that used hashtags such as #raidthewarehouse. "It makes it more interactive when people see their tweets on the big screen," Crowley said.  
For the public event on Saturday, Gilt City sold tickets for four designated arrival times in an effort to reduce congestion. More than 700 people stopped by between 10 a.m. and 6 p.m., keeping the sale crowded throughout the day. Shake Shack served chocolate and banana custard to guests, and Brugal Rum returned with cocktails.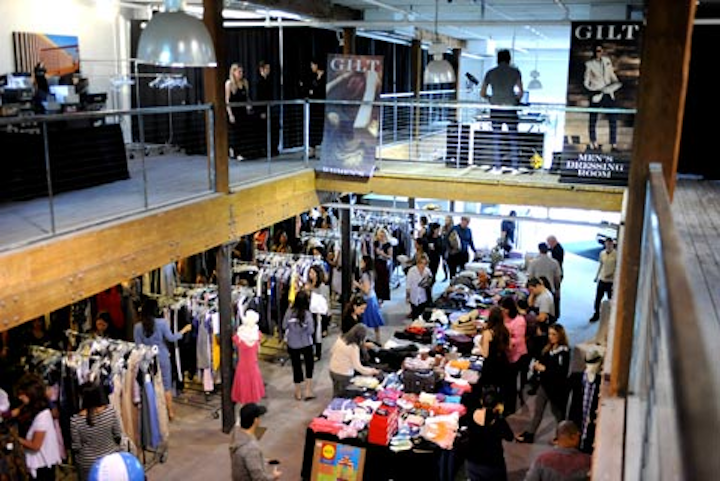 Photo: World Red Eye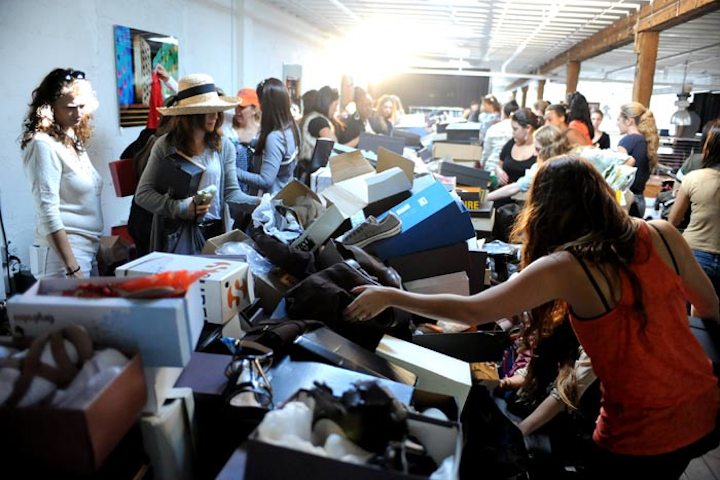 Photo: World Red Eye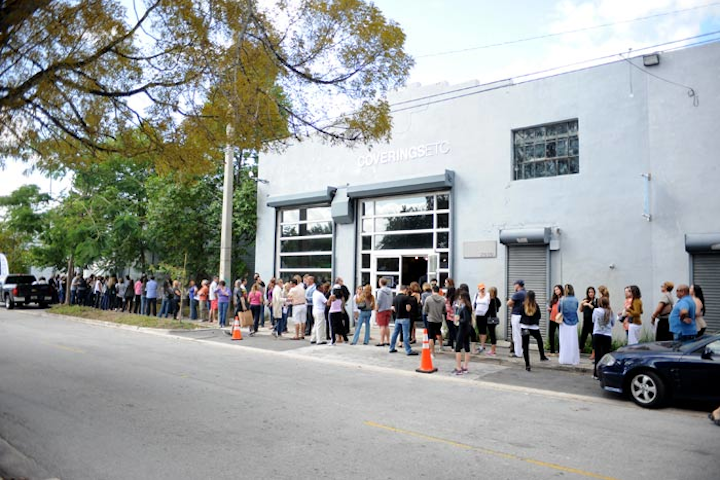 Photo: World Red Eye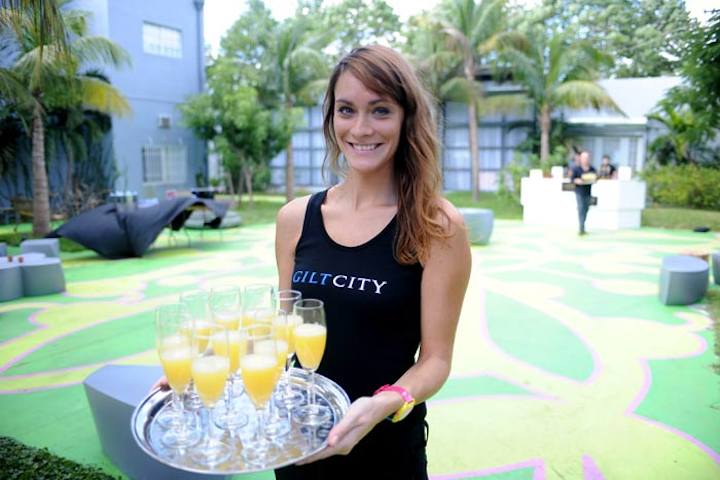 Photo: World Red Eye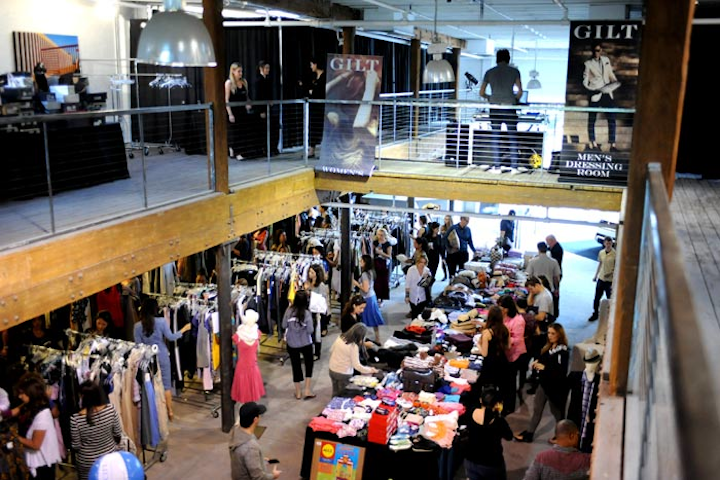 Photo: World Red Eye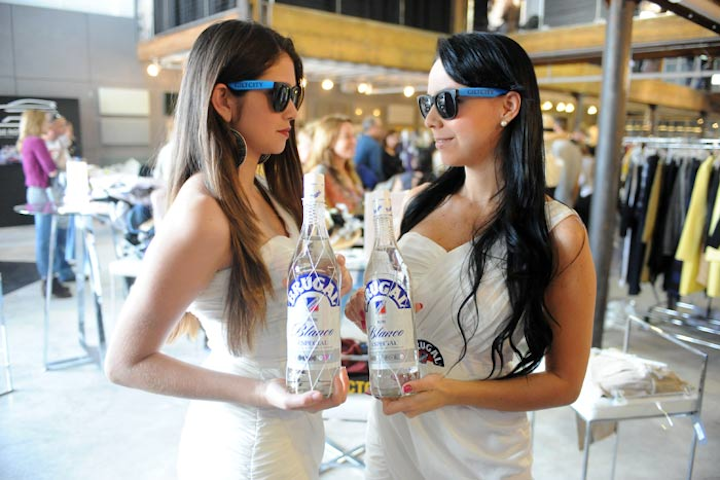 Photo: World Red Eye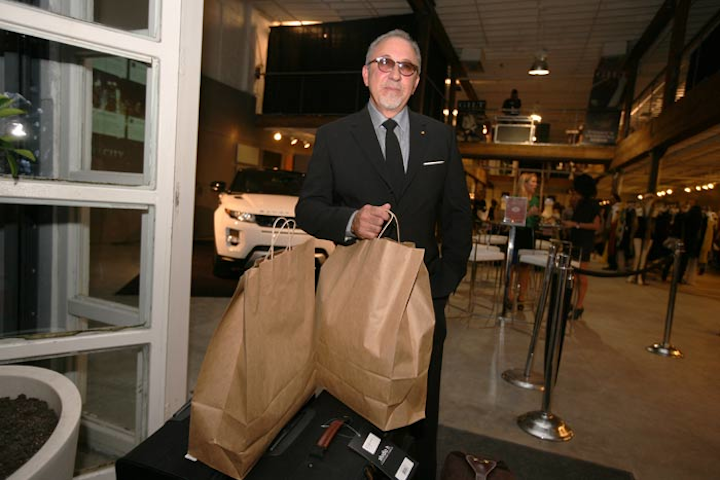 Photo: World Red Eye
Featured Venues/Suppliers: