Golden Globes Preview: Abundant Gold Roses, the First Champagne Cocktail, and More
The Beverly Hilton unveiled menu and decor details for the 71st annual award show at a preview in Los Angeles.
January 3, 2014
As award season is about to get underway in Los Angeles, the Beverly Hilton hosted a press preview to unveil some of the major details of the 71st annual Golden Globe awards, which will take place January 12 in the hotel's International Ballroom.
Beverly Hilton executive chef Suki Sugiura, executive sous chef Chris O'Connell, and executive pastry chef Thomas Henzi presented the menu that 1,300 Hollywood's A-listers will dine on during the show, hosted by Tina Fey and Amy Poehler.
Sugiura explained that this year's menu is inspired by the abundance of California's fresh produce, while also underscoring the reach of the Hollywood Foreign Press. He called it "contemporary global flavors with a California twist." To that end, the three-course meal includes an appetizer trio of grilled eggplant with sun-dried tomato and pine nut hummus on seared tomato; mini sweet pepper with feta cheese, pomegranate, herbs, and California olive oil and grilled pita; and grilled artichoke on multigrain tabbouleh and tahini.
The entrée includes Mediterranean spice crusted braised beef short rib and sautéed smoked filet of Atlantic sea trout with spinach sweet corn ragout and light cream of tomato dill sauce. O'Connell said that sea trout is an unusual choice for a big event such as the Globes. He added, "All the vegetables are California-grown. We don't go more than a 300 to 350 radius from where we are [to source them]."
Topping it all off will be a light dessert of gusto mango on almond sponge cake with crème anglaise—of course, touched with a bit of edible gold dust.
Moët & Chandon, as the official champagne of the show, will pour more than 1,500 Impérial minis, 125 cases of 2004 Grand Vintage Brut magnums, and 150 bottles of Impérial Rosé. It will also introduce the first-ever Golden Globes cocktail, the "Moët Golden Night," created by Aida Mollenkamp. It will be served at the new Golden Globes lounge and is made with Moët Impérial, cardamom syrup, and pear brandy and garnished with a fan of fresh pear slices.
Floral designer Mark Held of Mark's Garden will deck the ballroom with a mix of golden-toned roses and rust-colored calla lilies. Each vessel will be wrapped with metallic fabric for a dramatic effect—and which will "look great on camera as well as on the table," Held said.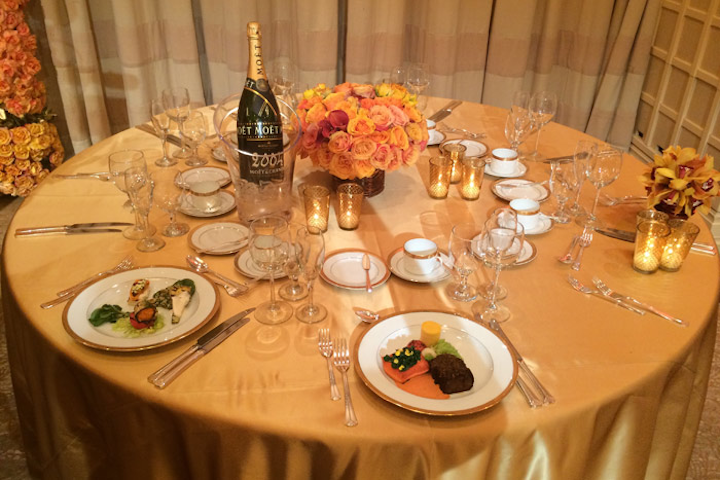 Photo: Alesandra Dubin/BizBash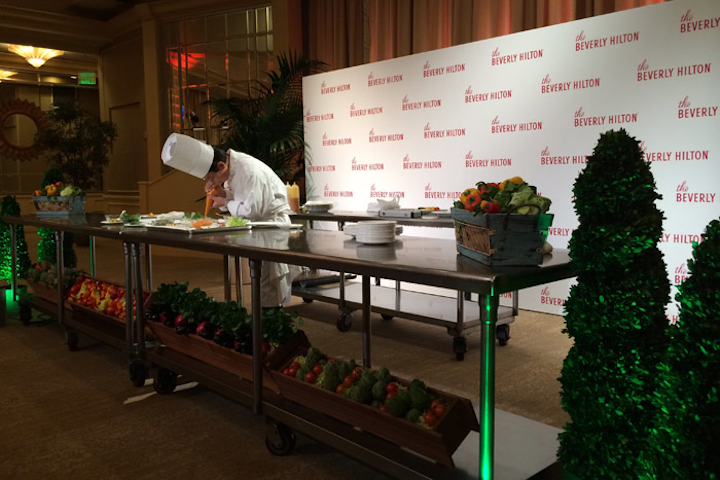 Photo: Alesandra Dubin/BizBash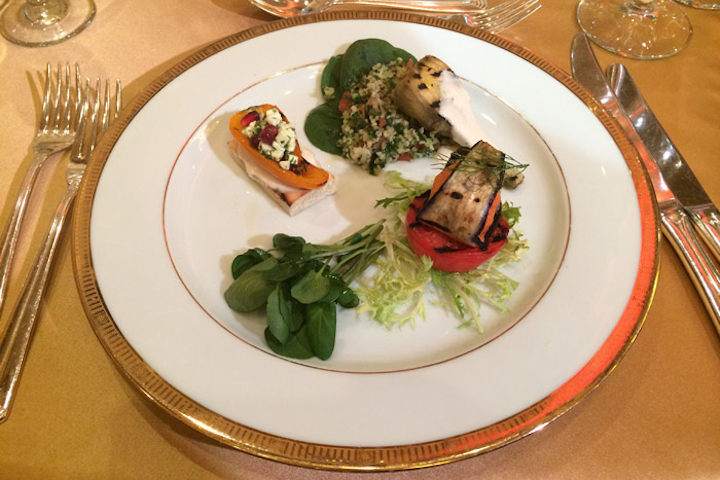 Photo: Alesandra Dubin/BizBash
Photo: Alesandra Dubin/BizBash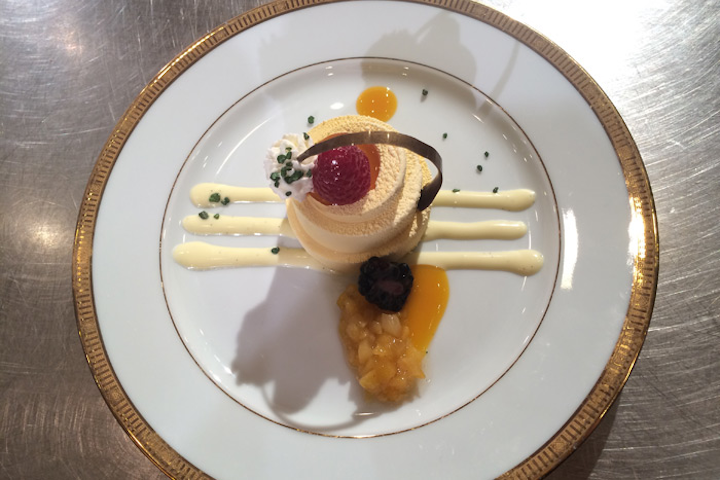 Photo: Alesandra Dubin/BizBash
Photo: Alesandra Dubin/BizBash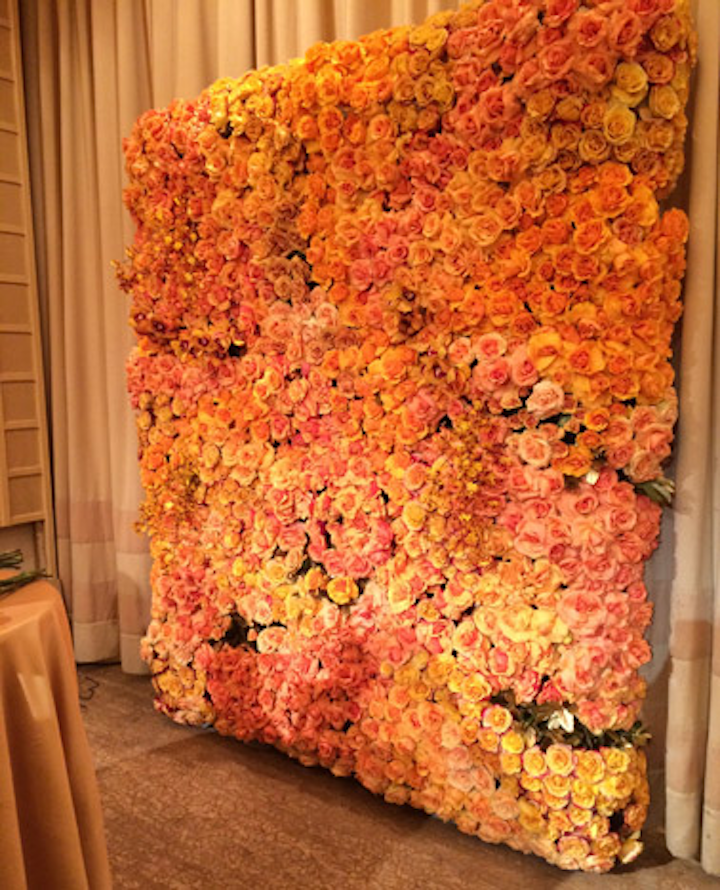 Photo: Alesandra Dubin/BizBash
Featured Venues/Suppliers: