How to Serve Mess-Free Southern Comfort Food at a Cocktail Party
The Washington Winter Show executed a full menu of comfort food at its preview night cocktail party.
January 16, 2014
The Washington Winter Show, a fund-raising antique show benefiting three local charities, adopted a Southern theme for its 59th annual installment last weekend. The event kicked off January 9 with a preview cocktail party for 650 at the Katzen Arts Center at American University, home to the show for the past five years. Executive director Jonathan G. Willen worked with the show's three co-chairs and Susan Gage Caterers to design a menu for the party that would set the tone for the weekend of Southern programming, which included a luncheon hosted by the Lee Brothers (cookbook authors Matt and Ted Lee) and a lecture from Southern entertainment expert Julia Reed.
The night's service began with a selection of six passed hors d'oeuvres including grilled baby lamb chops with garlic and mint aioli, creamed spinach in brioche cups, and toasted pimento cheese sandwiches—the South's take on a favorite grilled cheese. While regional fare like this tends to be heavier than traditional cocktail party menus, Willen emphasized the emotional element that it triggers in guests.
"It's all Southern comfort food that seems very homemade," Willen said. "In fact, people kept coming over to me asking for the menu to be served at future shows."
About an hour into the event, buffet tables on all three floors of the center filled with dishes such as barbecue beef brisket, butter biscuits, cheese grits, and chicken potpie. While some planners might be concerned about serving food so close to the exhibits, the benefits of the position seemed to outweigh the risk.
"When the show first started, we had a dinner in separate room, but by incorporating it to where we are at, it allows guests to eat freely on their own timetable and not ours," Willen said. "You do take a risk, but it's minimal compared to the outcome, which is people mingling with the dealers on three floors because the food is served on each and not just one."
The menu finished with uncommonly served sweet treats such as bourbon balls, chess pie, and salted-caramel brownies—all of which could be easily grabbed on the go while perusing the exhibits or as guests headed out for the evening. Willen's advice: Keep it bite sized. "People want a little something sweet, but they don't need an entire piece of apple pie."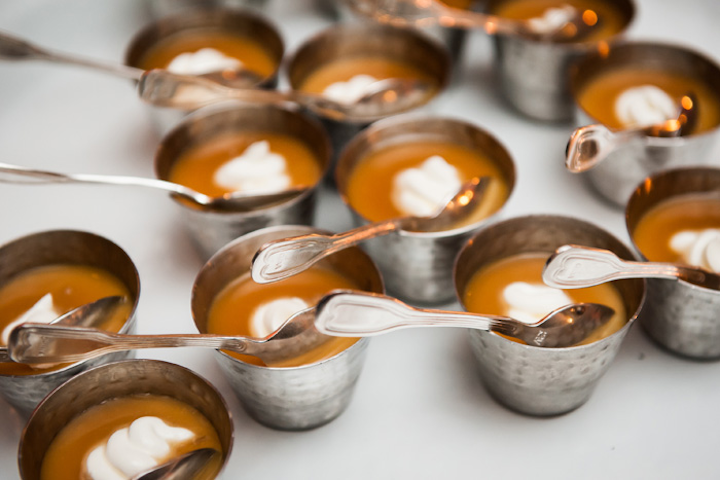 Photo: Erin Kelleher Photography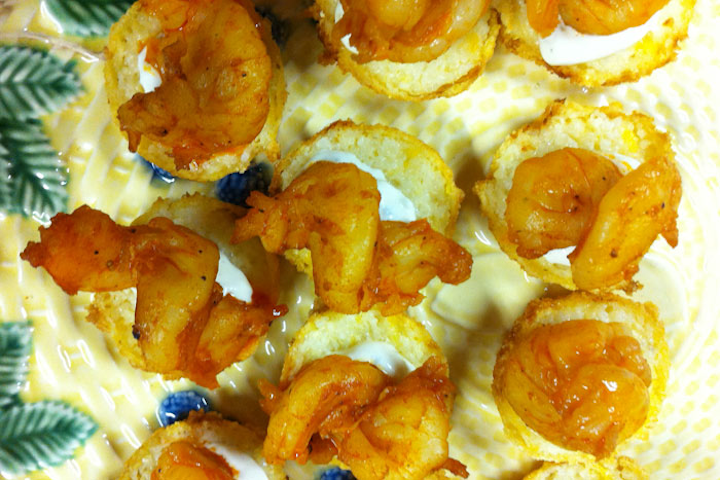 Photo: Erin Kelleher Photography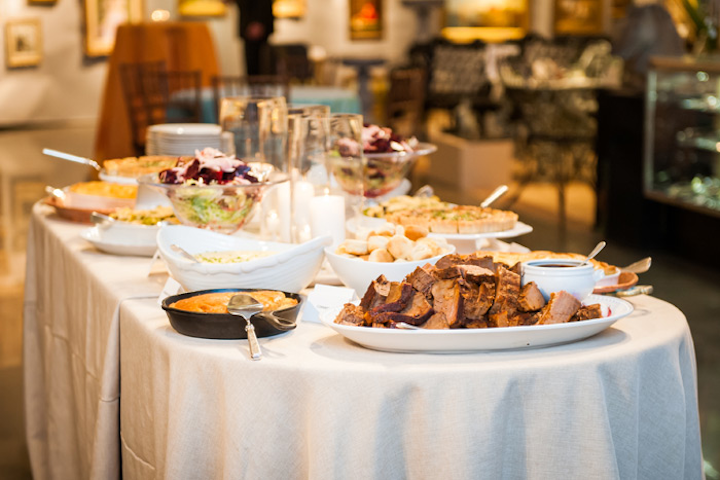 Photo: Erin Kelleher Photography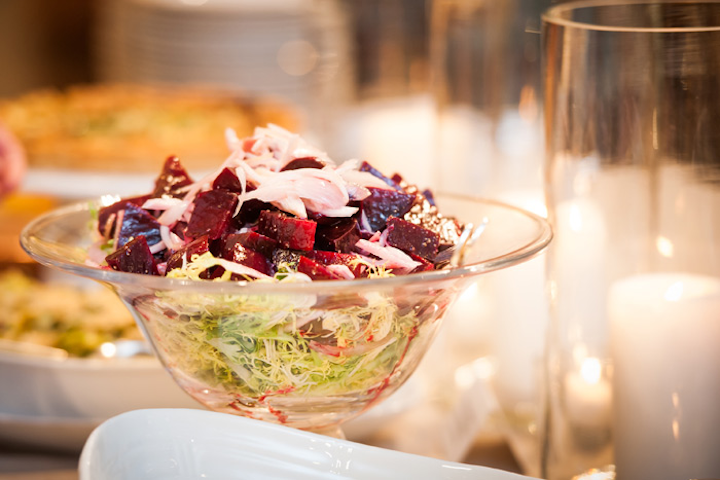 Photo: Erin Kelleher Photography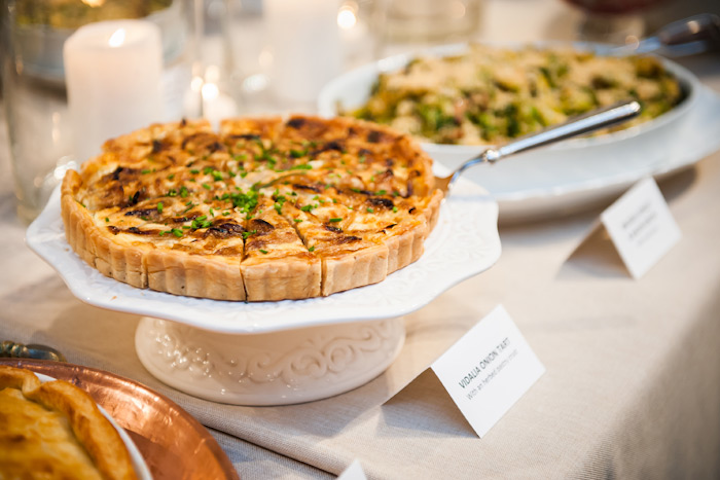 Photo: Erin Kelleher Photography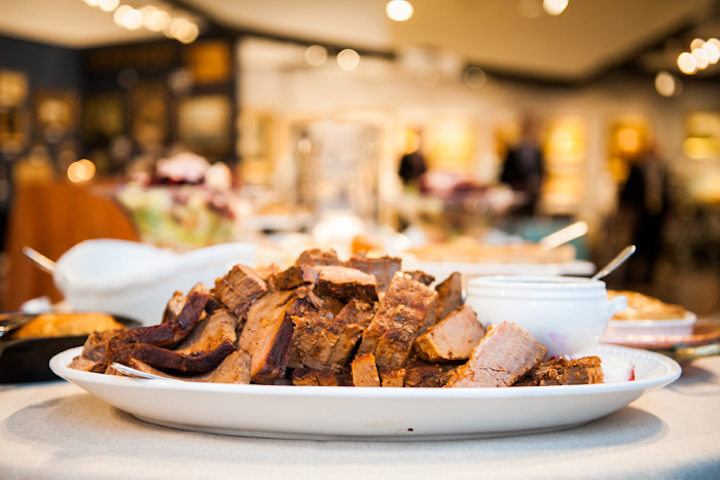 Photo: Erin Kelleher Photography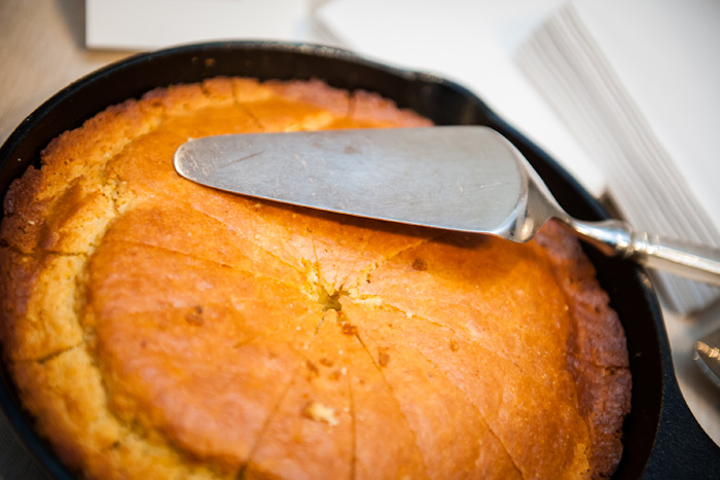 Photo: Erin Kelleher Photography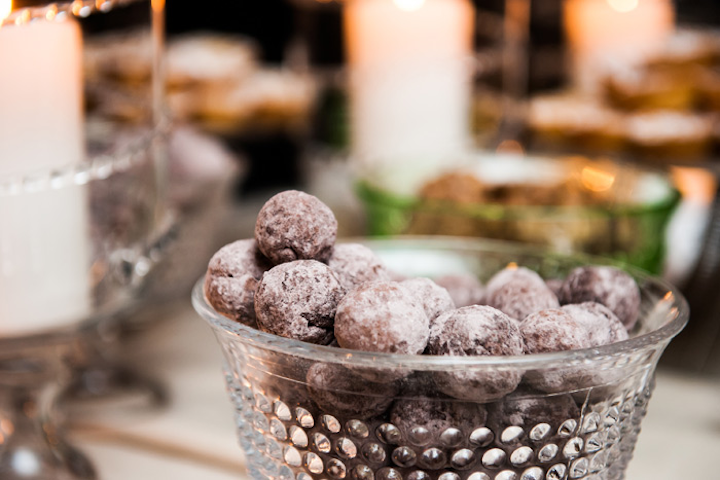 Photo: Erin Kelleher Photography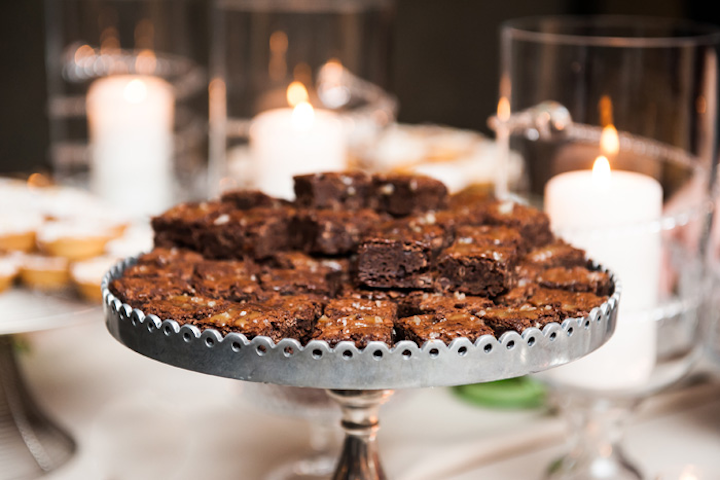 Photo: Erin Kelleher Photography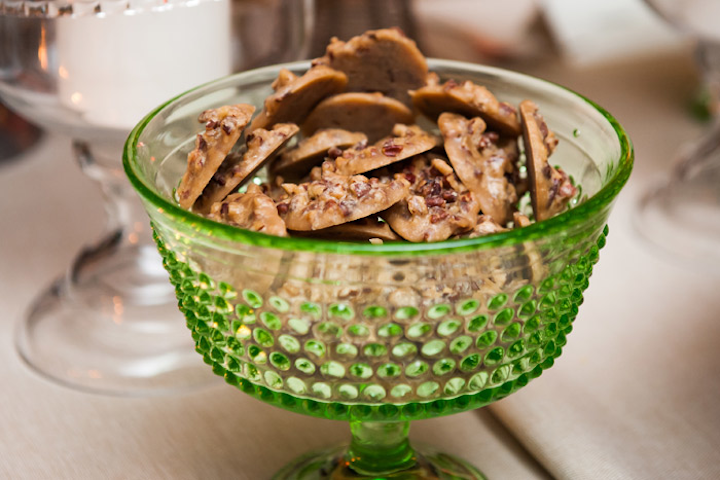 Photo: Erin Kelleher Photography
Featured Venues/Suppliers: