Grammy Awards Preview: Here's a Sneak Peek at the After-Party Menu and Theme
The Recording Academy will serve up New York-inspired dishes and a special anniversary celebration.
January 24, 2018
The Grammy Awards return to New York on Sunday, after 15 years away from the city. To celebrate the event's Big Apple comeback, along with its 60th anniversary, the Recording Academy's official after-party, the Grammy Celebration, will feature a traditional glam theme.
"Since it's our 60th annual Grammy Awards and diamond represents a 60th anniversary, we wanted to keep things classic, simple, and elegant, and place more of an emphasis on the 'sparkle' of this milestone achievement," explained Branden Chapman, the executive in charge of production and chief business development officer of the Recording Academy. "A color palette of black, gold, silver, white, and crystal allows us to honor and celebrate that legacy with the reverence and respect it deserves."
The Recording Academy is producing the party, overseeing entertainment, decor, and other logistics. It will take place at the Marriott Marquis immediately following the award show, which will be held at Madison Square Garden. Nile Rodgers and Chic are scheduled to perform for more than 4,000 guests at the after-party. Entertainment Plus Productions will also oversee the on-stage dance performances during the party.
As for the party's menu, the chefs at the Marriott Marquis are preparing an eclectic mix of four food stations, all inspired by New York neighborhoods. "New York City is the ultimate melting pot, and the diversity of cultures and vast array of cuisine available is one of the many reasons people are drawn to the city," Chapman said. "It has been 15 years since the Grammy Awards have been held in New York, so we wanted to pay homage to some of the foods and unique flavors that make our host city a foodie paradise."
At the Spanish Harlem station, guests will dine on seafood paella with clams, mussels, chicken, and shrimp and mojo-braised pork belly with sweet plantains. Chinatown dishes will include rice noodle and roasted sweet potato salad; Chinese chopped vegetable salad with savoy cabbage, snow peas, radicchio, and a Chinese ginger-mustard vinaigrette; sweet and sour chicken with glazed pineapple on sticky white rice; and chicken lemongrass potstickers. Spicy chicken on a potato bun with a spicy aioli, house-made coleslaw, and mac and cheese will represent Williamsburg. And the Union Square Market station will feature a hot Reuben sandwich with house-made corned beef, Swiss cheese, sauerkraut, and Russian dressing; a prosciutto and cheese bar; rustic potato salad; and a wood barrel pickle sampler.
Finishing off the menu is a Diamond Jubilee-theme dessert selection including peanut butter cake pops covered in coconut, s'mores sticks, rocky road mini cupcakes, New York cheesecake bites, and more.
In past years, the Grammys have been held in the Recording Academy's hometown of Los Angeles, with the awards show at the Staples Center and the after-party at the Los Angeles Convention Center.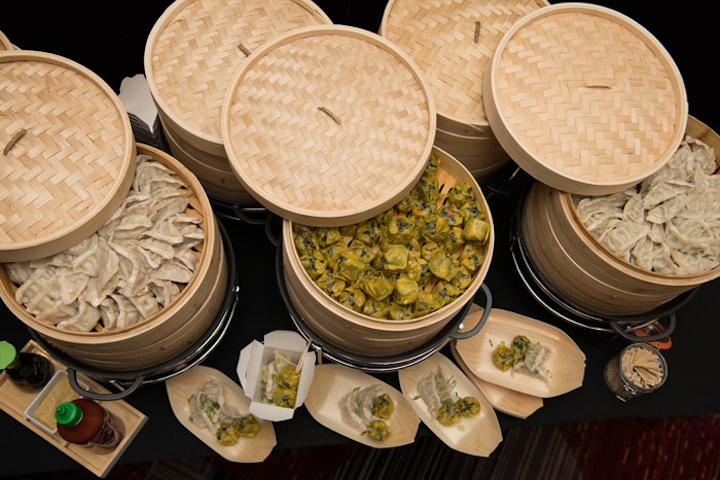 Photo: Julienne Schaer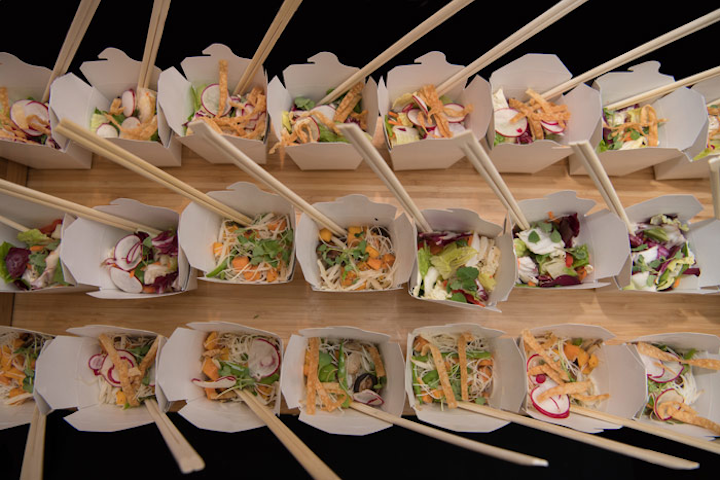 Photo: Julienne Schaer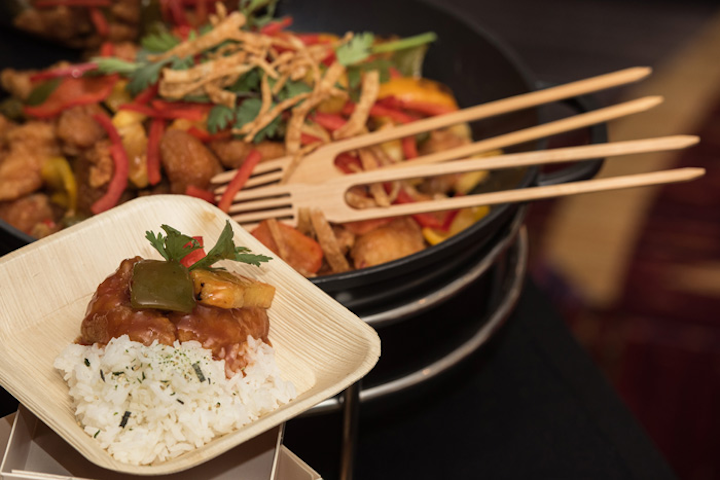 Photo: Julienne Schaer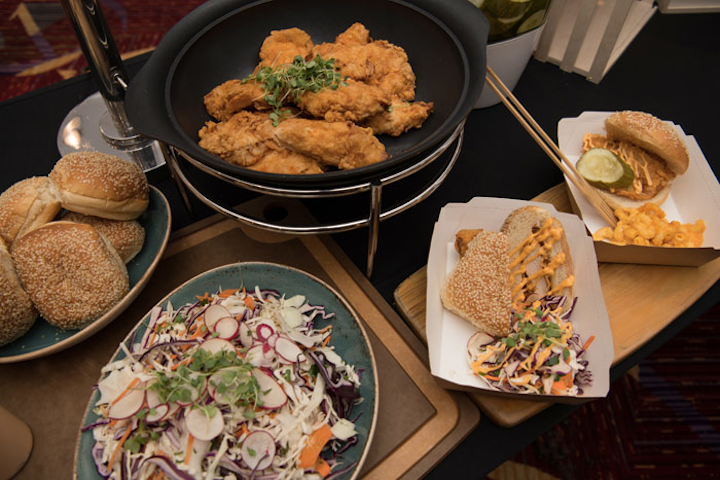 Photo: Julienne Schaer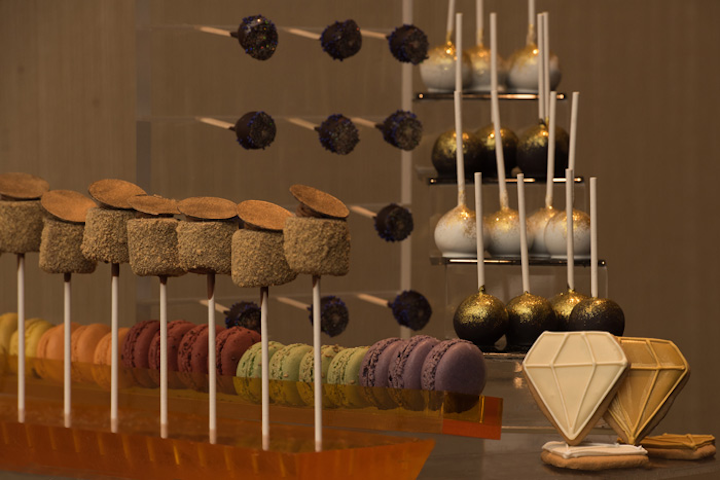 Photo: Julienne Schaer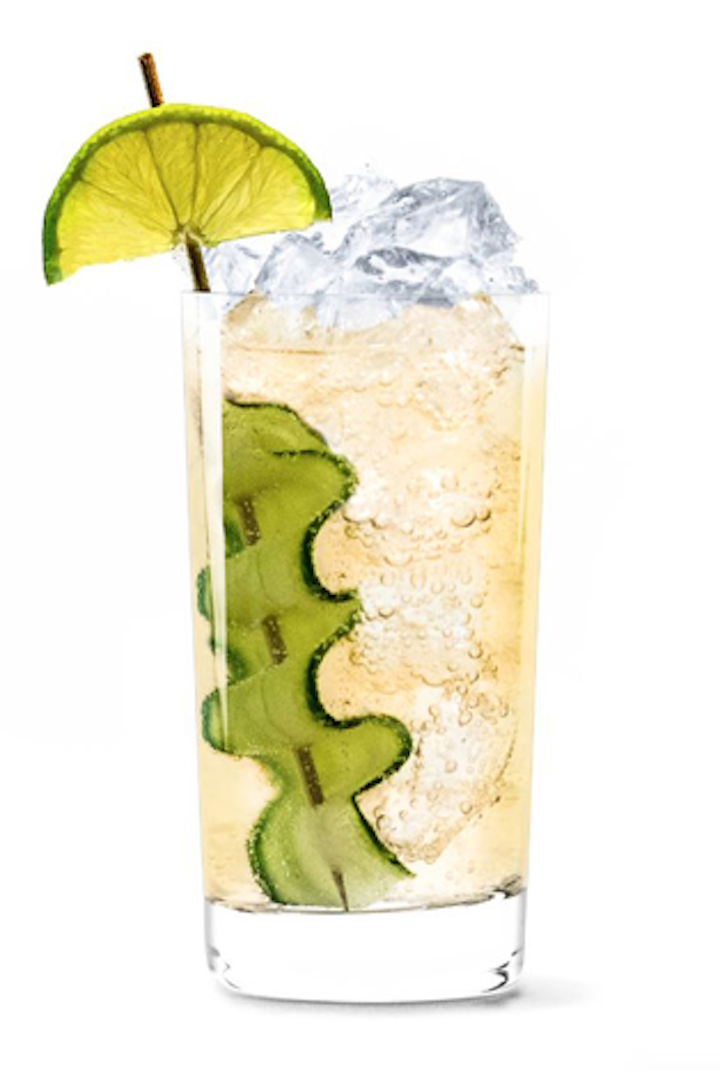 Photo: James Ellington
Featured Venues/Suppliers: