Will Non-Alcoholic Cocktails Become a New Event Trend?
Seedlip, a London-based non-alcoholic spirit brand, aims to make zero-proof craft cocktails cool.
July 19, 2018
Who hasn't indulged in a strong cocktail or two over the years when at an event? And while craft cocktails remain an event-industry mainstay, non-alcoholic cocktails for guests who want to stay sober but still enjoy a sophisticated drink are becoming a growing trend.
Seedlip, a clear, alcohol-free spirit brand, has positioned itself as a pioneer in serving zero-proof cocktails to event guests. The brand, which launched in London in 2015, is giving event planners the chance to work alongside mixologists to make and create memorable drinks that contain no alcohol.
"It was the perfect opportunity to rid the world of poor, fruity, and sweet mocktails and solve the dilemma of what to drink when you're not drinking," said Ben Branson, founder of Seedlip. 
The brand was inspired by Branson's farming heritage and 17th-century apothecaries, which distilled both alcoholic and non-alcoholic herbal remedies.
After researching ancient remedies and techniques, Branson set up his own copper distillery, developing the world's first distilled non-alcoholic spirit. In its first three weeks of bottling, Branson recalls selling more than 1,000 bottles. Now, Diageo has made its first investment in the brand.
Seedlip uses the same processes, equipment, and methods as its alcoholic counterparts; the brand sources herbs, spices, peels, and barks for a six-week process that involves maceration, copper pot distillation, blending, and filtration for each individual ingredient. The company currently producing two flavors: Spice 94 (with all spice, cardamom, oak, lemon, grapefruit, and cascarilla) and Garden 108 (with peas, hay, spearmint, rosemary, and thyme). The herbal mixers then serve as replacements for the usual spirits. For example, Seedlip Garden replaces gin in a gin and tonic.
This has enticed some of the most prominent bars and restaurants across North America to start carrying the brand. The brand has also made appearances at recent high-profile events, including the Power Plant Contemporary Art Gallery's Power Ball in Toronto. 
Chicago bartender Julia Momose, who hated using the term mocktail, coined the term "spirit free" and has developed an entire menu of alcohol-free drinks at the restaurant Oriole and its soon-to-open cocktail bar Kumiko. And in New York, co-working space the Assemblage has a wellness-focused, fully-stocked non-alcoholic bar.
"People are increasingly mindful of what they put in their bodies and where their food and drink comes from," Branson said. "These are all societal shifts that impact whether we want to drink alcohol or not, but with that there has been a more concerted health and wellness focus, which in turn is forcing a recalibration of our relationship with alcohol."
To celebrate this new movement, Seedlip is launching No & Low Cocktail Bar (dubbed Nolo), a global cocktail bar pop-up concept. On July 24 and 25, the activations will come to bars in 15 cities across the world, including Pretty Ugly in Toronto, Trick Dog in San Francisco, and the Walker Inn at Hotel Normandie in Los Angeles. The pop-ups will serve cocktails focusing on the flavor and ingredients rather than the alcohol content.
"It's an opportunity to demonstrate what's possible when inclusivity is the goal and taste-led cocktails are created for both those drinking alcohol and not," Branson said of the pop-up.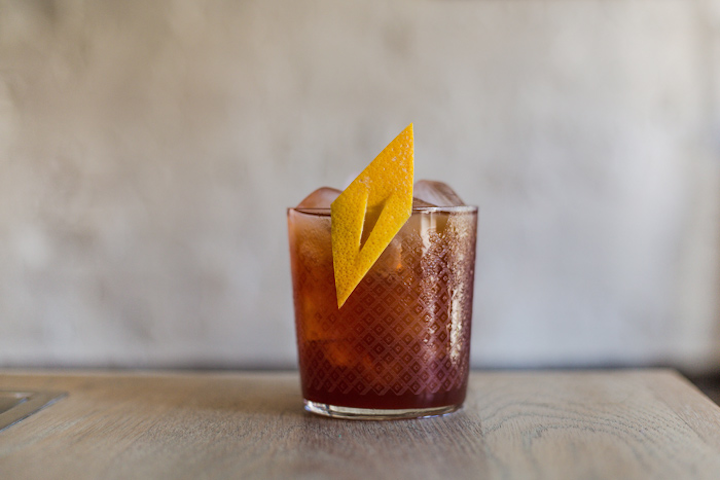 Photo: Alexa Fernando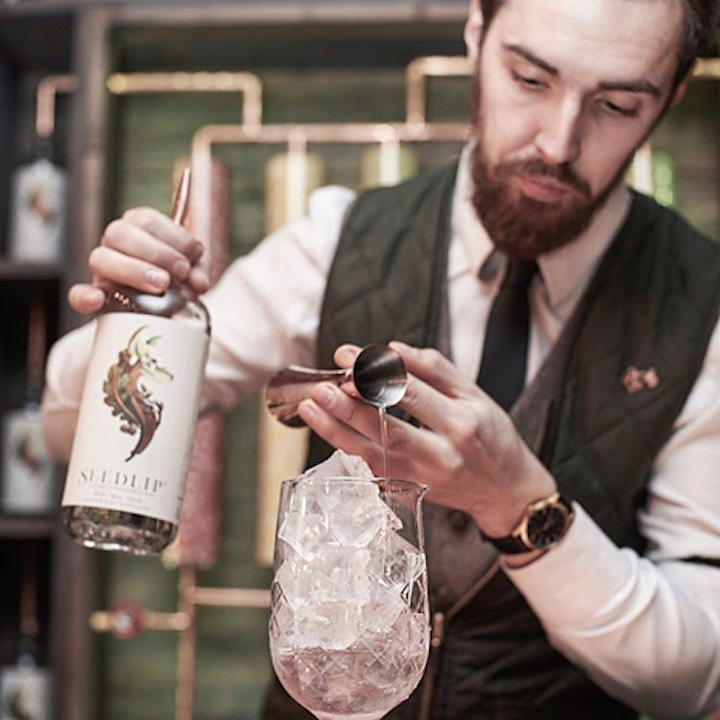 Photo: Courtesy of Seedlip
Featured Venues/Suppliers: