How Denver Is Becoming the Home of the Slow Food Movement
For the second year in a row, Slow Food Nations brought together food-conscious crowds around the city.
August 6, 2018
Slow Food Nations returned to Denver for its second weekend-long festival, attracting more than 20,000 attendees, from July 13 through 15. With a mission to build bridges through connection, community, and advocacy, the sustainable food festival left a lasting imprint, but a minimal footprint on the city.
Inspired by the original Slow Food gathering, Terra Madre, which takes place annually in Turin, Italy, the U.S. version showcased the principles of the movement, which are to prevent the disappearance of local food cultures and traditions and to create interest around the food folks eat, including how their choices affect the world.
"Food matters to everyday life. The details matter. Tactile learning matters. I think what we saw was an opportunity to take those same ideas and translate them into American English," said Richard McCarthy, director of Slow Food USA. "Food is beginning to become important currency and language, and understanding the world around us showed us an opportunity to stage in a place where the mountains collide with the plains, and innovation collides with tradition."
In addition to its unique landscape, Denver was chosen as the group's home base because it's not the typical choice for such a large-scale operation. "We were attracted to Denver because of the leadership, the collaborative spirit, the fact that it is accessible to all of North America, and culturally, because it is not on the coast where you would expect us to be," McCarthy said. "And that's the most powerful communication to the rest of the country—that you, too, can do this. Come to Denver and see how a relatively young and not huge collective has rallied around food as a tool to build community and commerce."
The nonprofit, which is comprised of six members in the U.S., translated the Slow Food fest idea to a smaller stage with help from its international colleagues. "There was a lot of coordination between us and the international teams, aligning important themes and the global campaigns," said Krista Roberts, director of Slow Food Denver and event director for Slow Food Nations. "We relied heavily on our communications teams to make sure we were moving in the right direction."
Program offerings ranged from ticketed events and seminars to sit-down dinners with chefs to free, open-to-the-public events, including summits on biodiversity, the #MeToo movement, the effects of natural disasters, regenerative agriculture, and more. Hands-on seminars featured oyster tasting, local salumi production, slow wine, and endangered honey. "Our mission is good, clean food for all, and it is always a challenge when working with white-tablecloth restaurants or ticketed events that cost a lot of money. To balance that with free events is a challenge that requires creativity and strong partners," McCarthy said.
Symbiotic Event Services handled the eco-friendly production, event company Two Parts curated the food and beverage programming, and Larimer Square partnered with restaurants to host seminars and demos. Plus, more than 24 tastemakers banded together to form the "Kitchen Cabinet," an advisory board of ambassadors, including chefs, marketing professionals, and organizations, who helped festival organizers.
This year's theme, "Food for Change," also spoke loudly to brands, like Danone North America, which sponsored the livestreaming of various talks throughout the weekend. "We decided to sponsor Slow Food Nations and work with organizers to ensure talks could be livestreamed throughout the weekend because we recognize our global food system needs repair," said Deb Eschmeyer, vice president of communications and community affairs for the food and beverage company, "and we want to engage people to create interest in the food they eat, where it comes from, and how our food choices affect the world around us."
Throughout the festival, Slow Food Nations adhered to its core value: waste elimination—an issue that McCarthy and Roberts say is a huge problem with food festivals of this size and larger. In addition to filling stations, monitored trash, composting, recycling receptacles, and branded tumblers and totes for reuse, the fest concluded with its Zero Waste Family Meal.
At the event, ticketed patrons gathered at unassigned picnic tables to consume all of the food waste produced by the seminars, demos, and tastings in an effort to illustrate the power of cooking and community. "We got a group of chefs on board to capture food throughout the festival, which would have otherwise gone to waste, and then on Sunday, we arranged a family-style meal to celebrate the end of the festival and food with dignity, bringing people around the table together," Roberts said. "Our hope is that people will see this, and that maybe this will become a trend."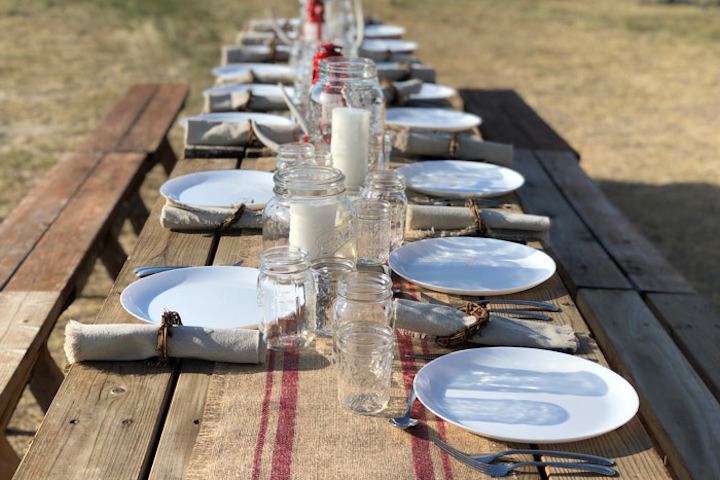 Photo: Courtesy of Savory Institute
Photo: Courtesy of Caroline Grace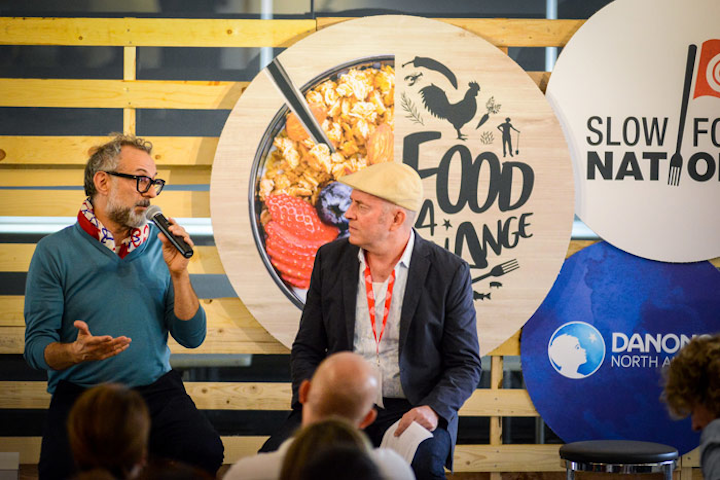 Photo: Courtesy of Danone
Photo: Courtesy of Slow Food USA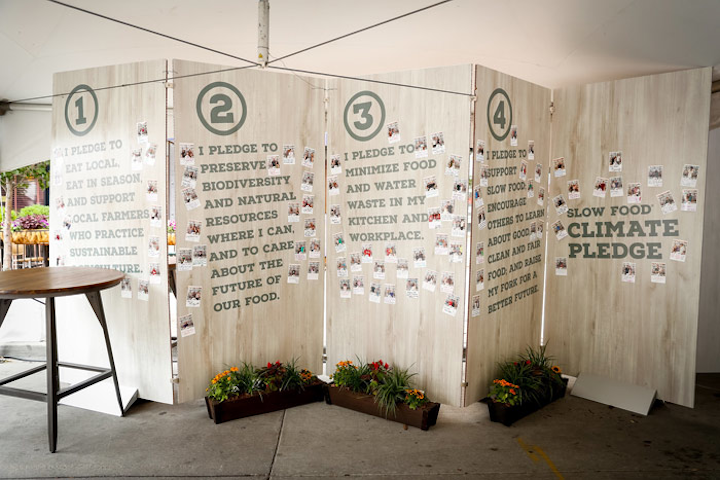 Photo: Courtesy of Danone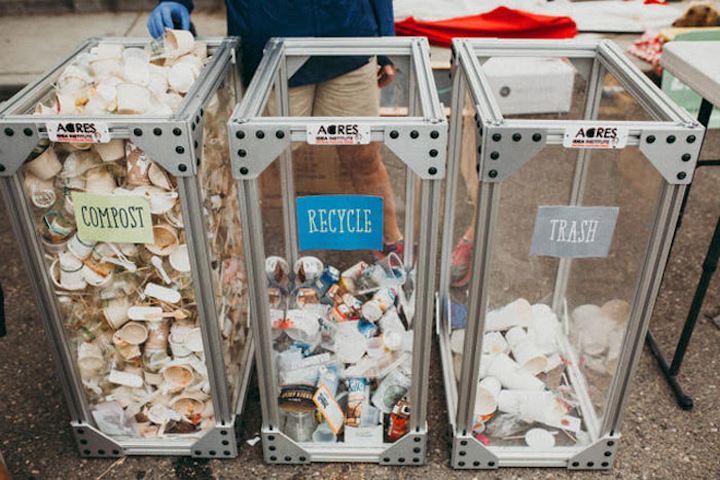 Photo: Courtesy of Woody Roseland Slow Food USA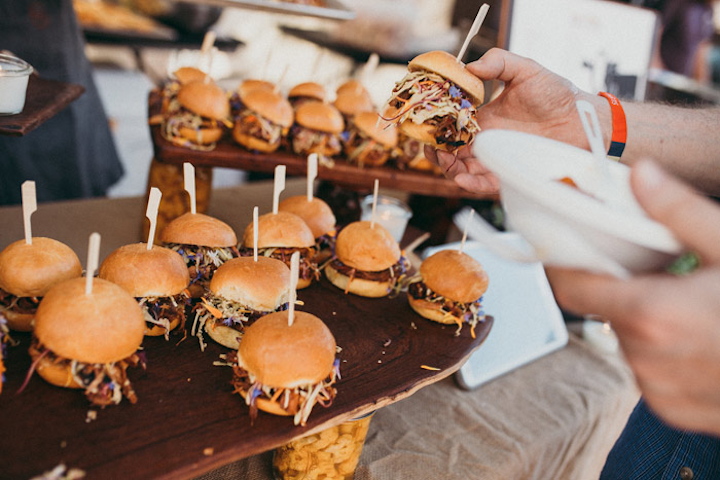 Photo: Courtesy of Woody Roseland Slow Food USA
Featured Venues/Suppliers: