This Week in Event Venues: A Women's Suffrage-Theme Suite, Plus New Hybrid Technology and More
Rounding up the latest news from hotels, convention centers, meeting spaces, restaurants, and other event venues across the United States and Canada.
August 20, 2020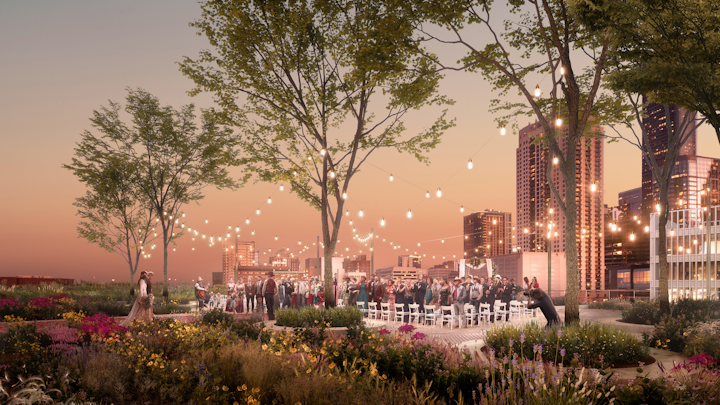 Rendering: Courtesy of POST Houston
As hotels and event spaces begin to cautiously reopen after coronavirus-related shutdowns, we're here to round up the biggest news of the week—in one convenient place. Got a tip? Get in touch!
Here are five things you need to know this week. 
1. A venue in the U.K. debuted a model for socially distanced concerts.
You probably saw the headlines. After much anticipation, the Virgin Money Unity Arena in Newscastle, England, has hosted what organizers called "the U.K.'s first socially distanced concert." The outdoor arena was broken into 500 raised metal platforms—each at least six feet apart, of course—that hold groups of as many as five. Musician Sam Fender performed last week, drawing a sold-out crowd of 2,500 fans, while performers this week include Two Door Cinema Club and tribute bands for The Beatles and Fleetwood Mac.
"It was fantastic. It was a show. And that's what we need," said Fender in a recent interview with Variety. "I think we've proven that it can successfully work, and we have at least some format in which we can enjoy live music as punters and as artists to tide us over until we get out of this parallel universe that we live in, this weird nightmare. It's a bit of light at the end of the tunnel." 
2. Venues continue to focus on virtual event tech.
Hybrid events are likely to be our new reality for quite some time—and venues continue to rise to the challenge. For example, Convene, which has meeting and coworking spaces around the country, expanded its virtual meetings technology this week. New additions include the launch of breakout rooms; a customizable event website; a global admin portal that allows planners to evaluate analytics in real time; a simplified and improved presenter view; and more. Convene's virtual meeting planners and dedicated tech team work from a so-called "broadcast command center" during the event to offer real-time support. 
3. A D.C. hotel launched a themed suite celebrating women's voting rights.
To celebrate the 100th anniversary of women getting the right to vote, Washington, D.C.'s Hamilton Hotel recently debuted its "Suffrage Suite: Women Win the Vote." The on-site suite, which can be booked for $499 a night, was designed by Terri Jannes Interiors and features original artifacts donated by the Barbara F. Lee Foundation. The hotel has also launched an interactive virtual gallery that offers a tour of the space—viewers can click on different objects to see historic newspapers, photographs, and stories of change-makers like Sojourner Truth, Elizabeth Cady Stanton, and Ruth Bader Ginsburg. The exhibit was brought to life by the Freedom Forum's Newseum.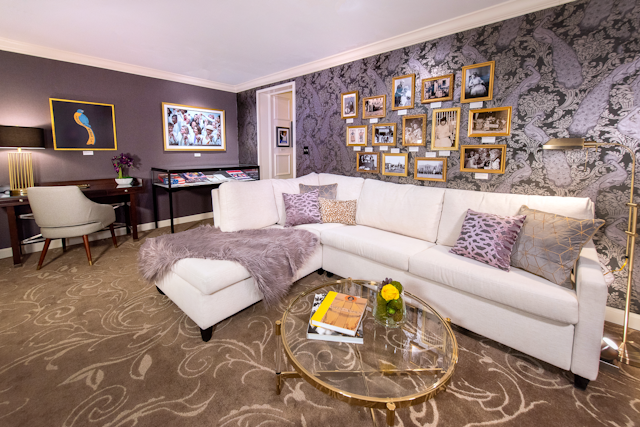 The "Suffrage Suite: Women Win the Vote" at the Hamilton HotelPhoto: Courtesy of Hamilton Hotel
4. New hotel jobs are arising from COVID-19. 
From social distancing ambassadors to hygiene teams, hotels around the country are inventing new positions in hospitality, reports BizBash's parent site, Connect. At the Wyndham Grand Clearwater Beach in Florida, for example, a new "social distancing ambassador" roams the pool deck to ensure groups are six feet apart from each other; this staffer also cleans the chairs multiple times per day, reminds guests of the mask mandate, and more. 
Meanwhile, the Andaz Maui at Wailea Resort in Hawaii, which reopens Sept. 1, has named Mark Boettger as its new director of hygiene, safety, and security. Boettger previously spent 25 years in emergency services, with specialized training in emergency management and natural and manmade disasters. Read more at Connect. 
5. Dodger Stadium will become a voting center.
L.A.'s Dodger Stadium—which in recent months has served as COVID-19 testing site and a food distribution site–will become a voting center for the November general election. The Dodgers have partnered with Lakers star LeBron James and his voting rights group, More Than a Vote, for the initiative. For five days leading up to Nov. 3, registered voters will be able to park for free and vote in the stadium; the venue plans to abide by all CDC recommendations for physical distancing.
"I'm really proud we were able to help the Dodgers become the first MLB stadium to open for voting," said James in a press release. "This is exactly why we created More Than a Vote. A lot of us are now working together and here for every team who wants to follow the Dodgers' lead and turn their stadium into a safer place for voting."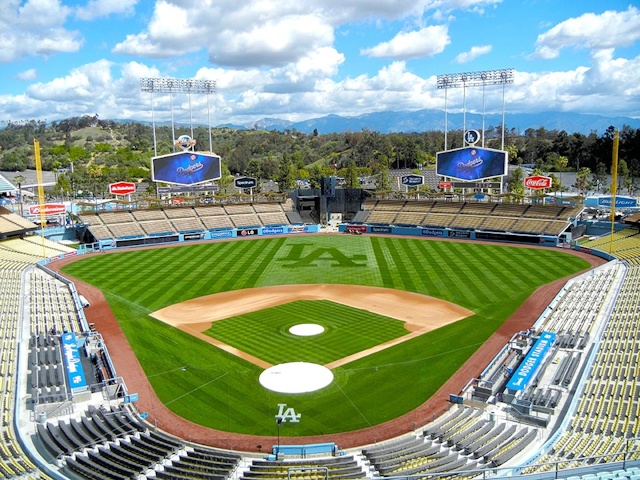 Dodger StadiumPhoto: Courtesy of Dodger Stadium