Report: Why Exhibition and Trade Show Organizers Should Be Cautiously Optimistic
The CEIR Index Report forecasts growing attendance, net square feet of exhibit space sold, and other industry metrics.
April 17, 2018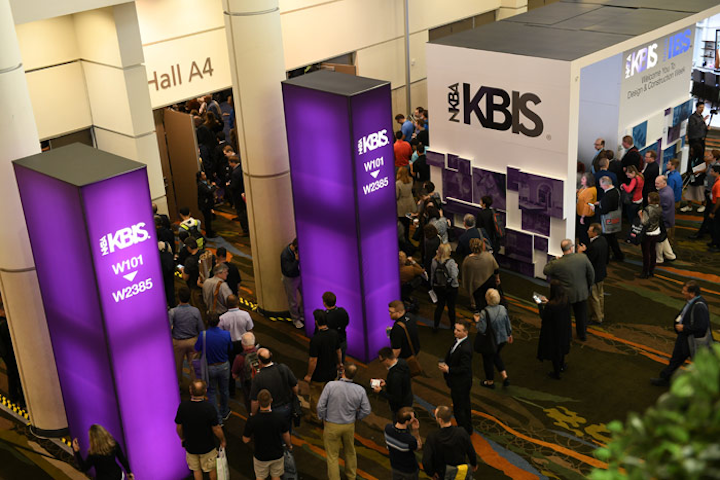 Photo: PWP Studio
The Center for Exhibition Industry Research unveiled the 2018 CEIR Index Report on April 12, which indicates that the expansion of the B-to-B exhibition industry grew in step with the overall macro economy in 2017. Designed to provide an unbiased overview of the yearly activity of the exhibition industry, the CEIR Index measures year-over-year changes in four crucial metrics to determine overall performance: net square feet of exhibit space sold, professional attendance, number of exhibiting companies, and gross revenue. The report also breaks down data in 14 industry sectors, ranging from business services to transportation to food.
While the full report can be purchased from CEIR, C.E.O. Cathy Breden discussed the major findings with BizBash.
What are some of the key takeaway for the events industry from the new report?
The key takeaway for exhibition and trade show organizers is that the news is cautiously optimistic. The industry grew last year by 2 percent, just below a forecast of 2.4 percent. We closely watch attendance as it is a leading indicator of performance and attendance is forecast to grow 2.3 percent in 2018. Exhibitions typically mirror the industries they serve, and this is why some sectors struggle. The macroeconomic drivers for those industries trickle down to the shows; however, those macroeconomic drivers are looking favorable for growth in all CEIR Index sectors in 2018.
How can event and exhibition best put this information to use moving forward?
Exhibition organizers can and should use this information in creating business strategies for the coming three years. They need to understand their industry and the CEIR Index goes into detail describing how macroeconomic factors impacted those sectors, and even more importantly how they might impact them in the future. Organizers can use this information in reports to their executive management and boards of directors to justify recommendations. Destinations and venues can use the information in the CEIR Index Report to better understand the performance of the industry, and which events might be good in their cities and venues.
Did you find any of the results particularly surprising or at least a major break from the past?
Not so much a major break, but a nice forecast of the exhibitions industry entering an expansion phase with projected growth of 2.5 percent this year.
In a nutshell, what does the takeaway project for the industry over the next three years?
CEIR forecasts steady growth over the next three years. Organizers need to be vigilant in continuously improving their events. Look at their industries. What new ideas, technologies, and products are being introduced in their market. Get those companies there as exhibitors and develop content with this in mind.
Are there any concerns/red flags that the industry should draw from this report? What about reasons for optimism?
Just like any economic forecasts, there are risks to the forecast. If there is a true trade war with our trade partners, the U.S. economy will be greatly impacted, hence impacting exhibitions. There is a lot of geopolitical instability. What happens in Europe, China, Middle East, South America—you name it—impacts us here in the U.S. We all want wage growth, but wages are rising despite low productivity growth [and] push up the cost of business in the U.S. There are not enough domestic workers and with tighter restrictions on immigration, and deportations, this can stymie economic growth.