Dos Equis Creates Real-Life Treasure Hunt as Extension of \"Most Interesting Man\" Campaign
July 22, 2010
The Dos Equis "Most Interesting Man in the World" campaign and its fictitious namesake have extended to a plethora of marketing opportunities since 2007, spawning a series of television commercials, radio spots, print placements, and digital content, as well as a set of consumer events, traveling promotions, and a reality show. The Mexican beer brand's latest spin off revolving around its bearded pitchman is the "Most Interesting Cargo Hunt," a virtual search for lost artifacts, which in the real world translates to prizes and a chance to win a trip to Mexico. And, much like last year's project, the "Most Interesting Academy," this consumer outreach initiative is combined with in-person gatheri.
An event at Good Units on Wednesday was one such occasion, luring a largely male crowd to the Hudson Hotel's basement space for the Heineken-owned company's invite-only treasure hunt. Spread across two floors and reinforced with a curious array of props, the Mirrorball-produced evening put guests through an obstacle course of challenges to win prizes.
"The 'Most Interesting Cargo Hunt' is Dos Equis's summer promotional initiative, and what we've done, as in the past, is try to create more of a holistic approach to the program. So whether you see it at a retail store, bars, at events, or on the Internet, it's all communicating the same message, which is to deliver our advertising of the 'Most Interesting Man in the World' and give consumers the opportunity to experience a more interesting life, perhaps move away from the mundane and day-to-day," said Dos Equis brand manager Ryan Thompson.
Far from routine, the face-to-face event invited 275 eager attendees to earn rewards by climbing a rock wall, running through a pit of quicksand, roping a crate, rummaging through a box filled with bugs, playing a computer game, and hunting for four-digit codes. By finding five different codes and completing all five trials, competitors had a chance to win the grand prize, a trip to Mexico as the photo journalist for the "Most Interesting Man in the World."
"The event was an opportunity to take the slightly less tangible of what happens online through different forms of advertising and communication and bring to life the concept. Across the board what we try to do is reinforce the brand's positioning as the premium import beer for those who want to live a more interesting life. We do that by providing these really unique experiences for consumers that they're not going to find with any other beer brand, let alone any other brand," Thompson said. "The timing is ripe: The millennial consumer, our core audience of 21- to 34-year-old males, is really looking for adventure, looking for an opportunity to experience something unique, something interesting, and aspire to be like the 'most interesting man,' so that's what we focus on."
To ensure the setting for the cargo hunt was consistent with the promotion's Web site and the overall aesthetic of the "Most Interesting Man in the World" campaign, Mirrorball added wooden crates to the venue and scattered curios like old photo albums, vintage cameras, animal skulls, plane propellers, and weathered steamer trunks on both floors. Framed portraits of the character and plenty of Dos Equis rounded out the spread.
Face-to-face promotions for the cargo hunt will appear at more events this summer, including this weekend's M.I.A. concert on Governors Island and festivals in other cities, albeit in a smaller pop-up lounge format.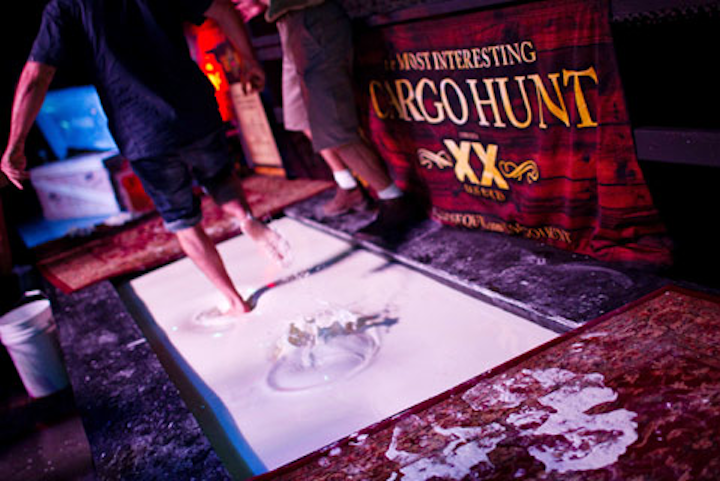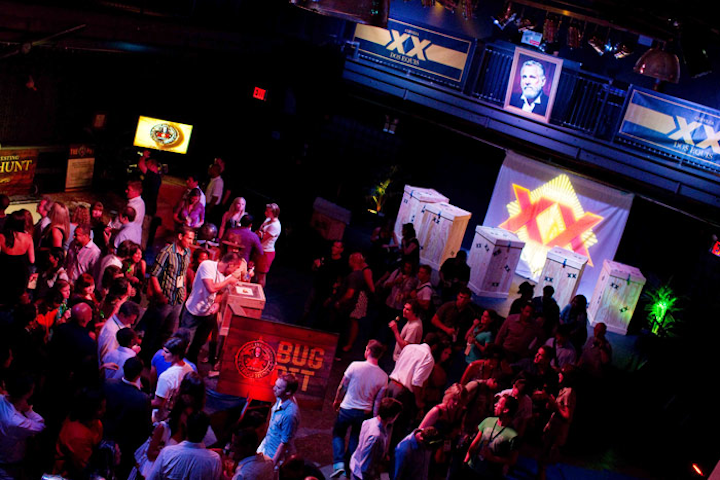 Photo: JPM Visuals for BizBash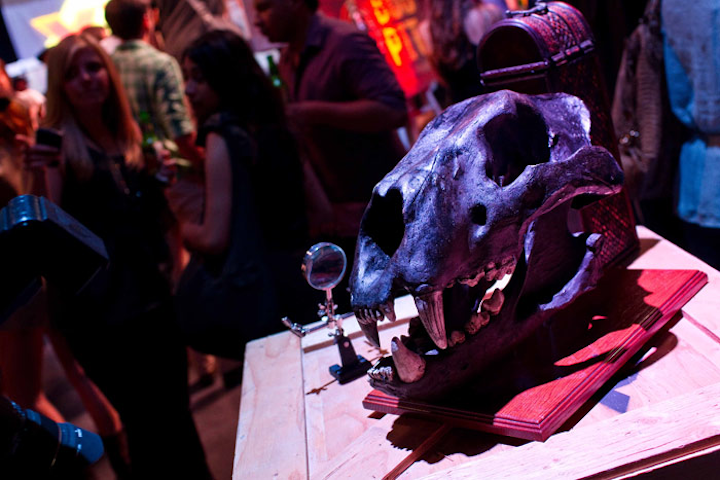 Photo: JPM Visuals for BizBash
Photo: JPM Visuals for BizBash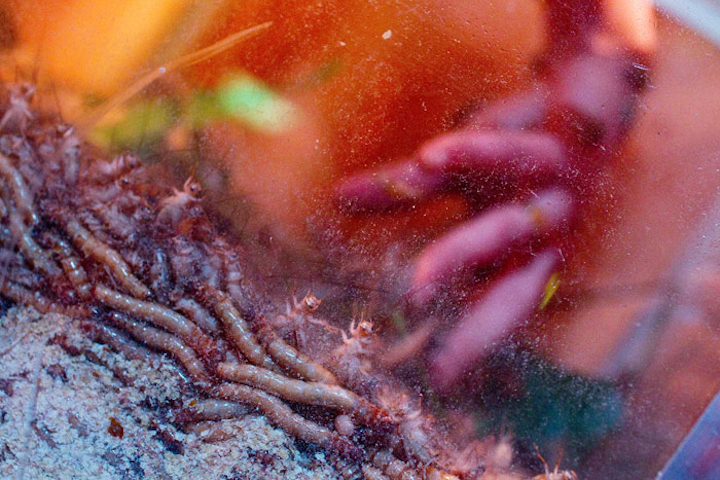 Photo: JPM Visuals for BizBash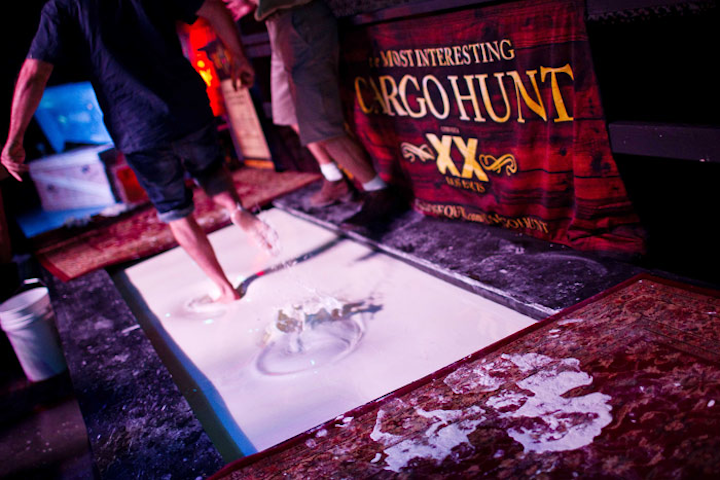 Photo: JPM Visuals for BizBash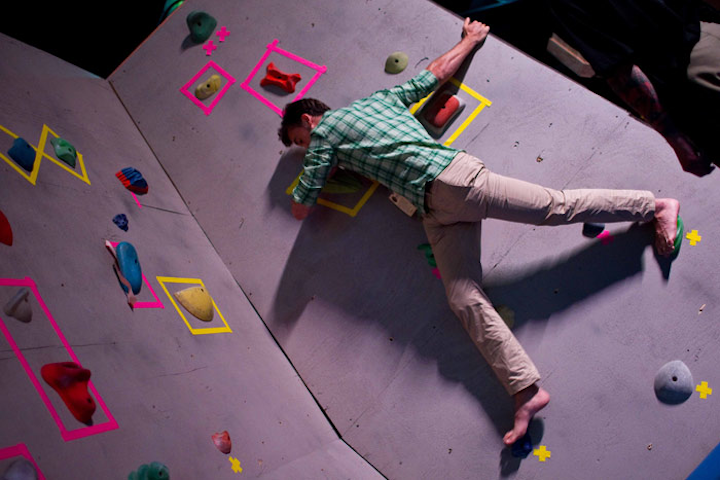 Photo: JPM Visuals for BizBash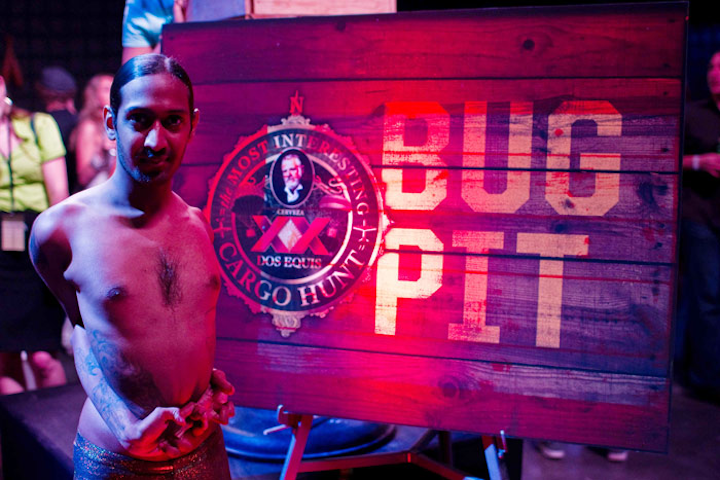 Photo: JPM Visuals for BizBash
Photo: JPM Visuals for BizBash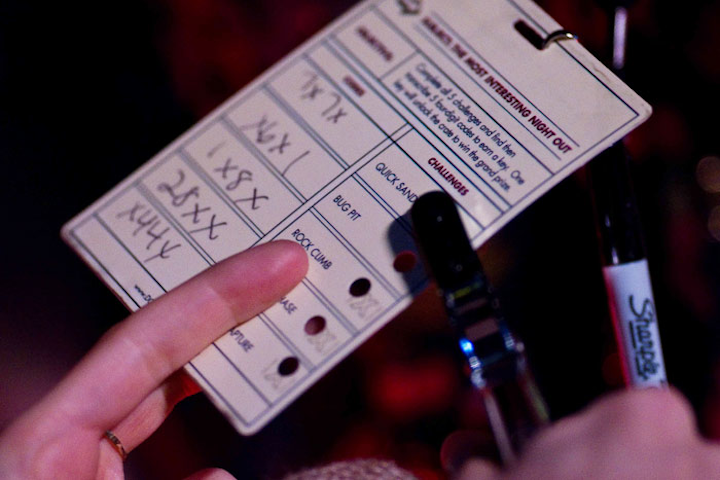 Photo: JPM Visuals for BizBash
Photo: JPM Visuals for BizBash
Featured Venues/Suppliers: